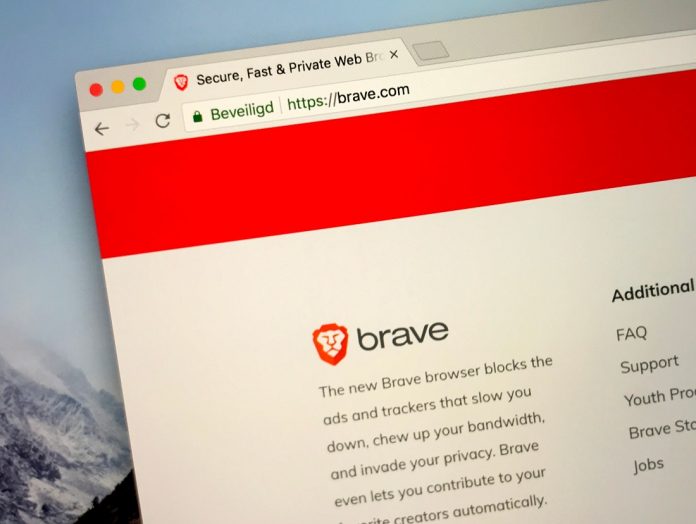 Whenever a cryptocurrency-oriented project launches, there are high expectations from investors and speculators. Especially if that project also conducted an initial coin offering to bring its token to market. For the Brave team, it seems the ecosystem is slowly coming together in a meaningful manner. The 2018 growth statistics only confirm things should continue to improve moving forward.
Brave's Year 2018 has been Solid
Although the year 2018 will go down in history as the year of massive price corrections, there is always more to this situation than meets the eye. While it is true there have been massive declines in value for Bitcoin, altcoins, tokens, and digital assets, it is also the year in which the Brave project is finally starting to hit its stride. Bringing a new browser to market and ensuring it gains traction is never an easy feat. Especially not when considering the market competitors, including Firefox, Edge, Opera, Safari, and Chrome.
Even so, it is safe to say 2018 has been a far better year for Brave than most people expected. As the company explains in a recent blog post, the number of users have increased spectacularly. This is also a vital statistics for the Basic Attention Token, which is seemingly gaining a lot more traction on a global scale. As there are now over 5.5 million monthly active users, things look pretty promising, all things considered.
What is perhaps the most important takeaway for the Brave team is how they continually succeed in ensuring mobile growth persists. The Android and iOS apps are effectively firing on all cylinders, although the desktop browser will remain the primary user favorite for some time to come. Even so, notable success occurs across all platforms, which is what most users should be excited about.
It is also important to note how Brave has noted an improvement in terms of maintaining user privacy. Considering how privacy and data protection has become all the more important to users in recent months, it is important for browser providers to stay on top of their game as well. The team is in the process of introducing additional anti-surveillance tools. The integration of Tor also plays a key role in this process, albeit additional measures will be introduced moving forward.
As part of the project's ongoing and new partnerships, it is evident there are some intriguing developments on the horizon. Brave will become the default browser on the HTC Exodus, which is HTC's first blockchain phone. Although it remains to be seen if the world even needs a blockchain phone, this exclusivity deal is also worth keeping an eye on. Brave also steers away from using traditional search engines by default, as both Qwant and DuckDuckGo are now taking center stage.
Even though all of these developments regarding Brave and Basic Attention Token are rather promising, there is still a lot of work to be done prior to gaining mainstream traction. Disrupting the browser ecosystem industry is very difficult under any condition. Slowly but surely, it seems the browser is becoming more successful. Whether or not that will reflect on the Basic Attention Token price in the future, is a very different matter altogether.
Image(s): Shutterstock.com