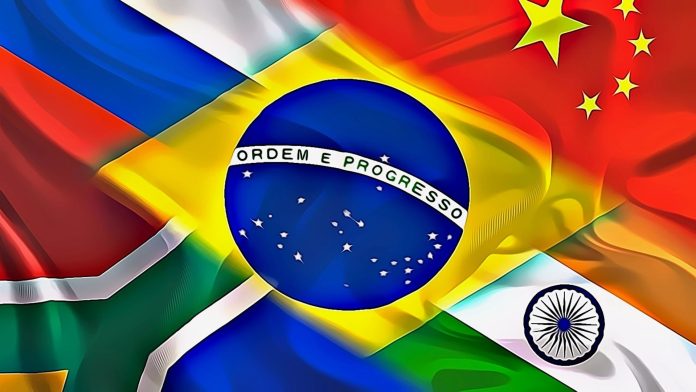 The growing interest of several nations to join the BRICS alliance indicates a potential shift in the global financial landscape, posing a significant challenge to the dominance of the U.S. dollar. With countries like Saudi Arabia, the UAE, Bahrain, Argentina, Algeria, Egypt, Iran, and Indonesia formally applying for BRICS membership, the alliance aims to create a new currency for global trade to challenge the U.S. dollar's position.
The U.S Caught In The Heat
The implications of such a move could be far-reaching and may impact various sectors in the U.S. economy. The U.S. dollar stands at a crucial turning point in history, as the success or failure of the soon-to-be-released BRICS currency in international markets will determine its fate. If the BRICS currency gains acceptance and performs well, it could potentially lead to a shift in global powers from the West to the East.
Robert Kiyosaki's Predictions
Financial expert Robert Kiyosaki made a significant prediction regarding the BRICS nations' announcement of a gold-backed cryptocurrency. According to Kiyosaki, this announcement could have far-reaching consequences, leading to the demise of the US dollar and triggering a rush of trillions of US dollars back to their home country, causing inflation to surge. In light of this forecast, Kiyosaki recommends strategic investments in gold, silver, and Bitcoin, predicting a substantial increase in Bitcoin's value to $120k by the following year
BRICS Alliance Major Purpose
The motive behind the BRICS alliance's push for a new currency is to gain more control over global financial decisions and reduce dependence on the U.S. dollar. The White House's use of sanctions on developing nations is seen as a driving force behind this initiative, as it limits their access to the U.S. dollar-dominated financial system.
Bitcoin As A Central Currency?
Interestingly, the mention of Bitcoin as a central currency for alternative use by the BRICS raises questions about its potential role in this scenario. Bitcoin, as a decentralized digital currency, could provide some advantages in terms of avoiding U.S. dollar-based sanctions and regulations. However, its volatility and regulatory uncertainties could also pose challenges. 
Disclosure: This is not trading or investment advice. Always do your research before buying any cryptocurrency or investing in any services.
Follow us on Twitter @nulltxnews to stay updated with the latest Crypto, NFT, AI, Cybersecurity, Distributed Computing, and Metaverse news!
Image Source: manganganath/123RF // Image Effects by Colorcinch