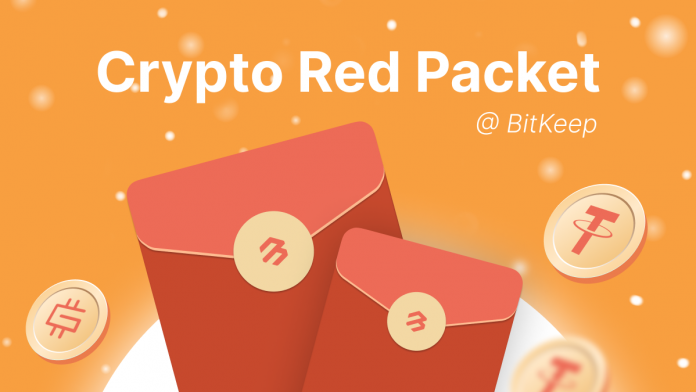 BitKeep, the top Web3.0 wallet in Asia, launched a new feature named "Crypto Red Packets" on June 1, 2022. As a leader in cross-chain wallets that supports more than 55 mainnets, more than 1,000,000 NFTs, and more than 10,000 DApps, BitKeep is committed to creating a one-stop decentralized crypto wallet that is safe, convenient, and fun to use to cater to its diversified userbase. The newly released feature is intended to bring digital assets into mainstream social media products for the first time to provide universal access to the future of Web3.0.
Crypto Red Packets Are for Crypto Wallet Users
BitKeep Crypto Red Packets, the first of its kind, the blockchain counterpart of a popular monetary gift in East and Southeast Asian cultures, is technically innovative, safe, and reliable. With this brand new approach to sharing digital wealth, digital citizens will get more closely connected on social media platforms such as Twitter, Telegram, and Discord.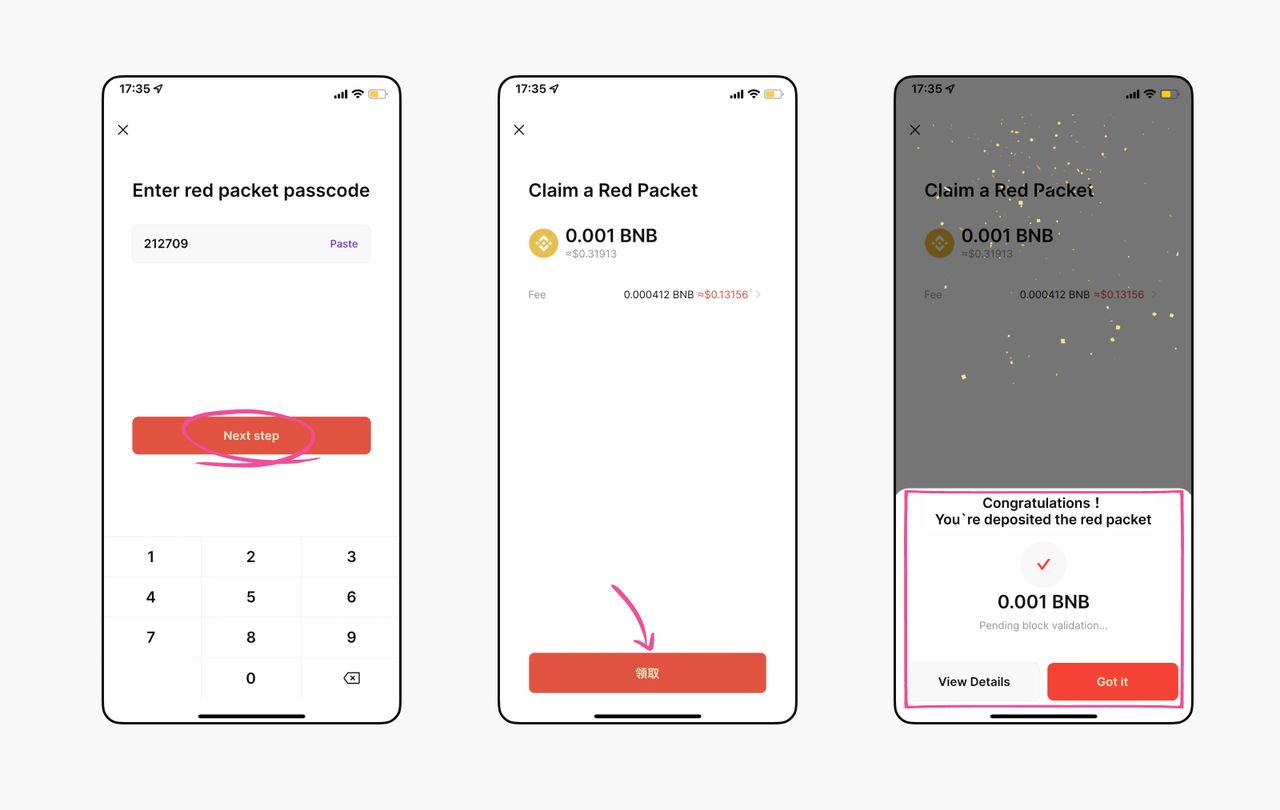 BitKeep Crypto Red Packets are available through the BitKeep app. The Red Packets containing crypto assets are shared in the form of a URL. A passcode will be used to claim a packet and deposit it in the receiver's BitKeep wallet. Crypto Red Packets can be used to share tokens on 12 mainnets (including BSC, Polygon, AVAX-C, Fantom, Arbitrum, Heco, OKX Chain, Optimism, KCC, FUSE). Tokens on Tron and ClassZZ will be supported soon.
Users with BitKeep V7.0.9 and above can send or receive a crypto red packet. The feature of Crypto Red Packets for other mainnets is in development now and will be released in the coming weeks.
How Does the Crypto Red Packets Feature Work?
Sending Crypto Red Packets in BitKeep is as simple as sending red packets containing fiat currencies in other apps. The only difference is that the sender would have to pay gas fees when sending Crypto Red Packets. 
Like ordinary red packets in other apps, the crypto red packets that are not claimed nor deposited can be refunded in 24 hours. But, again, the sender would have to pay the gas fee.
Step-by-step Instruction: https://blog.bitkeep.com/en/?p=770
It's reported that since the launch of this new feature, BitKeep has witnessed a constant increase in its user activity. With tokens on multiple mainnets supported, Crypto Red Packet has been embraced by users for the first time, and it has become one of the most discussed topics in the BitKeep user community. 
To celebrate the launch of the Crypto Red Packets, BitKeep will launch a two-week event to share Crypto Red Packets in the BitKeep app and on Twitter. Tens of millions of popular tokens will be given away through Crypto Red Packets to reward new and existing BitKeep users.
About BitKeep 
BitKeep: https://bitkeep.com/   
Twitter: https://twitter.com/BitKeepOS    
Discord: https: //discord.com/invite/gUQB7gUarR    
Telegram: https://t.me/bitkeep    
Facebook: https://www.facebook.com/BitKeep/    
Instagram: https://www.instagram.com/bitkeep_global/   
YouTube: https://www.youtube.com/channel/UCD2S03RS-Q08VdJqZpuOCFQ
Disclosure: This is a sponsored press release. Please do your research before buying any cryptocurrency.