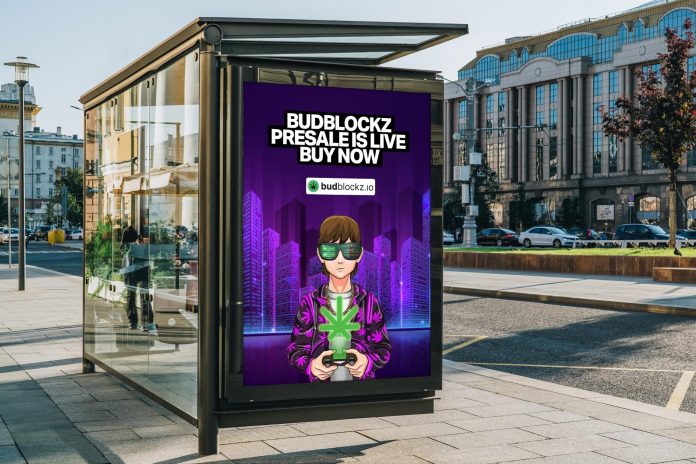 Recently, the crypto blizzard that led to a decline in the price of many coins has created more danger in an already dangerous environment. It is necessary to carefully access the market before jumping in to ensure that investors make a good decision with the projects they add to their portfolios.
Some assets, however, can provide profit to investors, regardless of the uncertainty during hard times. Assets like Chainlink, Filecoin, and BudBlockz (BLUNT) are promising. These cryptocurrencies are projected to keep investors' portfolios afloat in the crypto market.
Let's explore these coins.
Chainlink (LINK) Connects Blockchains Across Different Platforms
Chainlink (LINK) is a decentralized, open-source blockchain network that connects blockchain and non-blockchain setups. Its native token, LINK, is rated among the top cryptocurrencies, gaining value immediately after its launch in 2017. Although it has lost some value, it still has a stable price of about $10 and a market cap of $3 billion. It provides reliable data usage.
The Chainlink (LINK) platform also has many developments that could prove profitable to investors. They recently powered over a thousand decentralized Oracle networks to power Web3. It has been reported that Chainlink's automation is the best alternative for executing smart contracts, ensuring quick and secure transactions. It contributes to the high hopes surrounding this cryptocurrency.
Filecoin (FIL) is Preparing to Catch Bulls in the Coming Months
Filecoin (FIL) and its native token, FIL, are components of a file storage blockchain network that enables users to rent their storage space and get rewarded. Payments are made for tasks like storage, distribution, and data retrieval.
Filecoin (FIL) is one of the most eccentric cryptocurrency ecosystems on the market. Its native token, FIL, facilitates payment of fees, user interactions, and crypto transfers. The utility of the token increases its value.
Filecoin (FIL), although affected by the crypto winter, stands to offshoot into profitable waters because it is believed to hit a strong resistance of $4, a critical demand zone. Buyers are positioned to hedge the token to improve the asset value. It will be an excellent time for investors to jump in and piggyback on the ride to the top.
BudBlockz (BLUNT) is Poised for Growth in 2023
With BudBlockz (BLUNT), trading cannabis-related goods have become simple thanks to its decentralized system. BudBlockz (BLUNT), which runs on the Ethereum blockchain, aims to revolutionize the cannabis industry with its open and safe platform.
BudBlockz uses the $BLUNT token as its native currency to support all platform transactions. Access to discounts, loyalty bonuses, and an in-game currency are also made possible by the token.
BudBlockz (BLUNT) provides a P2E gaming arcade where users can access a selection of classic games with cannabis-themed updates. The prizes from these games come as BudBlockz NFTs (Ganja Guruz). With the feature-rich nature of BudBlockz, it is not surprising that it is acclaimed as one of the most profitable assets to keep investors' portfolios afloat in the current market.
The short-term outlook on crypto is not good as investors flee risky assets because of the recession. However, BudBlockz's long-term analysis proves strong due to the growing demand for NFTs and cannabis products.
Learn more about BudBlockz (BLUNT) at the links below:
Official Website: https://budblockz.io/ 
Presale Registration:: https://app.budblockz.io/sign-up 
BudBlockz Community Links: https://linktr.ee/budblockz
All other major cryptos mentioned in this article are available to purchase from leading exchange eToro
Disclosure: This is a sponsored press release. Please do your research before buying any cryptocurrency or investing in any projects. Read the full disclosure here.
Follow us on Twitter @nulltxnews to stay updated with the latest Crypto, NFT, AI, Cybersecurity, Distributed Computing, and Metaverse news!