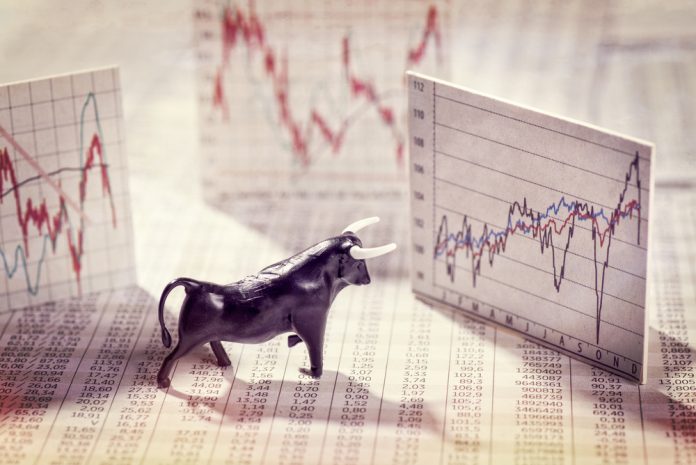 The past seven days have been incredibly bullish for all cryptocurrencies, tokens, and digital assets. This rush comes as a big surprise, especially when considering how bearish the past eleven months have been. Most key markets have noted impressive gains over the week, with Litecoin and Binance Coin clearly leading the pack.
The Bullish Week of Litecoin and Binance Coin
When it comes to gauging the overall market sentiment, most people would look at Bitcoin first and foremost. Despite noting a strong 5.8% gain in the past seven days, Bitcoin's gains appear more than most at the time. A 5% increase is nothing to sneeze at where the world's leading cryptocurrency is concerned. Its current price sits well above $3,600 yet a push to $4,000 hasn't materialized at this time.  Even so, there is a lot of positivity across the industry as of right now.
The biggest gainers of the past week – at least where top currencies are concerned are Litecoin and Binance Coin. It is not surprising to see Binance Coin on this list. Binance remains the world's biggest exchange to date, and its native currency effectively serves a purpose. In fact, it serves purposes outside of Binance as well, further strengthening its position as a currency. In the past week, BNB gained a total of 36.75%, which is pretty impressive.
Litecoin, on the other hand, took a lot of people by surprise. While often overlooked in the crypto industry, LTC has reclaimed significant value in the past week. Following a 31.48% gain, it seems LTC is back where it belongs. Holding on to the fourth place in market cap rankings may be a difficult challenge. For now, however, it seems the trend may continue for some time to come.
ETH, EOS, ADA, XMR, Dash all Perform Well
Other strong gainers this week can be found all over the top 15 by market cap. Cardano noted a solid 10.75% gain, whereas Monero rose by nearly 13%. Dash also did its part with an 18.8% increase, and EOS has risen by 16.25%. All of these gains are more than solid, albeit it is evident they also benefit from Bitcoin's uptrend first and foremost. For now, all of these individual markets seem to hold their own quite well.
A very peculiar shift has happened within the market cap top three. Ethereum has noted very solid gains after an incredibly rough period. With 13.47% in gains over seven days, it is evident the excitement is still in place today. This also allowed the Ethereum price to retake the $120 level, which will please a few investors. Ethereum has also reclaimed the second spot in the market cap rankings.
XRP has a Lackluster Period
One rather intriguing development across all top markets comes in the form of XRP. Ripple's native asset has gained 1.44% in value, which is not necessarily all that bad. However, it is evident XRP is underperforming when compared to all other markets right now. That in itself is a bit worrisome, although it will not necessarily deter investors. It will be interesting to see if XRP can take back the #2 spot from Ethereum over the coming week. Right now, that seems very unlikely, even though both markets are separated by just $205m.
---
Disclaimer: This is not trading or investment advice. The above article is for entertainment and education purposes only. Please do your own research before purchasing or investing into any cryptocurrency.
Image(s): Shutterstock.com