With the decline in activity in the bitcoin derivatives market, there is a formation of constructive medium- and long-term trends. These are the conclusions made by analysts of Glassnode.
Over the past 12 months, trading volume, implied volatility, and spreads over the spot market have fallen to historic lows. This was facilitated by the price consolidation since mid-January.
The financing rate of perpetual contracts began to sharply contrast with the previous months, which were characterized by periods of active building longs and shorts.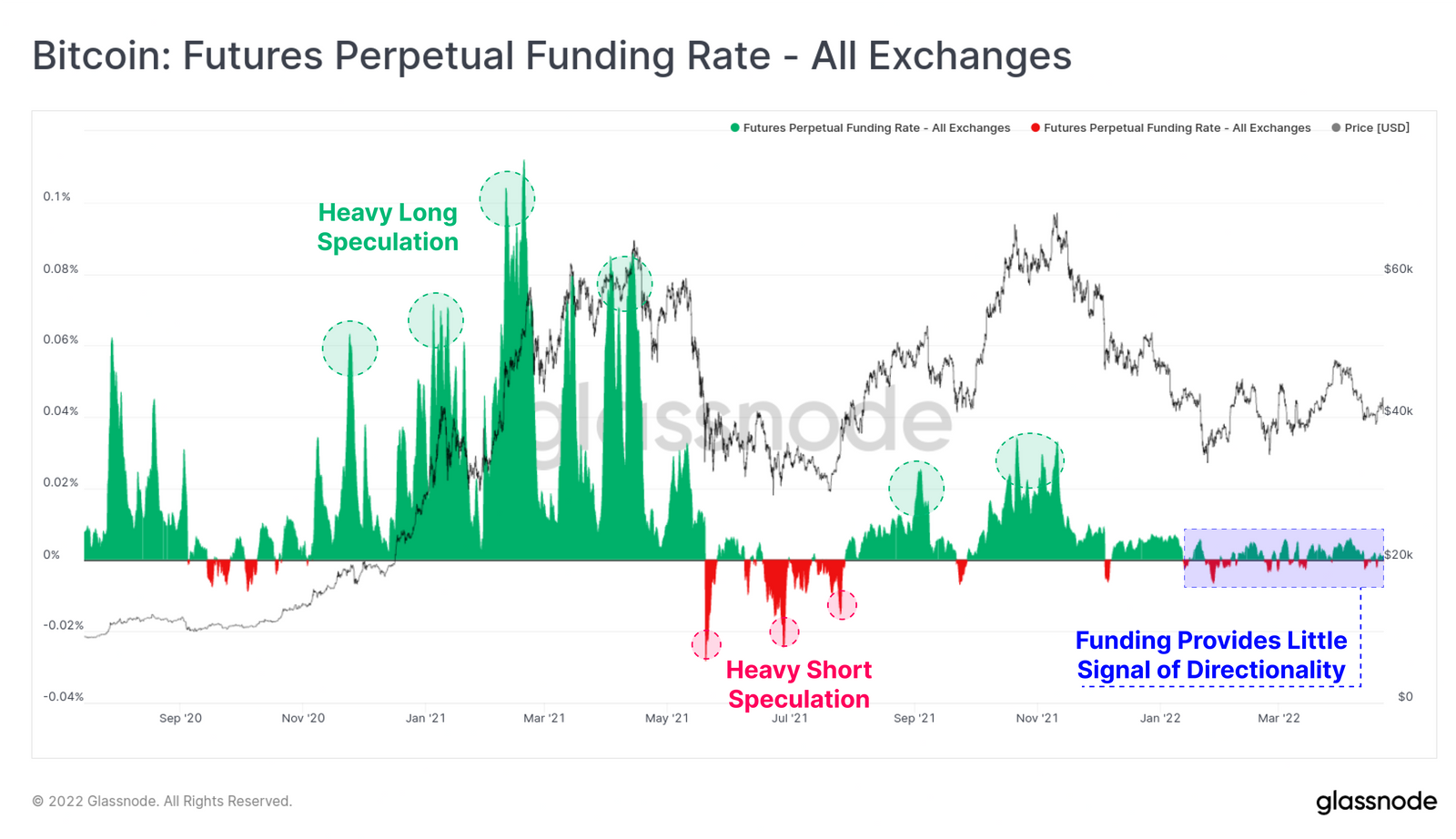 In terms of annualized rates, the funding rate and the cost of rolling into the following quarterly futures for market makers began to look unattractive. Experts believe that such market conditions create preconditions for capital outflow to segments with different risk and yield profiles, especially considering the jump in annual inflation to 8.5% in the United States.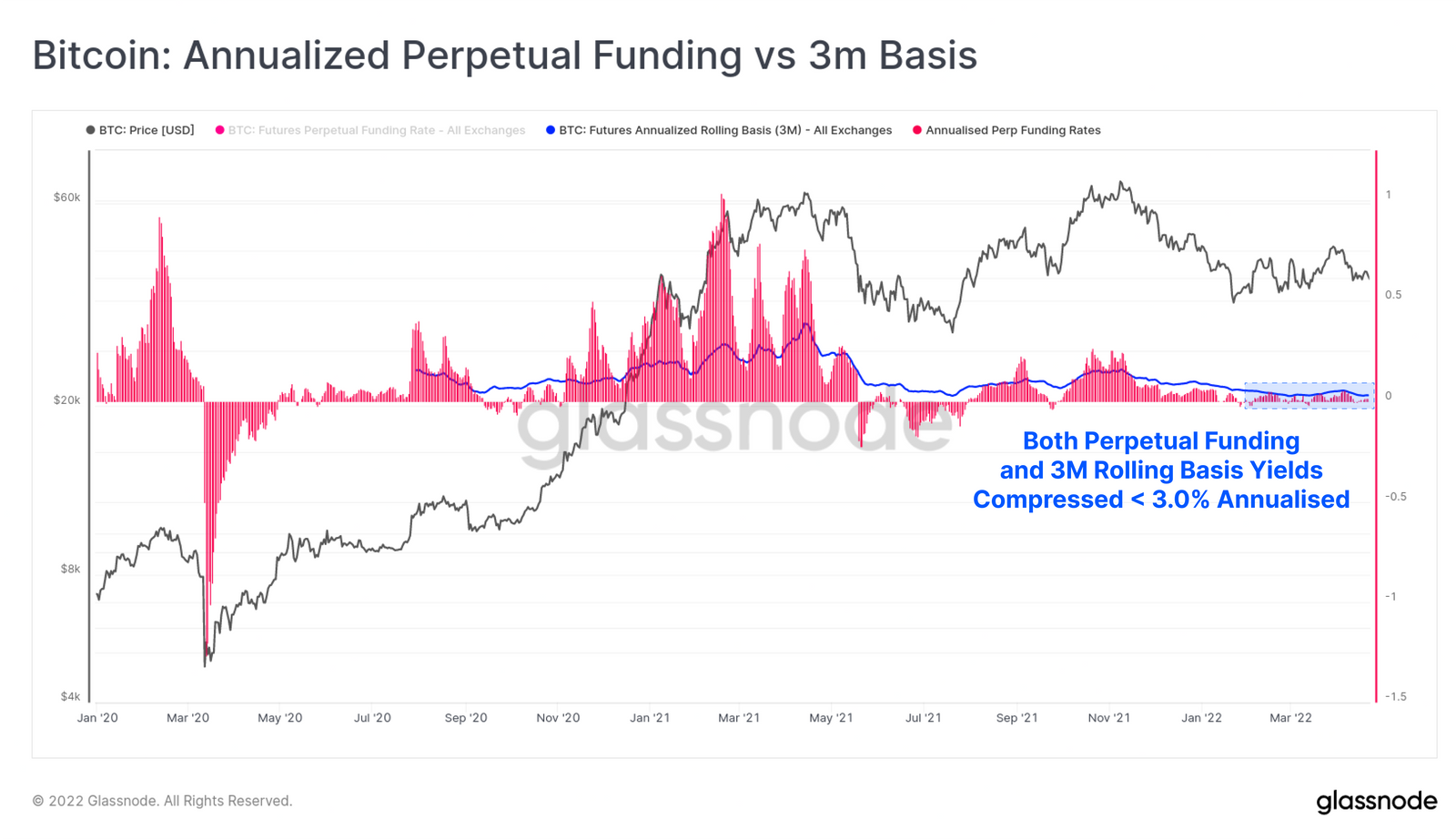 What About Network Activity?
There is a decline in network activity as well. The volume of transferred on-chain value per day fluctuates between $5.5 billion and $7 billion. This is 40% below the peak during the bull market period, although higher than the values observed in 2019-2020.
Experts highlighted that since October 2020, the share of transactions worth the equivalent of $10 million or more has increased from 10% to 40%. They attributed this to the growing influence of trading decisions by institutional and high-net-worth individuals.
Another positive factor from a medium-term perspective is the cyclical divergence between the volume of inflows/outflows associated with cryptocurrency exchanges and the total volume of transactions. At present, the figure is down to 32%.
For analysts, this is evidence of a shift from speculation to fundamental demand-driven actions like over-the-counter transactions, holder accumulation, and custodian operations.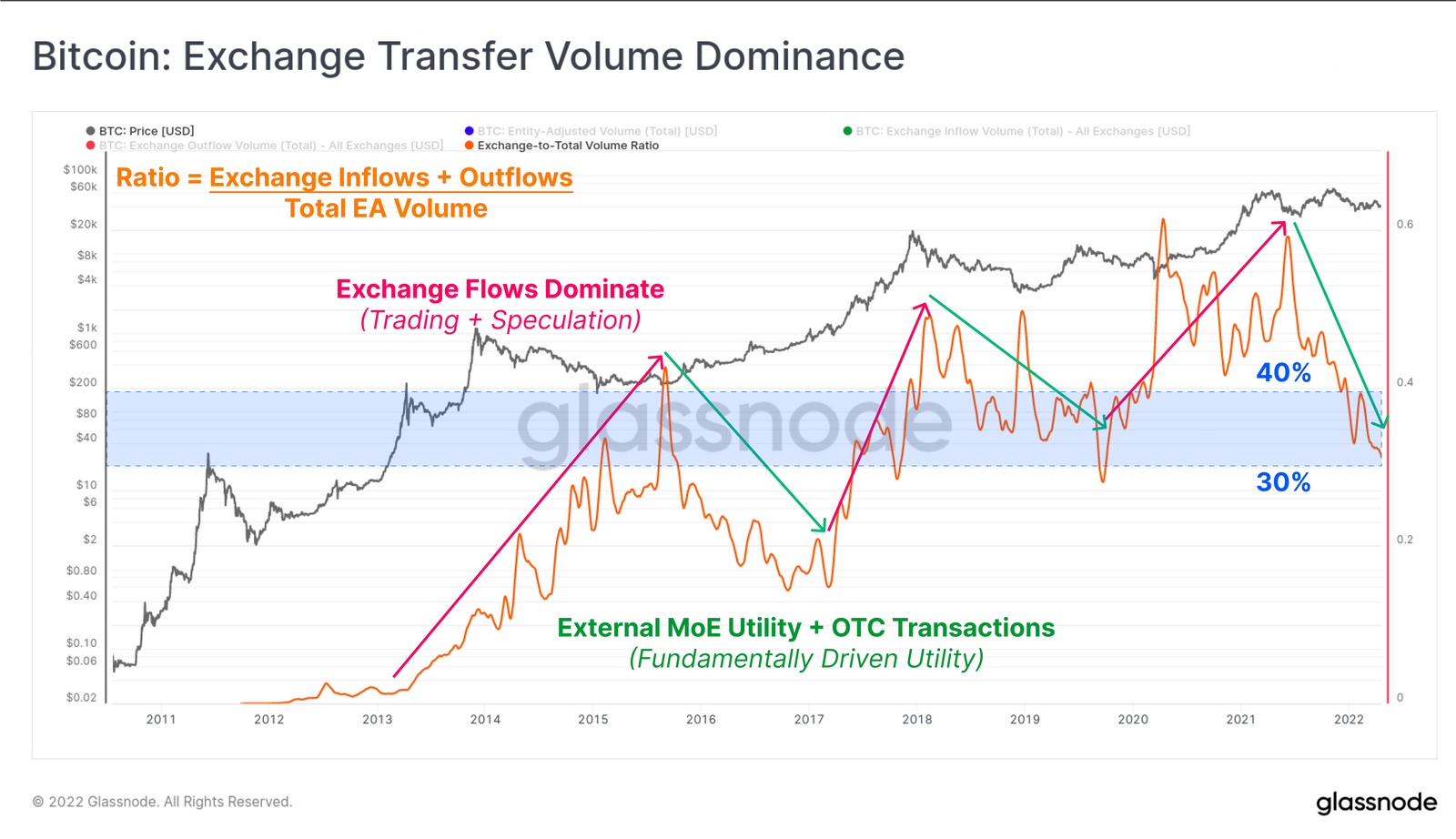 Earlier, Glassnode analysts said that the bitcoin has already moved from the hands of speculators to HODLers.
Disclosure: This is not trading or investment advice. Always do your research before buying any cryptocurrency.
Follow us on Twitter @nulltxnews to stay updated with the latest Metaverse news!
Image Source: NinaMalyna/Shutterstock.com