Metaverse Crypto games are all the hype in crypto right now, as the various move-to-earn, play-to-earn, and NFT-based projects are showing significant price growth. Today we look at our pick of the top three Metaverse crypto coins with a market cap below $190 million to watch in April 2022, ordered by the current market capitalization, lowest to highest.
#3 UFO Gaming (UFO) – $168 million
Launched in July 2021, UFO Gaming (UFO) is one of the most anticipated Metaverse crypto games featuring a decentralized blockchain-based platform looking to bridge traditional games with crypto tech.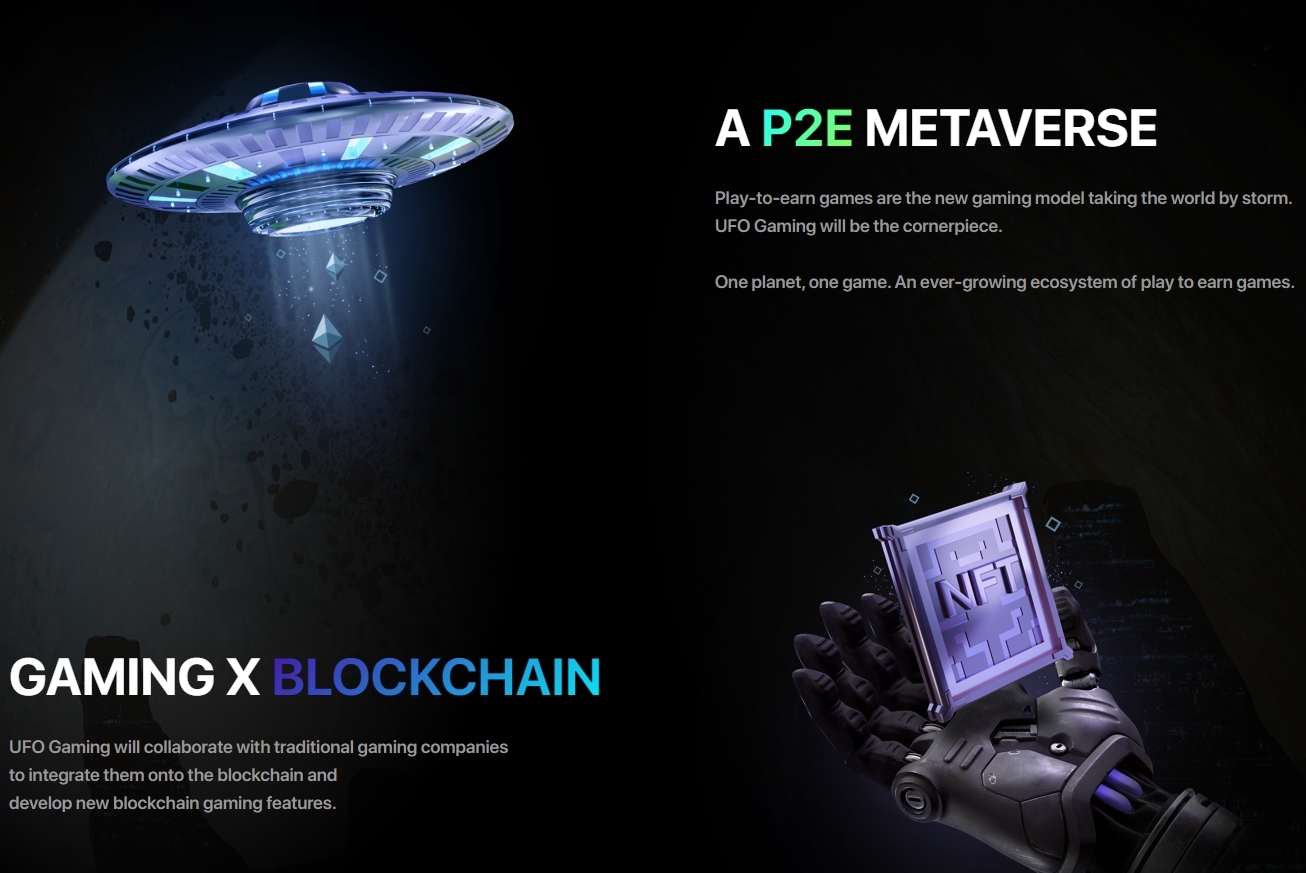 UFO Gaming will feature a collection of planets, each with their governing DAO and a play-to-earn game. The first game the project is working on is Super Galactic, a play-to-earn title that will enable users to explore its Metaverse and earn rewards.
UFO Gaming features one of the most robust communities supporting it, calling themselves UFOARMY. This project is a must-watch in April 2022 and beyond as the team continues to expand its ecosystem and develop its game.
The UFO Gaming's Metaverse is called The Dark Metaverse, a futuristic space-themed digital realm for users to immersive themselves in an engaging experience. The Dark Metaverse will consist of various play-to-earn games, interoperable NFTs, a virtual land market, and a Metaverse project launchpad.
Super Galactic is the first game that the project is developing, an action RPG game that will allow players to breed NFTs and battle soldiers in UFO's fourth dimension realm. One way to think of Super Galactic is a combination of a decentralized auto battler. The game will be built on Ethereum and integrated with the Polygon chain.
The primary utility asset on the platform is UFO, an ERC-20 token also featuring a Solana-based version. Moreover, UFO Gaming features additional digital assets as part of its platform, including the UAP token that allows users to breed NFTs and can only be obtained via the in-game mechanics.
If you're looking to bet on the future of UFO Gaming, you can purchase the UFO token on Gate.io, LBank, Uniswap, KuCoin, and more.
#2 My Neighbor Alice (ALICE) – $183 million
Launching in Spring 2022, My Neighbor Alice (ALICE) is another highly anticipated Metaverse crypto game, this time built on the Chromia blockchain. If you aren't familiar with the Chromia blockchain, it's a leading relational chain meant to supercharge the development of NFT and Metaverse applications, enabling developers to deploy dApps seven to ten times faster.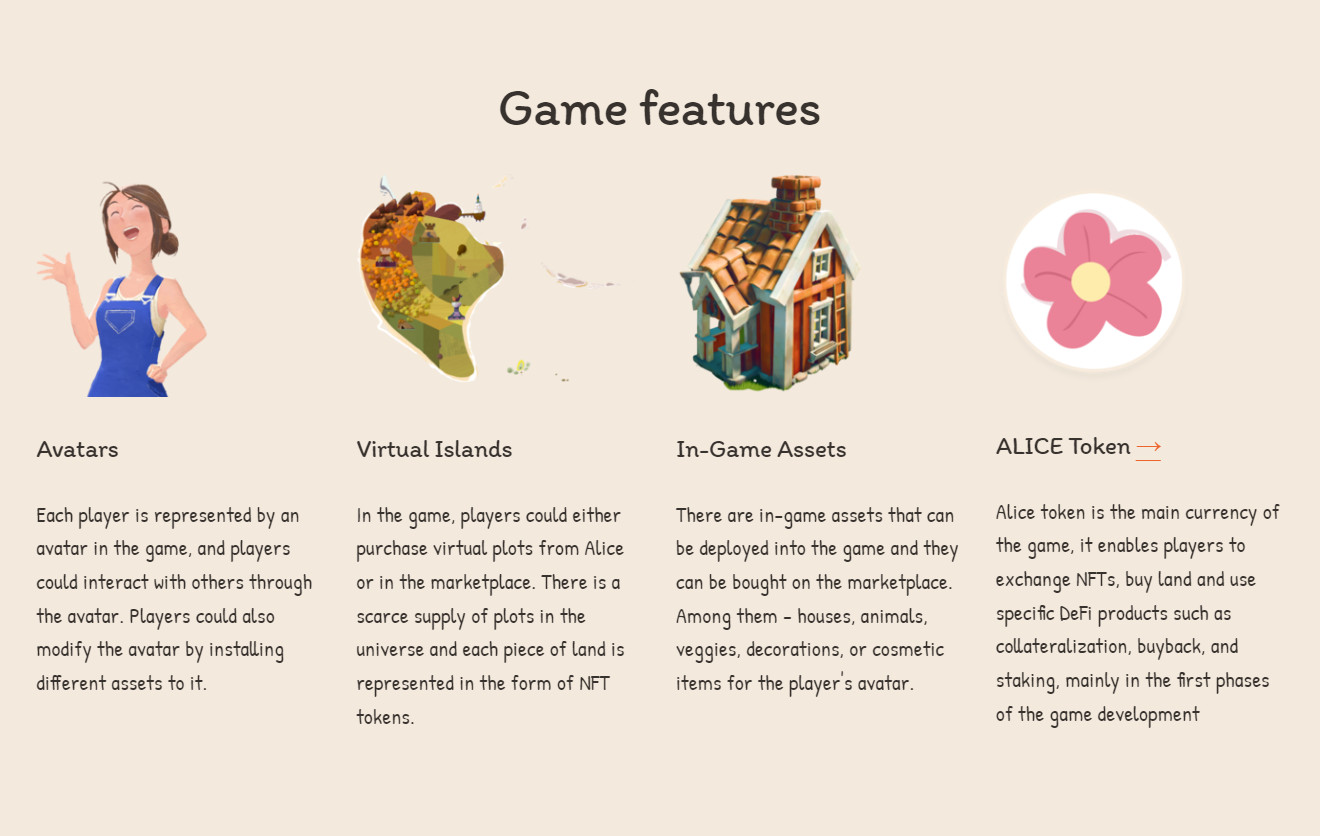 My Neighbor Alice integrates the popular P2E model into its ecosystem, enabling users to earn rewards from its game. The game revolves around users building their farms and monetizing their land, creating a passive income stream in its blockchain-based economy.
The game is still in development, but the launch is scheduled for Spring 2022, making ALICE a must-watch in April 2022 as the team is gearing up for the official launch of its game.
ALICE is the primary utility asset on the platform, distributed to players as rewards and enabling them to interact with its Metaverse.
You can purchase ALICE on KuCoin, Crypto.com, Binance, and more.
#1 Mines of Dalarnia (DAR) – $185 million
Launching in November 2021, Mines of Dalarnia (DAR) is another top-rated Metaverse crypto game built on the Chromia blockchain. Recently releasing its mainnet today, April 26th, Mines of Dalarnia is a 2D blockchain-based play-to-earn game where players take on expeditions to mine resources that can be used to upgrade their characters and equipment.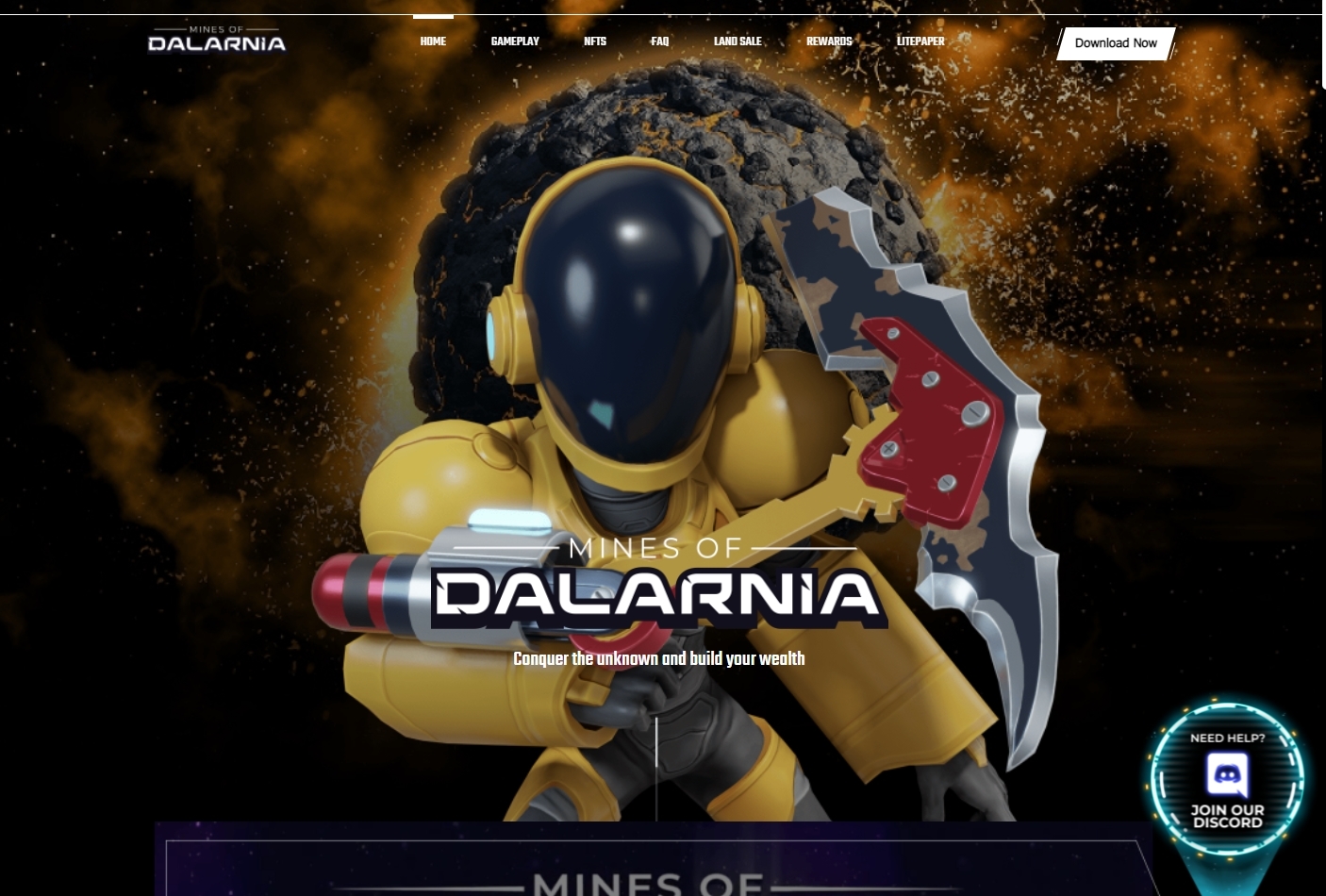 Mines of Dalarnia is by far one of the best-designed games with exceptional mechanics. It's intuitive to learn and features a fun yet straightforward 2D platformer providing a fun experience for users looking to get their foot in the door with blockchain gaming and start earning rewards.
Mines of Dalarnia is 100% free for new users to check out, and we recommend giving it a try. Interested players can also create an account on Chromia Vault if they're looking to claim rewards and start earning from the game.
In addition, Mines of Dalarnia features a virtual real estate market in the form of expeditions. If players purchase a specific land and others mine on it, they will receive a percentage of the return, creating a passive revenue stream for landowners.

With a current market capitalization of $185 million, Mines of Dalarnia is highly underrated and undervalued, especially since it features a fully working product. DAR has tremendous long-term potential and is a must-watch in April 2022.
The primary utility asset on the platform is DAR, which features both ERC-20 and BEP-20 versions. DAR's primary utility includes buying in-game assets, claiming rewards, upgrading equipment, and interacting with the Mines of Dalarnia universe.
You can buy DAR on Gate.io, Crypto.com, PancakeSwap, Binance, etc.
Disclosure: This is not trading or investment advice. Do your research before investing in any Metaverse crypto games or buying any Metaverse crypto coins.
Follow us on Twitter @nulltxnews to stay updated with the latest Metaverse news!
Image Source: nexusplexus/123RF