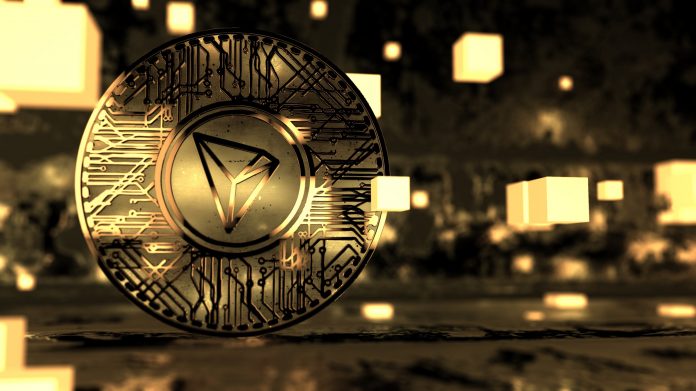 After a somewhat brutal Sunday for cryptocurrency and digital asset markets, it quickly became evident this week would be off to a rough start. So far, that concept still holds true, as a lot of the top markets remain in the red. One notable exception is the Tron price, as it seems to buck the overall bearish trend. Given some of the recent ecosystem developments, that shouldn't come as a big surprise.
New Tron Price Uptrend was Expected
Any cryptocurrency or digital asset is only as strong as its community and the ongoing developments. While most people may still be somewhat wary of Tron in this regard, no one can deny the project is both ambitious and successful to date. It is only normal all of those developments positively impact the Tron price in one way or another. For the time being, the momentum is rather positive, although there is still some pressure to contend with as well.
Over the past 24 hours, there has been a notable Tron price uptrend in both USD and BTC value. The 6.2% increase in value brings the price back to $0.0242, with a push to $0.025 looming ahead. There is also an 8.2% gain in BTC value, as one TRX is now valued at 676 Satoshi. How high this particular value will go in the days to come, is rather difficult to predict.
Several key developments have taken place within the Tron ecosystem over the past week or so. The team is constantly evolving and trying to push the boundaries of its presence. Hiring a new SEC & regulatory veteran in the form of David Labhart is one big step forward for this particular project. His main focus will be on compliance and general counsel, two areas which can always be improved upon at any given moment.
✍🏽#TRON announces hiring of SEC & regulatory veteran David Labhart as Head of Compliance & TRON's co-general counsel

Labhart has 9 years experience at the SEC w/ expertise in emerging risks & technology, including #crypto & #blockchain#TRONRegulation 🖖🏽https://t.co/vDUZP3y83y

— Misha Lederman (@mishalederman) January 9, 2019
Ever since the team announced their new BitTorrent token, it seems things have begun to look up. Some of the initial questions and concern have been addressed recently, which seems to put a lot of doubts to rest first and foremost. Whether or not this token will prove to be successful, is still difficult to predict at this time.
Addressing the recent questions around BitTorrent $BTT token's upcoming rollout. $TRX #TRON https://t.co/cZTpjt4ED8 pic.twitter.com/KCiaMTrbjb

— BitTorrent Inc. (@BitTorrent) January 14, 2019
Within the Tron dApp ecosystem, it would appear an interesting trend is taking place. The TronDice dice game has effectively introduced a change which may have a positive impact on the project itself, as well as the Tron ecosystem as a whole. Users will now start to earn dice tokens once they place their bets as usual. An interesting addition to an already popular platform.
#trx #tron #btc #eth #bitcoin #xrp
TRONdice, the most popular dice game on TRON blockchain, has started mining! Players earn dice token once they place their bets. Rolling the dice, rolling in money! 👇https://t.co/2JBck1Qam9

— Mark Stallen (@D66_Elvis) January 14, 2019
Although most of the top markets remain subjected to bearish pressure, Tron is doing something completely different. That in itself is very promising at this time, as it might signal a market reversal for other currencies and digital assets in the near future. For now, the current gains need to be taken in stride, but it would appear there is still a lot of room for further upward momentum in the coming hours.
---
Disclaimer: This is not trading or investment advice. The above article is for entertainment and education purposes only. Please do your own research before purchasing or investing into any cryptocurrency.
Image(s): Shutterstock.com