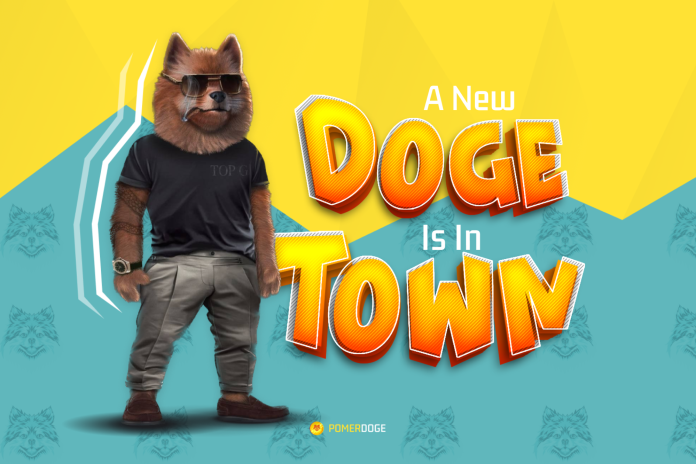 Theta Network (THETA), EOS (EOS), and Pomerdoge (POMD) are three altcoins that analysts predict can explode in value. The crypto market is known for its volatility, and this can contribute to significant gains made by investors who get into projects early before they pump. Join us as we take a look at all three altcoins individually to see which one can spike in its value.
Summary
The Theta Network crypto climbed in value by 8.1% in the past 30 days
The EOS crypto is up 2.6% on the monthly chart
Pomerdoge is expected to climb 4,000% in value soon
Click Here To Find Out More About The Pomerdoge (POMD) Presale
Theta Network (THETA) Expected to Explode Soon
On July 26, 2023, Theta Network (THETA) released v4.1.15. This resolved many of the issues initially found in its ecosystem when it came to "Jobs Waiting". However, operators need to grant it local access in order to use it. In addition, Edge Node updated to v4.0.14 in collaboration with FedML. This added FedML AI compute jobs that increase TFUEL earnings.
As for the Theta Network price, on July 27, 2023, it traded at $0.802155. In terms of the Theta Network crypto's weekly performance, the low point was at $0.774267, while the high point was at a value of $0.850873. In addition, within the past 30 days, the THETA crypto has been up by 8.1% in value.
According to a Theta Network price prediction, the cryptocurrency can reach $1.11 by the end of the year. Analysts believe that THETA can explode in value, but it's not the only altcoin that can do so.
EOS (EOS) Predicted to Surge by Analysts
EOS (EOS) will also see a major upgrade to its ecosystem. On July 24, 2023, Antelope Leap 5.0 was announced, and it will officially release at some point throughout Q4 of 2023. The major consensus upgrade includes instant finality, hot stuff consensus, and P2P discovery.
As of July 27, 2023, the EOS price was at $0.742028. Subsequently, the EOS crypto saw its low point at $0.732077 during the week, with its high point at $0.790327. Moreover, within the past 30 days, the cryptocurrency is up by 2.5%, while in the past two weeks, it increased by 2.6%. According to an EOS price prediction, the cryptocurrency can reach $0.97 by the end of the year.
Pomerdoge (POMD) Expected to Climb 4.000% in Value
Pomerdoge (POMD) is one of the latest projects to enter the Play-to-Earn (P2E) space and features a vast ecosystem. Through earning tokens and playing its game, Pomergame, each ecosystem participant can earn tokens, access NFTs, and earn rewards through which they can purchase unique items.
There's a dedicated Pomerdoge marketplace as well and a unique NFT collection limited to just 7,777 NFTs. The Pomerplace will also feature a marketplace and an arena where anyone can battle with their Pomerdoge against other members.
Likewise, during its current presale period, 1 POMD token trades at just $0.007. According to analysts, the cryptocurrency is set to climb in value by 4,000% soon, and as a result, those wanting to get the best outcome will want to get into the project early.
Find out more about the Pomerdoge (POMD) Presale Today
Website: https://pomerdoge.com/ 
Telegram Community: https://t.me/pomerdoge 
Disclosure: This is a sponsored press release. Please do your research before buying any cryptocurrency or investing in any projects. Read the full disclosure here.