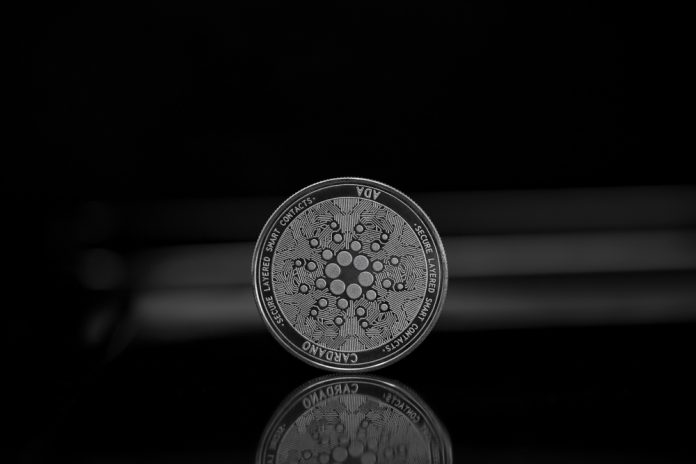 The vast majority of top 50 cryptocurrencies are noting strong gains as of right now. That is a very interesting, albeit somewhat surprising development. It did not appear such a trend would materialize this week, although these markets are unpredictable first and foremost. The Cardano price is on the verge of hitting $0.09 again, although no further gains are expected beyond that point.
Cardano Price Shows Some Life
For the past few weeks, it has been relatively quiet on the Cardano price front. Some upward momentum has been noted, although the currency suffered from steep declines once Bitcoin went off the deep end for the umpteenth time this year. As a result,  the one-month ADA chart is filled with downs, small uptrends, and a lot of sideways trading momentum between $0.06 and $0.09. Nothing overly exciting, albeit no problematic trend either.
That situation may not necessarily change anytime soon. The current momentum seems intent on taking the ADA value to $0.09 again, but there is no clear indication the momentum will continue once that level has been hit. As such, one has to wonder what the near future will hold for Cardano once the current excitement calms down a bit.
Several traders express concerns over the long-term Cardano price potential right now. Crypto Freak, for example, notes some interesting trends when it comes to ADA's current momentum. All indicators appear to be neutral at best, with some trends potentially leaning to the bearish side of the spectrum first and foremost. Reaching lower supports is not out of the question, although the current bounce offers some hope.
on a serious note, price action failed to break resistance of pattern and headed for lower supports instead.

If price doesnt give a strong bounce here it starts to look a bit nasty as below this level its one big gap on daily pic.twitter.com/N7vp2n6uQc

— CRYPTO FREAK 🌐 (@teddycleps) October 3, 2018
A more positive outlook is shared by Crypto Lion, who remains rather bullish on all top 20 cryptocurrencies. According to this user, investing in currencies outside of the top 50 is asking for trouble first and foremost, primarily because there is a good chance numerous projects will become irrelevant in the coming few months. This can lead to some interesting price changes for Cardano, among other currencies.
I would really reconsider if I had positions opened outside of top 40-50 coins. I would close those positions & re-invest in top 20, soon we will see a lot of lower coins will disappear & top 20 will take over #Crypto #Bitcoin #Ethereum #XRP #Cardano #Blockchain #EOS $BTC $XRP

— Crypto Lion (@Redevilz4life) October 4, 2018
Looking beyond the technical analysis, one cannot overlook the recent announcement made by Cardano's team. This platform will welcome third-party developers through a new client written in the Rust programming language. It is possible additional clients will be introduced to attract even more external developers. An interesting situation to keep an eye on, for obvious reasons.
#Cardano is opening its doors to third-party developers through a new client, written in systems programing language Rust. Javascript, Ruby, Python, and C++ could be next. One of the most promising projects in the space! Good to see them moving forward! #ADA pic.twitter.com/h40Lhj3HDN

— Crypto Swing Traders (@CryptoSignal2) October 4, 2018
With a minute 2.5% gain in USD value, it will be interesting to see how ADA's chart evolves in the coming days. Right now, things don't look overly promising, despite all other top currencies going in the green. That may very well be the biggest problem for Cardano, as it doesn't stand out among other potential investment opportunities just yet.
Image(s): Shutterstock.com