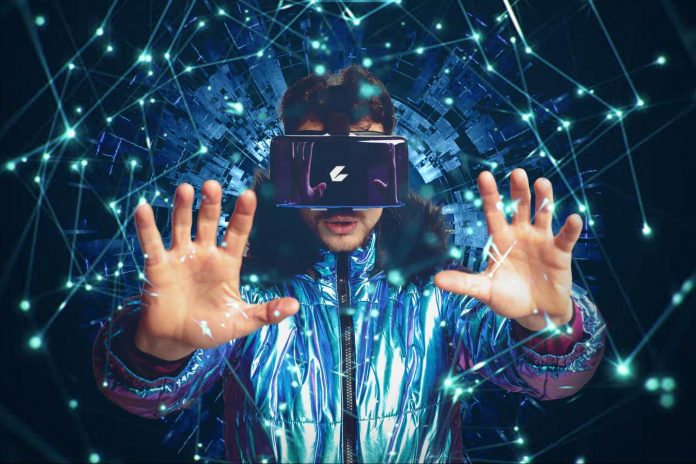 The live music sector is hitting record sales, as fans flock to see big-name artists. Live performances are now a primary source of artist revenue and ticket prices are higher than ever. 
But new technology is evolving to make attending live events possible from the comfort of your living room – at a fraction of the ticket cost.  
Ceek VR is the pioneer creating a VR music and entertainment platform. Describing themselves as the "Ticketmaster for VR", it uses Virtual Reality (VR) and Augmented Reality (AR) technology to revolutionize the way people consume media.
The VR Solution To A Very Real Problem
Ceek provides "virtual" live entertainment experiences typically reserved for those with extremely deep pockets or VIP access – an alternative to the exorbitant costs associated with live performances. The average concert ticket price is $100, but to get the best benefits and the perfect view, people shell out much higher amounts. By contrast, Ceek VR offers a spot at the center of the action for a fraction of the price.
The company achieves this through a proprietary VR headset, apps for the major VR platforms such as Oculus and AR apps for mobile phones. Using them, the user is transferred into the middle of performances, which range from live music converts to gaming tournaments.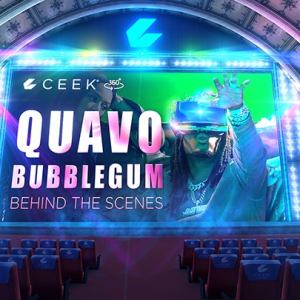 Ceek VR launched its platform back in 2018 and quickly attracted major artists and an engaged fan base. Ceek VR has enabled entertainment fans all over the world to get up close and personal with their favorite artists. The company has agreements with a wide range of music artists and labels, including U2, Elton John, Lady Gaga, and Katy Perry, as well as an abundance of independent artists.
For selected artists, Ceek VR creates special shows. This includes the award-winning Megadeth VR experience—a bespoke entertainment package created specifically for the popular heavy metal band Megadeth. 
Blockchain Meets Entertainment
Ceek is undertaking a complete overhaul of their infrastructure to use blockchain in as many features as possible. For example, a growing number of shows is using apps to engage viewers. Ceek has created a voting app based on the Ethereum platform allowing viewers to directly participate in event viewing and voting.
The first television show using this voting app is the Jennifer Lopez produced show World of Dance, a format that runs in over 30 countries. 
To go with voting, Ceek has created its own token. The cryptocurrency is based on Ethereum and can also be used to buy content and merchandise..
Since its inception, Ceek VR has created a new industry category for digital distribution of VR and AR experiences. Today, Ceek VR is well on its way to fulfill their promise of giving fans "the best seat in the house."
The Future
CEEK VR has partnered up with Microsoft to offer artists a new form of business. Through the development of a distributed ledger blockchain built on Microsoft's Azure cloud, content creators will be able to tokenize physical or digital assets. The tokenization of smart tickets for content creators will enable easy tracking of content viewership on the blockchain. This mechanism ensures royalty payouts to artists are based on trustworthy data, easily verifiable on an unaltered ledger. Furthermore, content creators will also be able to tokenize merchandise and track sales in real-time through the usage of blockchain technology. Artists would finally be able to be fairly compensated for their work, increasing their revenue by offering access to live performances to people around the world. 
For more information on the platform visit www.ceek.com and for more information on the blockchain visit Ceek.io