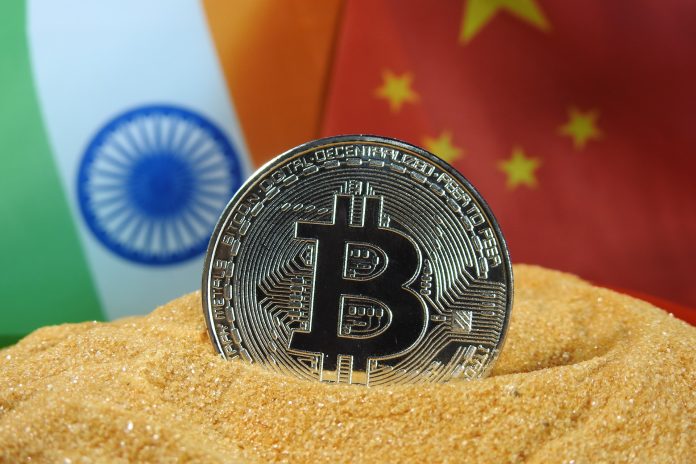 As China embraces the potential of decentralized technologies, Tradecurve (TCRV), a trading exchange currently in its presale phase, is setting its sights on overtaking Binance (BNB) as the leading crypto platform. Let's jump into the details of this exciting development and what it means for the future of cryptocurrency.
China Releases White Paper on Web3
In an unexpected move, China has released a white paper with the objective of fostering innovation and facilitating the expansion of the Web3 sector. A local media company, The Paper, states that this document acknowledges the significance of Web3 technology as a movement that cannot be ignored.
More specifically, the Beijing Municipal Science and Technology Commission is striving to make Beijing a world-renowned innovation hub. To support this objective, the commission is planning to commit over 100 million yuan annually until the year 2025. This substantial investment underlines Beijing's commitment to fostering the growth and development of the Web3 technology sector within the city.
It seems China is taking a different approach from the U.S. and differentiating its stance from its previous rigid stand on cryptocurrencies. The focus of China's policies seems to be shifting towards embracing the blockchain technology that underpins cryptocurrencies, rather than the digital currencies themselves.
On May 23, the state-owned China Central Television aired a segment on cryptocurrency, prominently displaying the Bitcoin logo and talking about the potential of blockchain technology to reshape the future of finance. This wouldn't be aired unless given the green light from the Chinese government.
Tradecurve (TCRV) Sets Sights on Binance (BNB)
Tradecurve is a new trading platform that focuses on offering customers anonymous and secure trading of stocks, commodities, forex, and cryptocurrencies. Analysts believe that Tradecurve is a game-changer that is set to outpace Binance and other centralized exchanges.
The frictionless onboarding process is one of the key factors that make Tradecurve's services stand out from other exchanges. The exchange requires no registration or KYC of any kind and users can begin trading instantly.
All that's required to start trading on Tradecurve is a valid email address and crypto to use as collateral. Tradecurve opens up a world of opportunities for users, as they are able to trade any number of assets without the worry of identity theft or other issues associated with centralized exchanges.
Tradecurve also equips users with state-of-the-art trading resources. These include AI-powered trading strategies, sophisticated analytics, and copy trading functionality that can aid investors in optimizing their profits.
At the heart of the Tradecurve ecosystem lies its native utility token, TCRV, currently available for presale at a modest price of $0.015. Possession of TCRV tokens unlocks numerous advantages, including the opportunity to earn passive income through staking, an upgraded VIP account, and discounts on fees.
Drawing parallels to Binance's extraordinary trajectory, which saw a dramatic surge from an ICO price of $0.11 to a staggering $313, market analysts are optimistic about Tradecurve emulating a similar success story.
With the SEC coming after centralized exchanges for failing to comply with existing regulations, Tradecurve has emerged as a viable alternative that offers users the freedom of trading without limitations. As such, this could be a major breakthrough for the crypto world and Tradecurve's TCRV token looks set to enjoy an unprecedented bull run in the months ahead.
For more information about $TCRV presale tokens:
Click Here To Buy TCRV Presale Tokens
Join Our Community on Telegram
Disclosure: This is a sponsored press release. Please do your research before buying any cryptocurrency or investing in any projects. Read the full disclosure here.

Photo by Ewan Kennedy on Unsplash