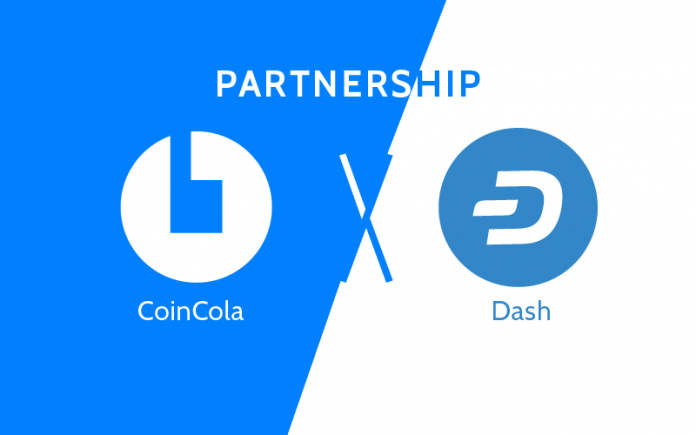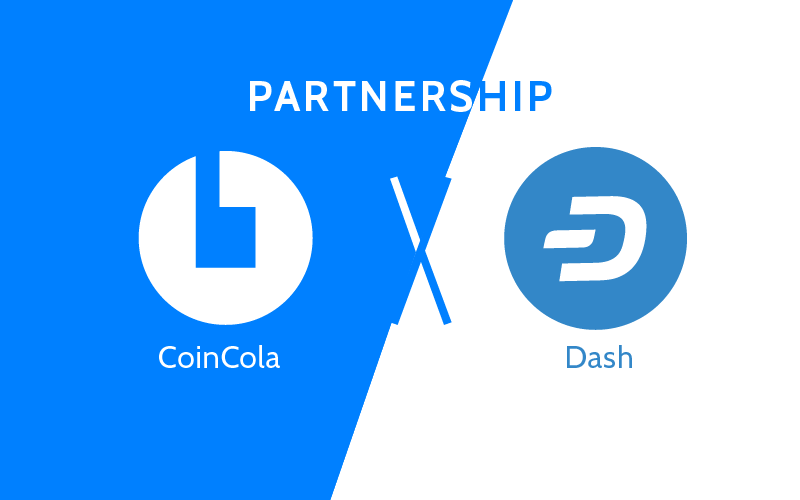 Hong Kong-based OTC cryptocurrency marketplace CoinCola has announced support for InstantSend cryptocurrency Dash, and has initiated an expansion of its services to the Venezuelan market.
Over the counter (OTC) exchanges are one of the most effective ways of liquidating digital assets to local fiat currencies through secure online escrows. CoinCola is one of those crypto marketplaces, offering both coin-to-coin and coin-to-fiat exchange through OTC.
CoinCola Going Global
CoinCola, being over a year old in Hong Kong, is expanding the borders of its OTC exchange reach to an international market. Their mission is to give people a more secure and easy way to trade cryptocurrencies and be able to transact using their local fiat currencies.
Users of the OTC marketplace can exchange their local fiat currency to BTC, ETH, BCH, LTC, USDT and now Dash. They can also exchange from crypto back to local currency. Under the core values of transparency, security, and efficiency, CoinCola currently boasts of 100,000 transactions monthly.
CoinCola's first stop in the international market is in Venezuela, where they will unveil their flagship product to the Latin American country with the Dash cryptocurrency trade pair. They will allow a limited trading fee of 0% for Dash transactions from the time of launch till October 30. To further facilitate this expansion, their mobile app — available in both iOS and Android — now has support for both the Spanish and English languages.
Some of the other promotional offers to the Venezuelan users include a 0% transaction fee (excluding trade advertisements), a discount fee of 0.5% when advertisements are placed on the platform (normal fees are set at 0.7%), and a 50% commission reward when users refer their friends.
Partnership With Dash
The Dash project started in 2014 and is one of the most successful digital cash crypto payment projects. It has established a reputation among merchants around the globe with its InstantSend feature. Its current merchant listing covers 8 popular locations to include America, Australia, Austria, Canada, Columbia, Germany, United Kingdom, and Venezuela.
Venezuelan residents are quite familiar with the crypto, topping the merchant listing with a record of over 2007 merchants to include grocery stores, restaurants, and retail outlets within the country currently adopting the cryptocurrency. The newly initiated partnership by CoinCola is expected to leverage the core advantages of Dash crypto in order to increase the adoption of cryptocurrencies in the Latin American country and beyond.
According to Allan Zhang, CEO, and Founder of CoinCola:
"CoinCola is averaging 100,000 transactions every month on our platform. We are the second largest public OTC platform in the world by transaction volume and at this time 95% of total transactions are from Asia. With our partnership with Dash, we will be truly global. We decided to partner with Dash because it is the most efficient digital currency for payments, offers the lowest fees, and provides 'InstantSend' technology. Dash represents a strong presence in Venezuela, Latin America, and the rest of the world. We are very selective in with which coins we list to our platform and we are proud to now offer Dash to Venezuelan users."
The ongoing inflation challenges in Venezuela has exposed its residents to alternative economic options of exchanging capital. Cryptocurrency adoption is surging rapidly within the region especially with the likes of Dash. CoinCola's expansion to the Venezuelan market is aimed at introducing a competitive fee, diverse and incentivized option to the residents.
To learn more, visit the website: www.coincola.com
Connect on Medium: https://medium.com/coincolaofficial
Chat on Telegram: https://t.me/coincolainternational
---
This is a sponsored article and does not necessarily reflect the opinions or views held by any employees of NullTX. This is not investment, trading, or gambling advice. Always conduct your own independent research.
Image(s): Shutterstock.com