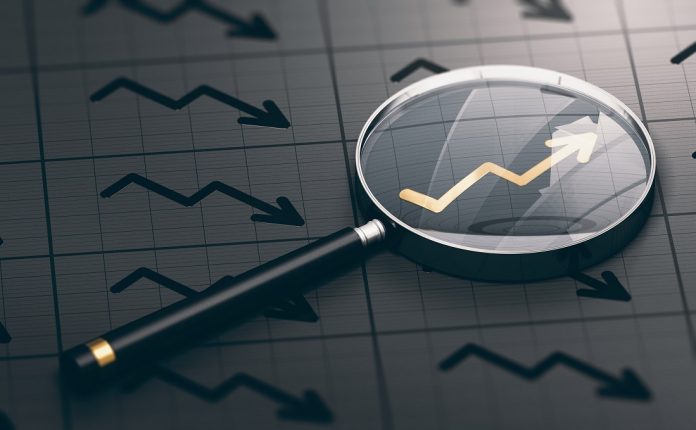 During these awkward cryptocurrency market trends, arbitrage trading can quickly become a very lucrative endeavor. At the same time, it would appear as if there are fewer opportunities to take advantage of as these markets continue to move in awkward directions. The following six opportunities are still worth looking into, although overall liquidity may be stretch a bit thin right now.
Bitcoin Gold (Bitfinex / HitBTC / Gate)
A few interesting Bitcoin Gold trading opportunities are worth exploring in search of quick profits. The BTG price on Bitfinex is lower than both HitBTC and Gate, although the profit potential ranges from 0.7% to 6.4$. Buying on HitBTC and selling on Gate would also allow for a 3.96% profit, which is something else to look into. Having multiple options is always valuable, especially in this rather volatile industry.
USDT (Bittrex / Sistemkoin)
Although the USDT arbitrage opportunities have become less apparent over the past few days, a new opportunity will pop up every now and then. In today's edition, one could buy USDT on the Bittrex exchange and sell it on Sistemkoin for a small profit of 0.8%. Making profits with stablecoins linked to fiat currency is always an appealing option first and foremost.
Stellar Lumens (BtcTurk / Koineks / HitBTC)
Several XLM-related arbitrage gaps can be exploited throughout the day. The value on Btcturk, Koineks, and CEX is lower than HitBTC. Exploring these gaps allows for a profit of up to 2.4%, albeit the average is closer to 1.8%. There is also an option to buy XLM on Binance and selling it on Sistemkoin for a 0.8% profit.
Tron (KuCoin / HitBTC)
It seems a Tron price gap has remained in place for nearly a week now, but that is not necessarily a bad thing either. For traders who like to score a quick profit without putting in too much effort, buying TRX on KuCoin and flipping it on HitBTC will result in a quick profit of 3.6%. That is a very appealing opportunity first and foremost, as it shows there is still good money to be made despite the number of price gaps seemingly declining a bit.
Dogecoin (Koineks / HitBTC)
It is a bit uncanny how the prices for most cryptocurrencies on HitBTC can differ so much from other trading platforms. In the case of Dogecoin, this allows for a profit opportunity of 1.27% when buying the altcoin on Koineks and selling it on HitBTC. Dogecoin isn't the most liquid market on either platform right now, though, which can influence the profit opportunity in many different ways.
EOS (Bitfinex / Binance / HitBTC)
A few appealing arbitrage opportunities exist where EOS is concerned. This altcoin always has a very high trading volume, which can allow for a big price gap to occur between exchanges. Buying EOS on Bitfinex, Binance, or KuCoin and selling it on HitBTC will usually result in profit. Those gains will range anywhere from 1.2% to 4%, depending on which exchange one buys EOS from.
---
Disclaimer: This is not trading or investment advice. The above article is for entertainment and education purposes only. Please do your own research before purchasing or investing into any cryptocurrency.
Image(s): Shutterstock.com