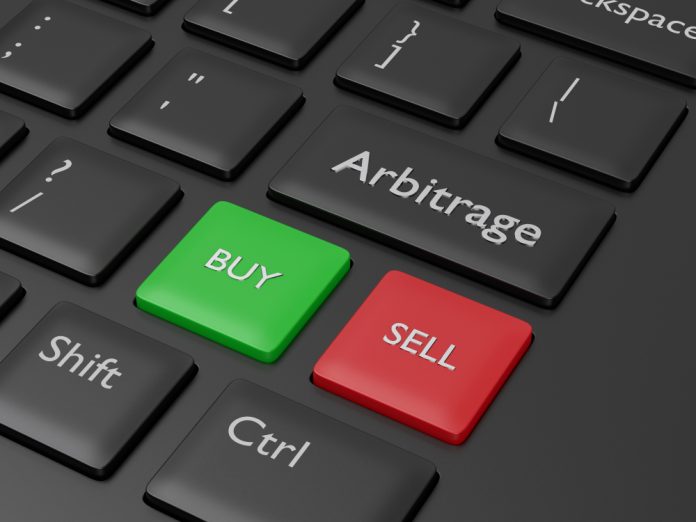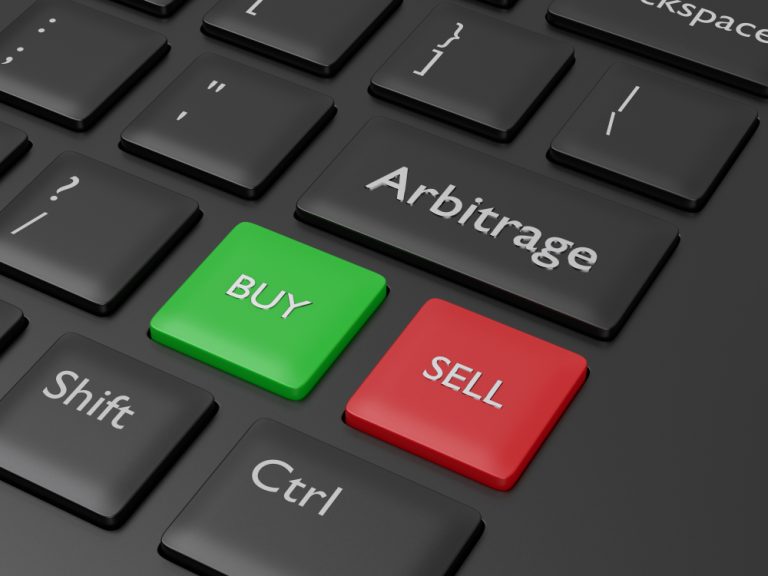 As the cryptocurrency markets show signs of recovery – or further declines, depending on the currency – new arbitrage opportunities will be unlocked accordingly. There are still plenty of ways to make good money in this industry, although it may sometimes depend on what one hopes to achieve exactly. The following six options can yield decent profits, assuming they are executed in a timely manner.
Stellar Lumens (HitBTC / Gate / EXMO)
It has been a few days since an interesting arbitrage opportunity involving EXMO presented itself. Today is one of those "lucky" days, as the price per XLM on both HitBTC and Gate is significantly lower compared to EXMO. When done correctly, traders can pocket a quick profit of up to 5% per trade, which is rather high for direct arbitrage trading. EXMO is not the most liquidity-driven platform, though, thus timing and patience will be of the essence.
Ethereum (OKEx / Poloniex / EXMO)
A very similar opportunity exists for Ethereum arbitrage trading today. EXMO is the place to sell,  as its prices are much higher compared to nearly every other exchange on the market. Buying on HitBTC, OKEx, Poloniex, Gate, Kraken, Binance, Bitfinex, or KuCoin will yield profits ranging from 2$ all the way up to 4.7%. A very nice opportunity to take advantage of, assuming there is a decent order book on EXMO to dump into.
Litecoin (Bitstamp / Bitfinex / HitBTC)
A few different opportunities for quick profits exist where Litecoin is concerned. One could buy LTC on Kraken and sell it on HitBTC for a 1.4% profit. Another option is to buy on Bitstamp and transfer funds to either Cex, Bitfinex, or HitBTC for profits ranging from 0.9% to 1.2%. All of these options seem to involve platforms with sufficient liquidity to make something good happen in the end.
XRP (OKEx / Poloniex / EXMO)
The arbitrage opportunities involving XRP are almost identical to those for Ethereum. In most cases, they involve the exact same exchanges to buy from and sell to, although the potential profits are a bit different. For XRP, the lowest profit is just 0.8%, whereas the best arbitrage opportunity will yield 5.6% in profits. As these prices continue to shift between different exchanges, there is an almost guaranteed profit to be scored at any given time.
Bitcoin (Poloniex / KuCoin / EXMO)
Unsurprisingly, there are also plenty of Bitcoin-related trades to look into today. That is usually the case when the world's leading cryptocurrency loses value and then starts regaining some of those losses. Buying BTC on Kraken, KuCoin, HitBTC, OKEx, Poloniex, Gate, Bitfinex and Binance and selling it on EXMO can yield profits of roughly 4% on average. Not a bad option to explore, given the current market circumstances.
Monero (Kraken / HitBTC)
It would almost appear as if this particular arbitrage opportunity comes back every single day. Monero prices between Kraken and HitBTC are always different, which allows for some easy profits to be scored in quick succession. As of right now, there is a 1.5% price gap between both platforms, with HitBTC maintaining the higher price. An interesting option to explore, assuming one wants to dabble in one of the least liquid altcoin markets in the top 15.
---
Information provided by Arbing Tool.
Disclaimer: This is not trading or investment advice. The above article is for entertainment and education purposes only. Please do your own research before purchasing or investing into any cryptocurrency.
Image(s): Shutterstock.com