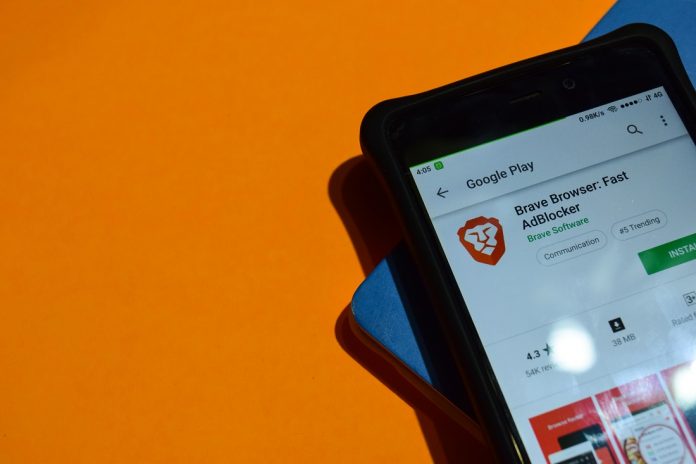 Developers active in the world of blockchain and cryptocurrency often try to improve upon existing infrastructures. In the case of the Brave browser, it would appear at least one forked version of the code exists already. Known as Dissenter – by Gab –  it seems this alternative project is looking to get rid of the BAT rewards completely and pay users in Bitcoin directly. An interesting approach, albeit there is no guarantee for success whatsoever.
The Current Brave Browser Model
As an open source project, the Brave browser has garnered a lot of attention. The involvement of a Mozilla co-founder will certainly contribute to this success accordingly. There is also the actual business model, which provides a faster browsing experience, rewards from contributors to content creators directly, and an option to get either rid of ads or get paid to watch them. All of these aspects make Brave a very prominent solution for Internet users around the world, even though the project will struggle to rival Chrome, Firefox, and even Edge.
Earlier this week, the Brave team also began rolling out the option for users to earn BAT tokens for viewing ads. One downside to this aspect is how ads are only available in specific regions right now, which has already caused a fair bit of friction among enthusiasts. However, this is only normal when such a compelling feature is rolled out in quick succession, as the rest of the world will be benefit from this technology in the future as well.
Moreover, there are some concerns as to how the BAT rewards will affect the Basic Attention Token price. Depending on how users control their earnings, there is a good chance most tokens will be sold on the open market. The same goes for recipients of BAT tips, as the token itself cannot be used other than for tipping others and trading it for Bitcoin and other currencies. It will be interesting to see if the Brave team comes up with some form of a solution in that regard.
Gab has a Different Approach (Dissenter)
As is rather normal in the world of open source projects, Brave's code has already been forked by the Gab team. This group of individuals sees merit in what Brave has to offer, yet they are clearly no fan of the Basic Attention Token implementation whatsoever. This may be a minor Bitcoin Maximalist attitude, yet there are plenty of people who would prefer to earn Bitcoin for viewing ads, rather than a token with very limited use cases at this time.
As such, the Gab team's forked version of Brave will include some major changes. First of all, the team wants to introduce a "free speech app store", which will be very interesting to keep an eye on. They also plan to fully integrate Bitcoin payments powered by the Lightning Network, which is something many people seem to favor. Even though the Lightning Network is still in its infancy, adding it to a browser can certainly help accelerate the adoption of Bitcoin as a payment method.
A preview of the Dissenter web browser. Oh yes, we did. https://t.co/a2nG1EFJbX

— Gab.com💬Dissenter.com (@getongab) April 22, 2019
As one would come to expect, there is a bit of a "war" going on between Brave's Brendan Eich and the Gab team. The latter wonders if Eich is effectively building a browser for consumers, or simply caters to advertisers. These opposite points of view are very interesting in their own regard. In the end, consumers get more choices, although making them switch to a different browser will remain a crucial challenge first and foremost.
---
Disclaimer: This is not trading or investment advice. The above article is for entertainment and education purposes only. Please do your own research before purchasing or investing into any cryptocurrency.
Image(s): Shutterstock.com