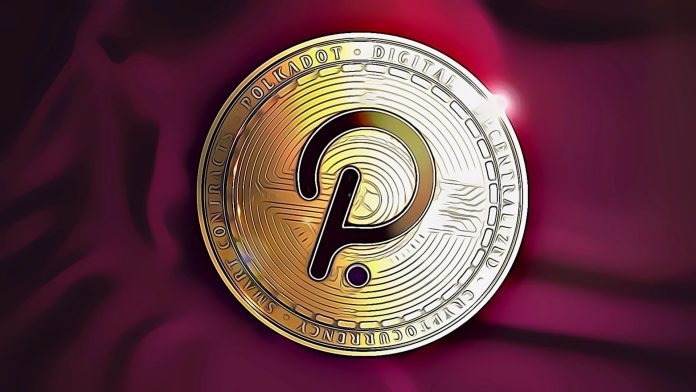 Investing in crypto has been a lucrative activity since the emergence of Bitcoin (BTC), the first-ever cryptocurrency. The crypto space has seen the advent of promising cryptocurrencies after Bitcoin served as a pacesetter. Some of these cryptocurrencies take a step ahead of others to secure a place in the hearts of investors.
Polkadot (DOT) and Aave (AAVE) are two traditional cryptocurrencies that appear to stand the test of the 2023 bear market with their beginner-friendly, profitable, and revolutionary features. While these two tokens are making waves in the crypto space, DigiToads (TOADS) is a new meme coin providing NFT and gaming advancements that promise high returns for investors.
Explore why you should invest in DigiToads, Polkadot, and Aave in 2023.
DigiToads (TOADS) is Efficiently Juggling Several Crypto Advancements
DigiToads is a new deflationary cryptocurrency that aims to be a well-known, credible crypto in the meme coin space. The project intends to be a spotlight play-to-earn (P2E) token. The TOADS tokens are ERC-20 coins that can be held or exchanged on the DigiToads platform.
Ever since the start of its presale, DigiToads has been recognized by investors as the best beginner cryptocurrency. It increases the earning chances of TOADS token holders through P2E gaming, non-fungible token (NFT) staking, and trading competitions.
DigiToads intends to release 3500 different NFTs on its NFT staking pool before the end of its presale. These NFTs can be staked for rewards. The platform plans to add 2% of every transaction on DigiToads to the staking pool.
DigiToads' P2E ecosystem also allows users to earn passive income. The top 25% of gamers on the DigiToads leaderboard will be rewarded with TOADS tokens by the end of each gaming season. 50% of the funds raised from selling DigiToads game assets will be distributed among the top 25% of players.
The NFT and P2E environments on the DigiToads platform have been curated to create opportunities for gamers to earn real money and for investors to gain over 5.5X return on their TOADS investment during DigiToads' 10-stage presale.
Polkadot (DOT) is the Next-Generation Cryptocurrency for Improving Scalability and Security
Polkadot is a decentralized and open-source multichain network that connects, secures, and processes a network of specialized blockchains. DOT tokens are used for transactional activities on the Polkadot platform and can be traded on decentralized and centralized exchanges (DEXs and CEXs).
Polkadot was officially listed on Coinbase in January 2023 after closely observing its impressive decentralized features, security, energy efficiency, and transaction speed.
This credible crypto can confirm about a thousand transactions per second at the same time. Polkadot is secured by the nominated proof-of-stake (NPoS) architecture, which helps it utilize only a tiny fraction of a regular blockchain's energy. 
The DOT cryptocurrency is a wise investment gaining popularity among users and investors due to its significantly increased value.
Aave (AAVE) is Taking Ethereum's Lack of Lending Applications to Its Advantage.
Aave (AAVE) is a decentralized finance (DeFi) protocol founded by Stani Kulechov. Stani Kulechov was frustrated by Ethereum's need for lending applications. Because of this, he created a decentralized platform that allows users to lend and borrow its native AAVE tokens and other cryptocurrencies. AAVE tokens are deflationary coins based on the ERC-20 standard.
Besides being the go-to lending and borrowing project, AAVE has several distinct selling points compared to other ERC-20 coins in the increasingly crowded crypto market. These include a non-custodial interface, transparency, strong tokenomics, easy beginner understanding, and a long-standing reputation as DeFi's second-largest lending protocol. Investors constantly flock to trustworthy DeFi cryptocurrencies, and AAVE has always been among the top three best beginner cryptocurrencies since the DeFi craze in the summer of 2020.
Final Thoughts
From providing a satisfactory user experience to solving persistent blockchain issues, Polkadot and Aave have maintained their stance in the crypto space and proved profitable investments. While each one thrives in its advancements, DigiToads is entering the crypto world with new NFT, gaming, and trading innovations that pledge to revolutionize the crypto space. DigiToads' approach to increasing users' wealth while ensuring easy beginner-friendly trading makes it a top crypto recommended by crypto analysts for profitable investment in 2023.
For more information on DigiToads visit the website, join the presale or join the community for regular updates.
Disclosure: This is a sponsored press release. Please do your research before buying any cryptocurrency or investing in any projects. Read the full disclosure here.
Image Source: vlastas/123RF // Image Effects by Colorcinch