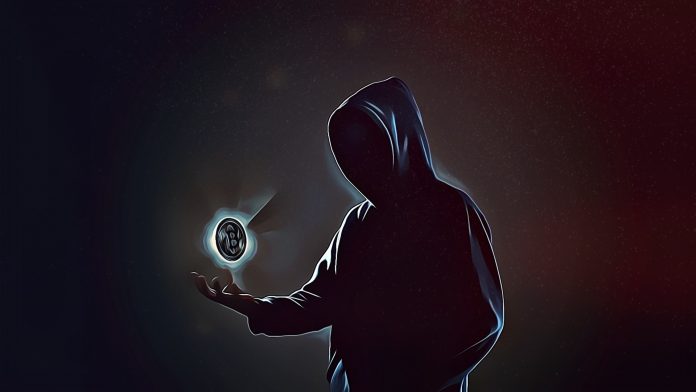 After a bull run on Monday, where Bitcoin and Ethereum prices saw a significant upside, the cryptocurrency market is looking for support as BTC and ETH are down 3-4%. The good news is the trading volume for Bitcoin and Ethereum remains high, signaling ample momentum in the market for additional bullish movement later this week. Let's look at any relevant crypto market news influencing the price action.
Crypto Market Update
Last week's big news was Coinbase's partnership with BlackRock. The integration of Coinbase Prime with BlackRocks' Aladdin platform will expose cryptocurrencies to the trillions in assets under the investment management company's control, which could fuel the next significant crypto bull run.
In response to the partnership announcement, Coinbase's shares skyrocketed, rallying by over 30% in the past five days. The company saw minor gains of 2-3% last week regarding BlackRock's shares.
While the BlackRock partnership benefits Coinbase, its earnings report scheduled to be released today will likely reveal substantial losses due to the brutal crypto winter of Q2 2022. As such, Coinbase shares might drop as the week progresses.
In other news, the U.S. Treasury sanctioned Tornado Cash, a virtual currency mixer popular among criminals and hackers looking to obfuscate their cryptocurrency. According to the press release published on August 8th:
"Today, the U.S. Department of the Treasury's Office of Foreign Assets Control (OFAC) sanctioned virtual currency mixer Tornado Cash, which has been used to launder more than $7 billion worth of virtual currency since its creation in 2019."
The press release stated that the U.S. Treasury would continue to pursue aggressive action against cryptocurrency mixer services providing a safe haven for criminals and those who assist them.
The purpose of mixing services is to increase users' privacy, especially those looking to break transaction history provided via the blockchain. Using a mixing service enables users to hide the source and destination of cryptocurrency.
Mixing services like Tornado Cash are popular among anonymous cryptocurrency projects, which aren't necessarily criminal in nature. However, criminals and hackers utilize these same services to launder millions in stolen cryptocurrency, separating victims from their funds with no recourse or action after the fact.
When it comes to the Treasury's action regarding Tornado Cash and how it affects United States citizens, the press release states:
"All transactions by U.S. persons or within (or transiting) the United States that involve any property or interests in property of designated or otherwise blocked persons are prohibited unless authorized by a general or specific license issued by OFAC, or exempt."
This means that starting August 8th, all United States users are prohibited from using Tornado Cash and sending funds to the platform. Since Tornado Cash is now part of the SDN list (Specially Designated Nationals and Blocked Persons List) employed by the OFAC (Office of Foreign Assets Control), sending money to Tornado Cash, which supports the service, is strictly prohibited.
The sanction action ends with a reminder that the restrictions put in place are not meant to punish but look to bring about a positive behavior change.
For those looking to "mix" their cryptocurrency for legal purposes like starting a pseudo-anonymous cryptocurrency project, trading NFTs, etc., a better option would be to send your coins to a reputable cryptocurrency exchange.
Since exchanges have internal mixers, anybody doing simple blockchain analysis won't be able to track your assets. Moreover, it's not illegal to utilize a cryptocurrency exchange as a mixing service, which provides a great alternative to traditional mixing services.
The idea is to be able to avoid the average Joe on the internet tracking your balances, not to hide your cryptocurrency from regulatory agencies.
After all, if you utilize a cryptocurrency exchange as a mixing service, the exchange will have internal records of your transactions which the government could subpoena in case of illegal activity. However, if you're not planning on doing any illicit activity, it's not only more accessible and legal to use an exchange as a mixing service, but it's almost much cheaper than the fees charged by services like Tornado Cash.
Moreover, do you really want to support a service utilized by criminals and hackers? Or do you want to support a legitimate cryptocurrency operation that's the primary reason cryptocurrency is as widely accepted as it is today?
Disclosure: This is not trading or investment advice. Always do your research before buying any cryptocurrency or using any service.
Follow us on Twitter @nulltxnews to stay updated with the latest Crypto, NFT, AI, Cybersecurity, Distributed Computing, and Metaverse news!
Image Source: poravute/123RF // Image Effects by Colorcinch