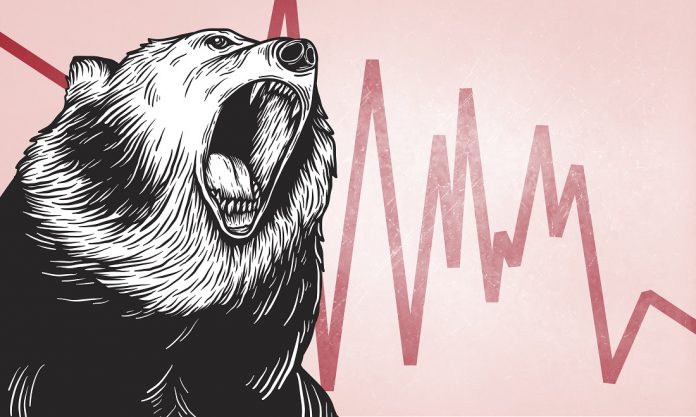 Crytpocurrency markets are in turmoil right now, most currencies seeing drops of over 10%. What is the reason for the sudden selloff? Most likely due to the drama regarding the upcoming BCH fork.
While many disagree that the Coinbase had anything to do with the recent selloff, the announcement coincided with the massive dump.
Update for customers with Bitcoin Cash (BCH) stored on Coinbasehttps://t.co/XsavUWTIIg

— Coinbase (@coinbase) November 14, 2018
As the upcoming Bitcoin Cash hardfork is scheduled for tomorrow, previously Coinbase announced that they were going to support the hard fork and give their users access to both version of the BCH coins. However, in a recent announcement Coinbase changed their stance and will instead halt all BCH activity during their fork.
"We cannot predict the duration of this process. When the upgrade is complete, we will evaluate the security and viability of the network and take appropriate next steps, including re-enabling sends, receives, and trading. We will update our customers throughout the upgrade process and about the outcome of the fork once the network reaches consensus."
Adding to the BCH debacle, OKEx decided to terminate BCH futures. According to their tweet, the exchange will stop trading in response to the fork.
SPECIAL ANNOUNCEMENT: All Bitcoin Cash (BCH) futures contracts will stop trading at 9:05am and be delivered at 10:00am Nov 14, 2018 CET (UTC +1) due to the upcoming hard fork. We will provide a detailed explanation shortly.#OKExAnnouncementhttps://t.co/yh3p46tirc pic.twitter.com/oqioSUOUsf

— OKEx (@OKEx) November 14, 2018
A few hours later, the cryptocurrency market reacted sharply. The top 10 cryptocurrencies experienced an average price drop of 10%, except for Tether which remained fairly stable through the selloff dropping only 1%.
It is true that there should be no reason for the Bitcoin Cash fork to cause such turmoil in the markets. As some of our readers mentioned in the comments, the recent selloff may have something to do with capitulation – where investors simply cut their losses and get out of the market. While many expected a bull run towards the end of the year, things might start moving in the opposite direction.
Bitcoin is down over 10% from $6,200 to a current price of $5,677. Ethereum's price is now back below $200, down over 12% currently trading at $180. As you might have expected Bitcoin Cash took a bigger hit – down over 15% – currently trading at $434 from a previous $520. Surprisingly, XRP is holding relatively well down only 9%, currently trading at $0.46.
This would be a good time to remind everyone that trading on emotion is dangerous, and usually leads to more losses. While it is hard to predict the bottom, stop losses are a much better alternative to panic selling. If you were unlucky enough to not have any stop-loss orders placed on the market or if you trade on an exchange that does not support these types of orders it may be a good idea to look into that, at least to save yourself emotional distress in any future dumps.
---
Disclaimer: This is not trading or investment advice. The above article is for entertainment and education purposes only. Please do your own research before purchasing or investing into any cryptocurrency.
Image(s): Shutterstock.com