In a press release published earlier today, Europol announced that they have shut down the latest darknet marketplace – Wall Street. The market had over one million users and over five thousand vendors and was ranked the world's second largest dark web market trading drugs, stolen data, fake IDs and other illicit products you would expect to find on darknet markets.
The investigation into Wall Street market was led by the German Federal Criminal Police with the support of a number of other forces, including US government agencies such as the Federal Bureau of Investigation, Internal Revenue Service, Homeland Security Investigations, US Postal Inspection Service, and the US Department of Justice. Other police agencies involved include Europol, Eurojust and the Dutch National Police.
Europol's Executive Director, Catherine De Bolle, said:
"These two investigations show the importance of law enforcement cooperation at an international level and demonstrate that illegal activity on the dark web is not as anonymous as criminals may think."
While darknet markets such as Wall Street can only be accessed via the anonymous Tor network, law enforcement these days have various tactics that are able to pinpoint the location of the server hosting the market. Sooner or later almost each and every darkweb marketplace either gets shut down by a government agency, or exit scams and steals users' funds.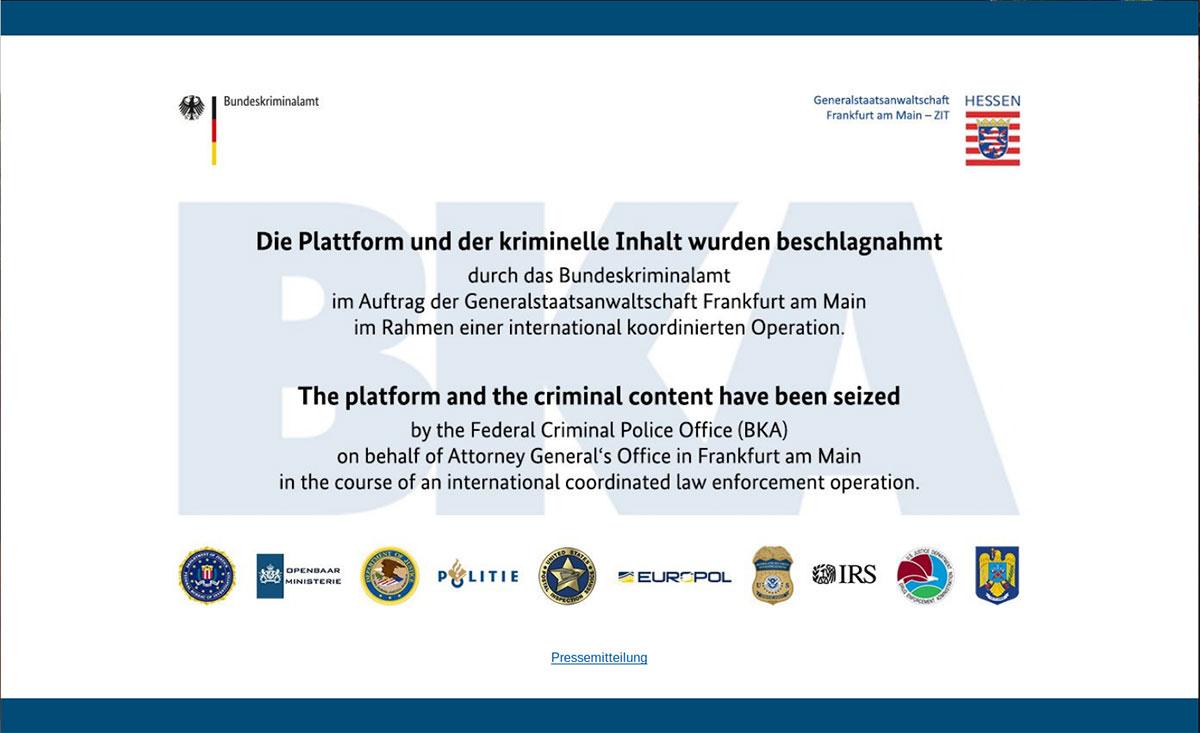 The investigation into Wall Street market resulted in the arrest of three suspects and the seizure of over $600,000 as a result of various raids. Moreover, police seized 6-digit amounts of Bitcoin and Monero and several luxury vehicles.
The shutdown of Wall Street market comes amidst Europol's creation of a dedicated dark web team called EC3 (European Cybercrime Centre). According to the official press release, the dedicated Dark Web Team's approach includes:
sharing information;
providing operational support and expertise in different crime areas;
developing tools, tactics and techniques to conduct dark web investigations;
identifying threats and targets.
It's clear that governments around the world are cracking down on darkweb markets. With high funding allocated to tracking down crime on the darknet and the scale of Europol's operation, the shutdown of Wall Street market comes as no surprise. This isn't the first nor the last darknet market that will be shut down by the government.
Meanwhile, Bitcoin's price is reacting strangely to the recent news which include not only the shutting down of a darknet marketplace but also the Bitfinex scandal. Bitcoin recently hit a new all time high for 2019, currently trading at over $5800 at the time of writing.