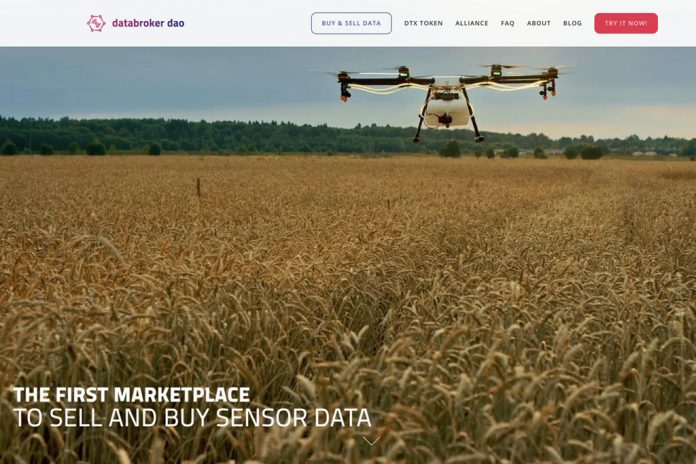 In a world where the amount of data that exists grows at an exponential rate, DataBroker DAO allows users for the first time to not only monetize their data that companies would generally profit from, but also allows the possibility for others to purchase quality data at reasonable prices.
The IOT data market is already worth around $80 Billion and will continue to grow at a rate between 20-30% by 2020.
Despite not meeting its funding goal during the token sale, DataBroker DAO continued securing strategic partnerships with various governments and communities globally to make impactful steps towards integrating DataBroker DAO's offerings around the world.
Future Plan for Databroker DAO
While DataBroker has been working behind the scenes to deliver a viable product for investors and users to begin using, the team has also been working on their appearance, with their presence at conventions earlier this year as well as some planned for later this year as well.
Earlier in 2018, the DAO team attended Smart Island World Congress, where island nations met to find innovative solutions for issues like waste management.
Islands are a perfect sandbox for IoT technology to flourish. They're isolated enough to measure the effects of a single variable being changed without much interference from bordering countries, but still contain all aspects of an otherwise typical nation so improvements seen here can be easily scaled into larger nations.
Upcoming is the Smart City Expo World Congress Event, being held in Barcelona from November 13th– 15th. Similar to the smart island event that the team attended earlier this year, the event in Barcelona will allow Databroker DAO to talk about how Internet of Things technology can improve quality of life within cities through revolutionary methods.
The event will see tens of thousands of visitors as well as hundreds of other speakers and exhibitors, allowing for the team to connect with many potential token users as well as new partnerships during this two day event.
Besides having a presence with innovative islands and cities, DataBroker DAO is also looking to invest heavily in innovative countries: namely, China. With IoT being a critical factor in the Fourth Industrial Revolution, China is preparing itself to be a word leader for IoT sensor data and hardware.
Because of this, it is only logical that the team positions itself to be accessible in one of the largest and fastest growing markets.
To check out the official website, click here. For more information about the project, read their whitepaper. To talk with the team and community members, make sure to hop into the Telegram channel. Don't miss a beat on social media and make sure to follow them on Twitter, Facebook, as well as check out their Reddit. Longer form blogs will be made on Medium, and live development can be viewed by anyone on their Github.
---
This is a sponsored article and does not necessarily reflect the opinions or views held by any employees of NullTX. This is not investment, trading, or gambling advice. Always conduct your own independent research.
Image(s): Shutterstock.com