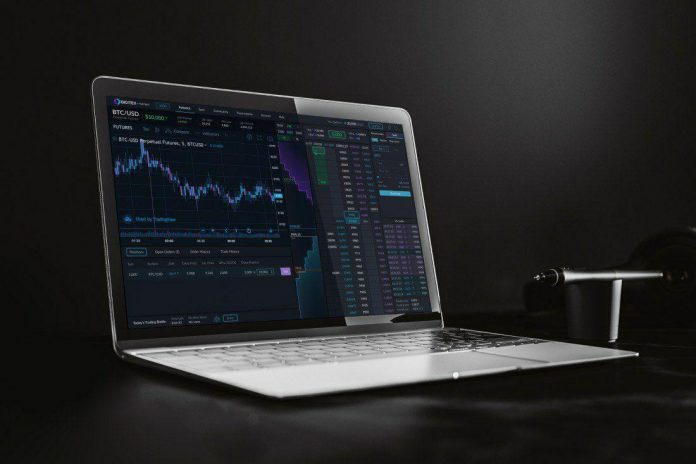 Day trading is notoriously hard in the cryptocurrency industry, particularly when you're talking about high-frequency aggressive styles of trading like scalping that capitalize on the smallest movements in price fluctuation. Scalping is almost entirely impossible in crypto since all exchanges in the space charge fees. 
While an average taker fee of 0.075% may not seem like much, crank the leverage up to 100x and watch that quickly become 7.5%. Not only does that giant commission eat into your modest single tick profits but it actually renders the entire strategy null and void. 
Add to that Bitcoin's uncharacteristic lack of volatility lately locked in a two-month trading range from $9-10k and it's really no wonder that trading volume on exchanges is at a six-month low. Without the volatility, there are fewer profits to be made and with the crippling commissions, day traders may as well call it a day.
Fortunately, though, there appears to be a ray of hope on the horizon for disillusioned day traders. As more exchanges enter the market and crypto trading becomes more competitive, more favorable solutions are emerging. One of the latest newcomers in the space is Digitex Futures, an exchange that's finally allowing day traders to make–and keep–decent profits.
Its innovative approach lies in introducing zero-fee trading through its own platform, the Digitex Futures Exchange. Not only is this especially beneficial during static Bitcoin phases but it also presents a new-era solution when transaction fees are making day trading unprofitable.
How Is Digitex Different?
At the core of Digitex's proposition lies the feature of commission-free cryptocurrency futures trading – no other crypto futures exchange has come up with so far, at least not at the core of their business models. Discounted fees and short-term fee removal may be par for the course but Digitex charges no fees of any kind on any trade – ever. As CEO Adam Todd explained:
"Finally, an exchange that serves its users with no mechanical edge in the form of commissions working against them. Our current mainnet users are already profiting from scalping strategies that are just not possible on other platforms because of punishing fees. Digitex is going to be epic."
With the ICO launching back in 2018, Digitex earned high community attention and its $5.2mn ICO sold out in just 17 minutes. Since then, the exchange has been in development and pulling out every stop to get the experience right. With a solid eight months of testing with a limited number of live traders, Digitex is finally ready to open up to the public.
Digitex makes commission-free trading possible through the compulsory use of its DGTX token to trade. It also releases a small number of DGTX tokens each year, which are meant to cover all operational costs and transaction fees. The lack of fees attracts a growing number of traders exercising scalping strategies, which leads to increased liquidity of the digital asset and also increased demand for DGTX.
Short-term #scalpers don't need to get caught in the weeds of #blockchain or know exactly how #cryptocurrency works.

All they need to do is be able to study the price momentum and follow it.

Discipline, hard work & patience pay off if you want to make consistent gainz. pic.twitter.com/DfoCfwxpJn

— Digitex Futures (@DigitexFutures) June 30, 2020
To ensure the high reliability of price quotes, Digitex partnered with Chainlink to make use of its highly trustworthy decentralized Price Reference that brings the latest and most accurate price data. This way, Digitex wants to free its users from price manipulations that occur all too often in the crypto market.
For all operations, Digitex Futures exchange features its native token DGTX, which is the lifeblood of a platform. Traders must purchase it to buy and sell BTC futures contracts, although, in the upcoming future, they will also be able to engage in commission-free spot trading as well. Additional advantages include: no KYC, high liquidity, real-time market updates, the crypto industry's first trading ladder interface, and customization of the interface on both mobile and desktop.
Digitex Is Opening Its Doors to the Public
Digitex currently has around 30,000 traders onboarded and will become available to the wider public from July 31. At the current rate, the exchange has already built up its liquidity to an average of $250 million in 24-hour trading volume. 
To celebrate this important milestone, Digitex has prepared a special event. The platform's opening will be marked by all-day trading with the participation of the founder and CEO in person – Adam Todd. On July 31, he will stay connected for six hours with special guests featured throughout the day and $250,000 worth of prizes.
The Digitex CEO explained what prizes are going to be given out:
"There will be winners every half an hour with the prizes alternating. Once an hour, one lucky trader will receive $5,000 worth of DGTX while 30 minutes later, 100 traders will get $200 worth of DGTX, and so on, continuously throughout the event."
Existing and new users are all eligible to participate in the event. You simply need to first deposit 1000 DGTX when you register for your account or ensure that you have a minimum of 1000 DGTX in your existing account. Tokens can be purchased from the Digitex Treasury or from one of its partner exchanges such as KuCoin. 
The sheer volume of prizes being given away and the participation of some of crypto's biggest names is reason alone to attend the event on July 31. The promise of ongoing commission-free crypto futures trading making day trading profitable at last is reason to stick around.