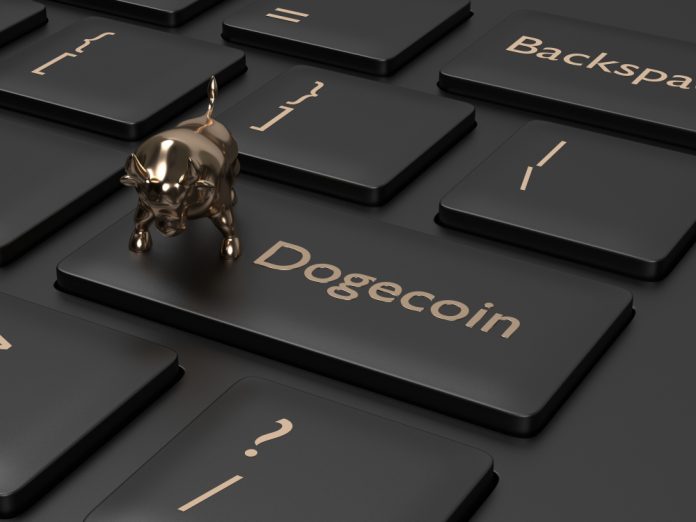 It seems unlikely most of the cryptocurrency markets will bounce back as long as Bitcoin remains in the red. The world's leading cryptocurrency drags all other markets down with it once again, which creates some very uneasy market momentum. During times like these, the Dogecoin price usually makes a stand, yet it seems incapable of doing so this time around.
Dogecoin Price Tries to Hold the Line
It is only normal to see most of the altcoins on the market struggle when Bitcoin is in the red. Even though not all markets derive value from Bitcoin directly, it seems none can escape the negative pressure which ensues when Bitcoin is bleeding value. Dogecoin is usually a very resilient market in this regard, but it too suffers from minor setbacks all across the board.
To be more specific, the Dogecoin price has dropped by another 2% to $0.0028. This value is still pretty solid where Dogecoin is concerned, although one has to wonder how long it can be sustained for. In terms of DOGE/BTC, things are not looking all that problematic despite a 0.5% decline to 55 Satoshi. All things considered, DOGE is still as resilient as it has been for several months, although the losses are still visible for everyone to see.
On social media, there is never a shortage of support for Dogecoin whatsoever. Nuttee expects Dogecoin to hit $100 at some point, even though it seems incredibly unlikely that will ever be the case. It would certainly be interesting to see, though. He also wonders what brand of car people will drive when that level is hit, but it is safe to say most traders will have exceeded their expiration date before that happens. One just never knows when it comes to Dogecoin, however.
If dogecoin is priced at $ 100, what kind of brand will you drive? #dogecoin

— nuttee (@hs8wka) April 14, 2019
Crypto Kuvera is looking at things from a slightly different perspective. Although the discussion pertaining to Binance and Dogecoin has been kicked around many times now, the exchange still doesn't support this popular altcoin. Kuvera expects DOGE to become available on Binance soon, yet has zero evidence to back up such outlandish claims. Anything can happen in this industry, but this listing seems rather unlikely.
May be $Dogecoin don't want to pay Binance for the listing. But soon, We will #Dogecoin on binance

— Crypto Currency (@Cryptokuvera) April 15, 2019
Speaking of which, CryptoPappy wouldn't mind seeing Binance replace the now delisted Bitcoin SV with Dogecoin. It would certainly make some sense up to a certain degree, as removing one pair should, in theory, allow for a different altcoin to be supported in the process. Whether or not the company will effectively replace BSV, remains unclear at this time.
@cz_binance with the delisting of $BCHSV are you replacing it with @dogecoin? 🤣 #bchsv #dogecoin

— CryptoPappy (@Crypto_Pappy) April 15, 2019
When looking at the bigger picture, it remains to be seen how all of the different cryptocurrency markets will behave in the coming hours and days. As anything remains possible under the current market conditions, there may be further losses or potentially a minor market reversal in the very near future. For Dogecoin, it seems the current levels could be maintained without real problems, although that situation is always subject to change first and foremost.
---
Disclaimer: This is not trading or investment advice. The above article is for entertainment and education purposes only. Please do your own research before purchasing or investing into any cryptocurrency.
Image(s): Shutterstock.com