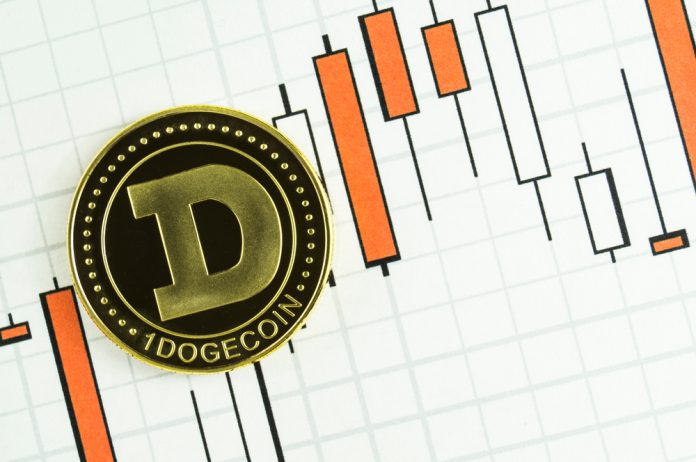 In the cryptocurrency world, very few projects are successful over the course of multiple years. While Bitcoin, Ethereum, and XRP are clearly setting the bar for everyone else, it is also quite evident Dogecoin is here to stay. Unlike most other altcoins, DOGE has a special place in people's hearts, although the price doesn't always reflect it. Even today, the $0.002 level still hasn't been broken in a positive manner, which puts a lot of strain on the Dogecoin price and its investors.
Dogecoin Price Momentum Remains Indecisive
For those people who had expected bullish DOGE momentum over the weekend, there was plenty of disappointment. None of the top markets – with the exception of Stellar –  noted any real gains in the past 48-60 hours. That is rather unfortunate, although it was also somewhat to be expected. Until Bitcoin finds stable ground, all other markets will remain under a lot of pressure as well. Dogecoin will not be an exception in this regard.
To put this in perspective, the current market momentum doesn't look too promising. The Dogecoin price lost another 1.43% in USD value and 1.25% in Bitcoin value. Luckily, the 50 Satoshi level is holding its own right now, but that situation may come to change in the very near future. In terms of USD value, one DOGE is priced at $0.00196, which means the $0.002 level is still a long way away at this time.
On social media, there are a few interesting tidbits of Dogecoin-related information to take note of. First of all, a new Dota 2 merchandise site is looking to experiment with Dogecoin payments. Although it is evident this particular platform will not necessarily gain a lot of traction right away, it is still a rather promising development overall. More sites dealing with Dogecoin payments is a sign of ecosystem growth.
DOTA/Doge lovers- Help needed! https://t.co/RRjkoMqevC via @reddit

New shop with Dota2 apparel using the @WooCommerce plugin for accepting #dogecoin

Totes dead 🤨#dota2 #gaming #steam

— MovableSingularity (@MSingularity) March 10, 2019
A rather interesting post has shown up on the Dogecoin Reddit this weekend. More specifically, it seems some users are wondering where the community has gone and what will happen next for this particular altcoin. There is a bit of cynicism to contend with in this regard, as the "increasing interest in shitcoins" is considered to be the main reason for this lack of community engagement.
Where are gone dogecoin comunity ? via /r/dogecoin https://t.co/N57jqogTdw hot 🔥 in #reddit #dogecoin #doge #crypto much wow!

— Domain Address Info (@DomainAddress4u) March 11, 2019
Although Dogecoin has seen its fair share of unique and interesting memes over the years, some images tend to stick better in people's minds than others. The meme below is perhaps one of the more iconic ones to ever be created. It can also mean a fair few different things, depending on how one wants to look at it. Some see Dogecoin as a waste of money, whereas others consider it to be the greatest altcoin ever created.
#dogecoin #doge pic.twitter.com/eldpPagwmX

— Doge (@adalberto_ss) March 11, 2019
Although there is no real positive Dogecoin momentum as of right now, it seems unlikely this altcoin will start bleeding value all over the place anytime soon. While Dogecoin usually relies less on Bitcoin's momentum, the altcoin would certainly benefit from a positive development affecting that market. Even so, the 50 Satoshi level is still under plenty of pressure at this time, which doesn't bode well for the near future.
---
Disclaimer: This is not trading or investment advice. The above article is for entertainment and education purposes only. Please do your own research before purchasing or investing into any cryptocurrency.
Image(s): Shutterstock.com