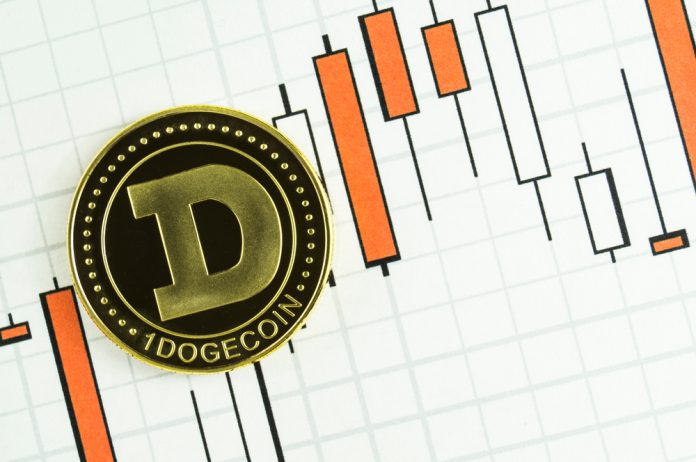 In the cryptocurrency world, there has always been a strong focus on Dogecoin. Although considered to be a joke project by a lot of people, the Dogecoin brand is one of the most resilient ones on the market today. Unfortunately for holders, it seems the Dogecoin price isn't returning to $0.002 as of yet. While the current DOGE value isn't too far off, it seems there is a lot of resistance to contend with at this time.
Dogecoin Price Can't Turn Bullish
Not too many people would have expected a bullish Dogecoin trend at this time. This particular altcoin always behaves in odd ways, either for better or worse. Although DOGE follows the general uptrend across the industry, it does so in a seemingly unconvincing manner. Reclaiming the $0.002 level has proven to be difficult, if not nigh impossible. That is slightly worrisome, from a short-term perspective.
Over the past 24 hours, there has been a minor Dogecoin price change. A 0.95% increase in USD value is insufficient to break the $0.002 resistance, albeit just barely. The 0.37% increase in DOGE/BTC won't get too many people excited either, as the 51 Satoshi level remains in play. Those who seek Bitcoin gains by investing in DOGE will have to bide their time if this trend continues.
One of the main objectives of any cryptocurrency is to gain traction. An unnamed Minecraft hosting company has now begun accepting Dogecoin payments, according to the Reddit post below. It is a minor development when looking at the bigger picture, yet it only further confirms how strong the Dogecoin brand really is these days. It is a payment method first and foremost, rather than a speculative vehicle.
Minecraft Hosting Company Accepts Dogecoin! via /r/dogecoin https://t.co/jAUpTEJZbV hot 🔥 in #reddit #dogecoin #doge #crypto much wow!

— Domain Address Info (@DomainAddress4u) March 7, 2019
In further promising news, it seems at least one additional Dogecoin network node will be coming online shortly. Patata Cuantica confirms the node is syncing. Although this is not necessarily something to get excited about, having individual users run a network node is always invaluable. Any crypto network is only as strong as its network nodes, and Dogecoin is no exception.
Syncing my #Dogecoin $DOGE node right now.

— Patata Cuántica (@Fede_Bada) March 7, 2019
MovableSingularity, on the other hand, would like to point out the development side of Dogecoin is still ongoing. Instead, this user claims the DOGE developers are building on a different repository prior to making the information public. That approach would explain a few things, and it is also an understandable decision. For now, this remains unconfirmed, though.
It seems sort of relevant and important towards ongoing crypto projects to actually include ongoing work in the analysis of an assets developmental activity. You are correct, #dogecoin like many other assets you list there does not do their ongoing work on the primary branch.

— MovableSingularity (@MSingularity) March 7, 2019
Although the current Dogecoin trend is not necessarily spectacular, the currency remains in the green without too many problems. That is all long-term holders and investors can ask for at this time. Unless something major changes, it seems unlikely the price of this altcoin will undergo any real changes in the coming days. One never knows what could happen during the weekend, however.
---
Disclaimer: This is not trading or investment advice. The above article is for entertainment and education purposes only. Please do your own research before purchasing or investing into any cryptocurrency.
Image(s): Shutterstock.com