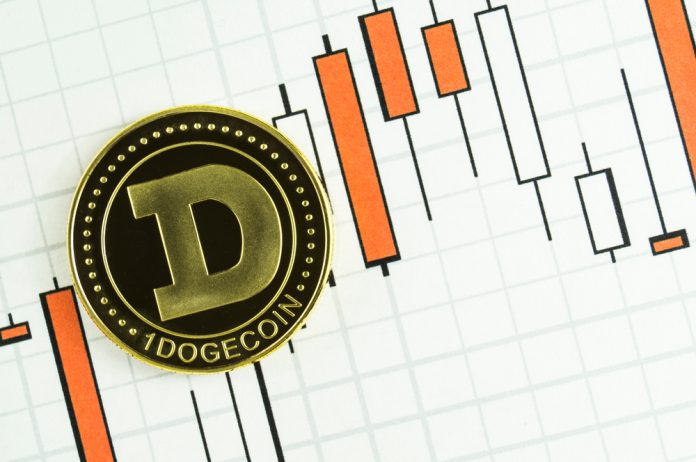 When it comes to determining the polarity of a specific altcoin or digital asset, comparing it to Dogecoin's success is often a valuable metric. This meme currency of the internet has carved out its own path and proven to be successful on many different occasions. As a result, the Dogecoin price is still holding its own fairly well across the board.
Dogecoin Price Momentum Remains Somewhat Stable
It has become more than apparent price stability is a valuable trait in the world of cryptocurrency. Many currencies see an uptrend and following dip occur on a rather regular basis. While that makes speculators and traders some good money in the process, the holders and long-term investors would rather see some price stability emerge. Dogecoin, oddly enough, checks the right boxes in this regard for a lot of people.
Even in early 2019, it would appear the Dogecoin price remains rather stable first and foremost. Although there is a 2.1% loss in USD value and a 2.7% loss in BTC value, one DOGE is valued at $0.0023 or 59 Satoshi. That is still a more than respectable level for this altcoin, although it may prove somewhat difficult to turn this ship around in the near future.
On social media, there are always a few interesting Dogecoin-related discussions to take note of. It would appear a relatively new site, known as Dogeweather, is currently getting some people excited. It is a very interesting, albeit niche site, but one that can effectively help spread the word about Dogecoin is an interesting manner as well. It is always heartwarming to see new projects themed around Dogecoin launch at opportune times.
Wow such weather at https://t.co/3pejWdBI4z #weather #doge #suchweather

— Didicet (@Didicet) January 5, 2019
As is usually the case where Dogecoin is concerned, there will be some arbitrage opportunities worth to explore. An interesting price gap between Gate and LiveCoin has become apparent in the past few hours, although it remains to be seen how long this price difference can remain in place. Even so, it is an extra way of making money while being involved in Dogecoin, which is always an option worth exploring.
#DOGE
Buy at #Gate.io and sell at #LiveCoin. Ratio: 1.14%#bitcoin #arbitrage #arbitraj #arbingtool https://t.co/xiFUPzcOcC

— Arbing Tool (@ArbingTool) January 5, 2019
Every day needs a funny Dogecoin meme and the one shared by CryptoSurfer is quite interesting for multiple reasons. Not only does it create a sense of "Dogeception", but it also shows how everyone should have a little Doge. Given the value of this coin and the ease of which it can be mined, earned, or bought, there is no reason for cryptocurrency enthusiasts to not have at least one Dogecoin.
Everyone should have a little #doge pic.twitter.com/pBcwEkD2tF

— CryptoSurfer™️ (@_cryptosurfer) January 5, 2019
Under the current market conditions, it would appear the Dogecoin price downtrend might remain in place. It seems doubtful any massive crash will occur in the coming hours and days, although that may primarily depend on what Bitcoin's price does in the days to come. The loss of the 60 Satoshi level may be somewhat of a downer for Dogecoin traders, but it can easily be recaptured if the trading volume continues to grow a bit.
---
Disclaimer: This is not trading or investment advice. The above article is for entertainment and education purposes only. Please do your own research before purchasing or investing into any cryptocurrency.
Image(s): Shutterstock.com