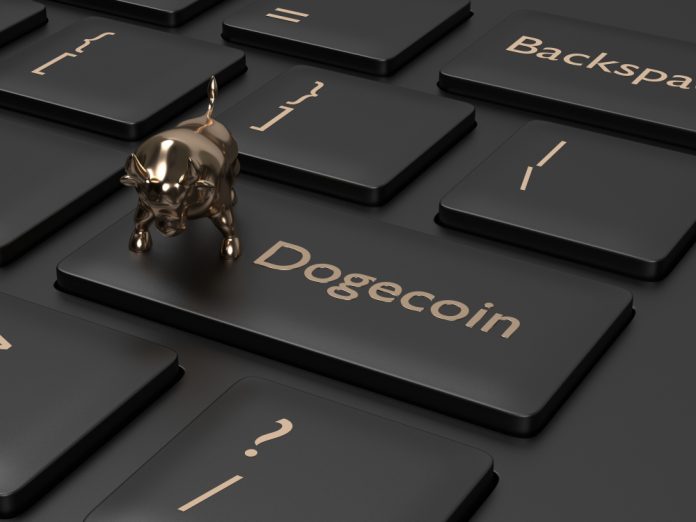 Although there is still a lot of uneasy market momentum in the cryptocurrency industry, it seems things are progressing nicely. In the case of the Dogecoin price, there is – finally – an uptrend in both BTC and USD value alike. This comes at a most opportune time for the altcoin, as it is widely considered to be somewhat of an overall market sentiment indicator.
Dogecoin Price Shows Positive Movement
While there is nothing wrong price stability in the cryptocurrency industry, it is pertinent to note some gains now and then. Throughout most of 2018 and the first two weeks of 2019, that latter aspect has been missing. Nearly all markets continue to suffer from bearish pressure, albeit no one really knows what triggers it exactly.  Until that situation changes, no real price momentum can be expected.
Even so, the Dogecoin price has undergone some peculiar changes over the past few hours. Despite facing a fair bit of market opposition, the world's meme currency of the internet has gained 1.3% in both USD and BTC value. Because of these gains, the value per DOGE has risen to $0.00212, or 58 Satoshi. These nominal increases further provide price stability for this project, while it also keeps investors somewhat happy in the process.
On social media, the same discussions regarding Dogecoin continue to show up. Unlike most altcoins, tokens, or assets, Dogecoin is the only project rivaling Bitcoin in terms of value sent across the network. Its daily charts are usually strong, yet it now seems the hourly statistics also tend to show Dogecoin is on the right track. A very impressive showcase for a "joke" currency.
#Dogecoin is "sending" $21M hr., 2nd only to #Bitcoin. https://t.co/924UU0KSIt

— mj (@silkmarketindex) January 17, 2019
It would also seem Dogecoin is listed on yet another cryptocurrency exchange. Although the name SubiDEX might not necessarily ring a bell for a lot of people, they are seemingly letting users trade in a DOGE/BTC pair. An interesting development, which can bring more exposure to this particular altcoin in the process. Always do your own research prior to moving funds to a new trading platform, though.
SubiDEX Listing – Dogecoin

We would like to announce the DOGE/BTC market is now open on SubiDEX. Please give their community a warm welcome!https://t.co/E72XOofSJZ @dogecoin #subi #dex #bitcoin #dogecoin #trading #decentralize pic.twitter.com/D95DWx86gp

— SubiPlatform (@SubiPlatform) January 17, 2019
The cryptocurrency industry often needs a feel-good story. Crypto Strange provides exactly that. This user seemingly recovered an old Dogecoin wallet on mobile. It contains 4,000 DOGE, which isn't necessarily all that much. However, it goes to show there may be a ton of missing Dogecoin wallets out there. People would do well to check their older [mobile] devices for any potential traces of cryptocurrencies.
Just found 4000 #dogecoin on a wallet on my old phone. Some 2014 faucet claims I forgot about. Way more fun than finding a ten in an old jacket.

— Crypto Strange (@cryptostrange) January 16, 2019
Albeit there isn't that much Dogecoin market excitement right now, these small gains can be quite valuable in the long run. It is a welcome change of pace from all of the bearish pressure across all markets lately. While it may not signal a massive bull run, any small improvement will be appreciated. Retaking the 60 Satoshi level still remains difficult, but it is far from impossible.
---
Disclaimer: This is not trading or investment advice. The above article is for entertainment and education purposes only. Please do your own research before purchasing or investing into any cryptocurrency.
Image(s): Shutterstock.com