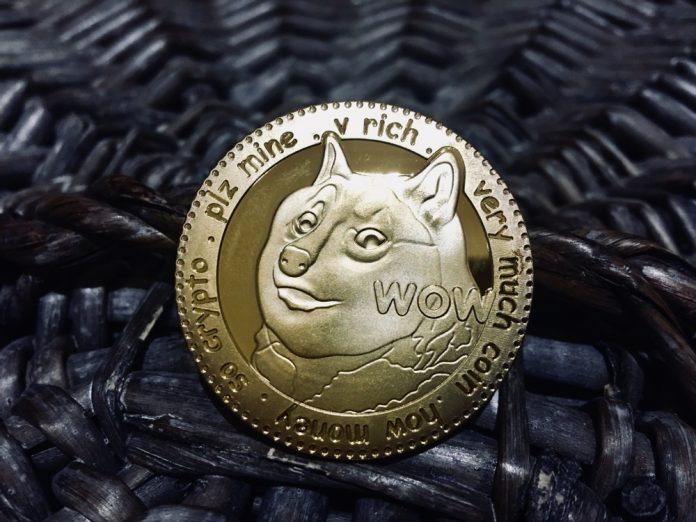 In the cryptocurrency world, very few projects can note as much success as Dogecoin. Although it is not even close to the top five of currencies ranked by market cap, it is evident the Dogecoin community is still very strong. Additionally, the ecosystem continues to grow and evolve on a regular basis. As such, the Dogecoin price is slowly moving up over the past few hours.
Dogecoin Price Shows Signs of Life
It has been a while since anything significant happened to Dogecoin where its value is concerned. Although there is still a growing and booming ecosystem powering Dogecoin, it would appear the value has not necessarily responded in kind. That is not entirely uncommon where this altcoin is concerned, as it appears DOGE continues to do its own thing regardless of the overall market momentum.
Over the past few hours, there has been a slight increase where the Dogecoin value is concerned. Although a 0.9% gain is nothing to be overly excited about whatsoever, it is pretty interesting to see how this market evolves at all times. With no notable increase in trading volume, it is all the more surprising to see the price rise to $0.001915 or 53 Satoshi. Minor developments in the grand scheme of things, but still a positive trend.
While it is evident Dogecoin has not seen too much development in recent years, there is still a demand from the community to see things happen. Dustin Z is wondering if there will be any notable updates in the near future. So far, that seems rather unlikely, although it is still possible some information will be shared with the public. One also ahh to wonder what kind of updates Dogecoin needs at this time, other than perhaps capping its supply at some point.
@langer_hans What's next for #dogecoin in the developing world? Any updates in the near future? #bitcoin $doge pic.twitter.com/bBI0gba466

— Dustin Z 💡 (@Blockchainwins) February 16, 2019
Binance has also confirmed it is in the process of removing multiple coins from its trading platform. That is a pretty interesting development in its own regard, although it seems unlikely the company will make room to enable Dogecoin trading anytime soon. It is still possible DOGE will be added eventually, but for now, nothing of the kind is to be expected just yet.
Finally @cz_binance @binance can add #dogecoin #doge

— Dustin Z 💡 (@Blockchainwins) February 16, 2019
In more positive and tangible news, it would appear Dogecoin is getting some more use case son the BitRefill platform as of late. More specifically, it seems BitRefill has added several dozen new gift card options to buy with Dogecoin. That in itself is quite interesting to keep an eye on, primarily, because Dogecoin remains one of the more actively used altcoins on the market today. As such, having more reasons to spend DOGE is a rather interesting development.
https://t.co/1sopoDlu8t just added 50 new gift card options to buy with DOGE! via /r/dogecoin https://t.co/CabDoVEvQd hot 🔥 in #reddit #dogecoin #doge #crypto much wow!

— Domain Address Info (@DomainAddress4u) February 15, 2019
Based on the current market conditions, there is a chance DOGE may even try to push through to $0.002 once again. Retaking this level and turning it into solid support will be a challenge in itself, although there is no real reason to doubt it cannot happen. However, the rather low trading volume may prove to be a bit problematic in this regard. Even so, the coming days can prove interesting where Dogecoin is concerned.
---
Disclaimer: This is not trading or investment advice. The above article is for entertainment and education purposes only. Please do your own research before purchasing or investing into any cryptocurrency.
Image(s): Shutterstock.com