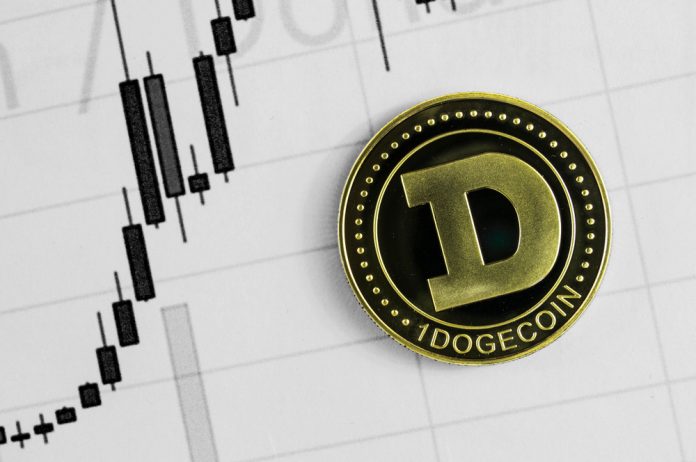 These are rather interesting times for all cryptocurrencies once again. Even though the Dogecoin price does not necessarily look all that appealing, one has to look past the facade on the surface. Its gains over Bitcoin are piling up pretty quickly, which will eventually catapult the USD value back in the green.
Dogecoin Price Looks Promising
Contrary to all other cryptocurrencies on the market, the Dogecoin price has not seen any major declines over the past few days. While it is true sideways trading momentum is incredibly boring to watch for an extended period of time, one has to acknowledge this altcoin is doing something most other cryptocurrencies – including Bitcoin – are incapable of as of right now.
A stable value is always difficult to achieve, unless it is a stablecoin. Dogecoin is anything but that, yet the joke currency of the internet successfully maintains its $660m market cap and value of $0.0055 per DOGE. Although there is a minor dip in USD value, DOGE is up by 3.79% in the BTC department. A strong showing of potential, especially during these troublesome times.
Looking across social media, it seems not all traders are convinced things will head in the right direction. Dutch Dreamer acknowledges this most recent uptrend for Dogecoin in the BTC department, but he is convinced a new dip will occur fairly soon. Nothing is ever guaranteed in the world of cryptocurrency, although things are looking relatively good for DOGE as of right now.
altijd uitzoomen, patronen zoeken. #doge #dogecoin zal vast niet lang meer duren …down and weer up. pic.twitter.com/4OGGLODdP1

— Vinnie! (@dutchdreamer_) September 25, 2018
W Dubai sees things very differently where Dogecoin is concerned. In his opinion, there is no reason for DOGE not to hit $0.01 again. Although this has happened in the past as well, there is no strong indication the buy support is strong enough to result in such a price increase. At the same time, Dogecoin has done surprising things in the past, and may do so again.
#Dogecoin community are you ready to witness 0.01000 ✅ #doge #dogeusd #btc #bitcoins #xrp #xlm #cryptocurrency BUY & Hold pic.twitter.com/syMfHE8c68

— W. (@wdubai8) September 25, 2018
Leave it up to the Dogecoin community to create some interesting memes during these solid gains over Bitcoin. OnePumpMan shared an interesting image which involves DOGE, USDT, CryptoCurve, and Chainlink. Although it seems evident there is only one viable option in this regard, there are four options to pick from. Some interesting discussions will ensue regardless.
#USDT baby, although #Dogecoin is tempting pic.twitter.com/ag2cxlmVOK

— OnePumpMan (@CryptoChad_Andy) September 25, 2018
With all of the Dogecoin momentum in place right now, a solid uptick seems almost inevitable. Even if it doesn't materialize, the fact this "joke currency" can retain a stable value whereas Bitcoin and Ethereum cannot, speaks volumes as well. A very interesting period lies ahead for all currencies, and the Dogecoin price will remain of key interest to a lot of people.
Disclaimer: The above is for entertainment and education purposes only. This is not trading or investment advice. Please do your own research before purchasing any cryptocurrency.
Image(s): Shutterstock.com