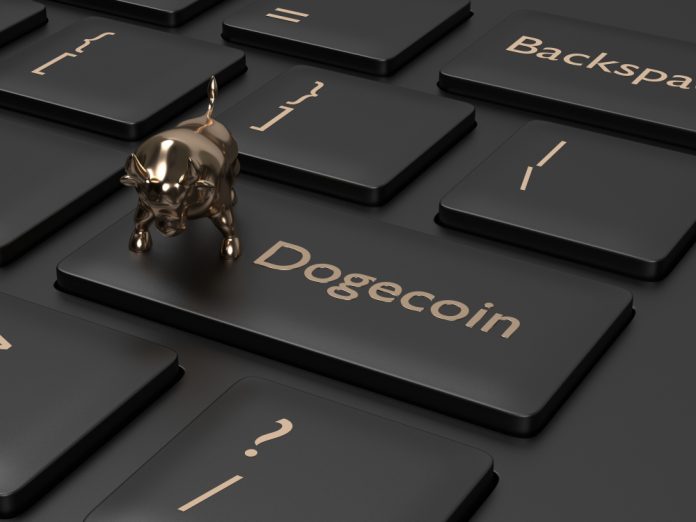 In the cryptocurrency world, Dogecoin has been a staple for many different reasons. It usually bucks overall market trends, which can work in its favor or huts its appeal altogether. At the same time, the current Dogecoin price is on the rise, and it seems the value of $0.002 will be retaken in the coming hours. There will be some tough DOGE/BTC resistance to contend with, though.
Dogecoin Price is Moving up Nicely
When it comes to looking at the current cryptocurrency momentum, it is evident none of the top markets are enjoying a positive spell. That is somewhat to be expected when Bitcoin starts slipping a bit. However, one currency successfully ignoring this overall trend is Dogecoin. Although it is the meme currency of the internet, the value of Dogecoin usually confirms there will be some further positive momentum accordingly.
Over the past few hours, the Dogecoin price has increased by nearly 4% in USD value and 4.4% in BTC value. Although one DOGE has not been valued at $0.002 today as of yet, it seems to be a matter of time until that effectively happens. In terms of DOGE/BTC, the 55 Satoshi level has come into play again. Making further progress in either aspect will pose a fair few challenges, but one never knows how these markets evolve.
It is evident the current market momentum is getting some Dogecoin holders excited first and foremost. P*ssy Pink is convinced this is a bullish Dogecoin trend which may remain in place for quite some time to come. However, there are also a lot of people who have been holding DOGE for some time now and may be looking to cash out. As such, the coming few hours will be crucial for this altcoin.
fuck yeah #DogeCoin on the fucking rise

— p*ssy pink (@laflaminghot) February 17, 2019
When looking at the current DOGE price chart, it seems the first key resistance level will be reached near 57 Satoshi. That level will seemingly cause a brief dip before fueling a push to up to 61 Satoshi. A very promising outlook first and foremost, although it is evident the current market momentum might not remain so positive for very long if Bitcoin's position were to worsen.
#DogeCoin зашевелился. Все индикаторы говорят о том, что сейчас цена движится к сильному уровню сопротивления 0,00000057 BTC. Если произойдет пробой и цена сможет удержаться, следующая цель 0,00000061BTC https://t.co/kqikzzxBBC pic.twitter.com/Mrtyr0FnSU

— Crypto👈👉Ya (@crypto_ya) February 17, 2019
Not a day goes by without a somewhat interesting Dogecoin meme showing up all of a sudden. Dustin Z has the community covered in this regard. It is a bit unclear what this meme is supposed to represent at this time, though, as a flying lawnmower is not necessarily related to any of the current market momentum. Even so, it is another funny meme the community will most certainly enjoy.
Thanks #dogecoin #doge#bitcoin #ethereum #Litecoin #dogecoin #blockchain #cryptocurrency pic.twitter.com/G9BnL6XaST

— Dustin Z 💡 (@Blockchainwins) February 17, 2019
When looking at the bigger picture, it is not the first time Dogecoin bucks the overall crypto market trend. That has been one of its strong suits, although one has to wonder how long it will take until Bitcoin drags even this market down with it in quick succession. Until that happens, however, it seems rather unlikely this momentum will turn around in a negative manner.
---
Disclaimer: This is not trading or investment advice. The above article is for entertainment and education purposes only. Please do your own research before purchasing or investing into any cryptocurrency.
Image(s): Shutterstock.com