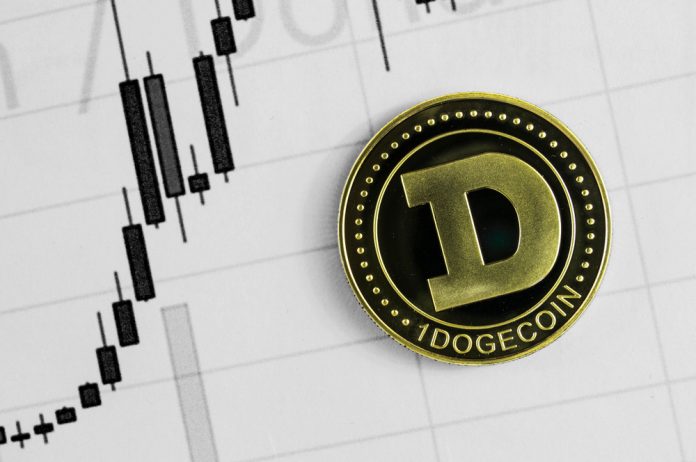 These interesting and trialing times for all cryptocurrencies are making their presence known. Whereas the top markets start to feel some bearish pressure, whereas the Dogecoin price is still going rather strong. Although its gains are minimal right now, the uptrend appears to be in place regardless. Reclaiming the $0.002 level suddenly becomes a reality once again.
Dogecoin Price is Moving up Again
When all of the top markets start to note minor losses on the hourly chart, one knows the bullish momentum may be coming to an end, for the time being. All five of the top markets are dealing with some minor bearish pressure all of a sudden. Further down the rankings, however, things are getting a lot more interesting. Most currencies are noting small gains to buck the overall bearish trend.
As far as the Dogecoin price is concerned, the current situation looks mildly promising. There is a small uptick in both USD and BTC value, with the value slowly making its way back to the $0.002 level. That in itself would be a colossal victory for this altcoin, primarily because it has suffered a fair bit of bearish pressure as of late. In terms of Bitcoin value, one DOGE is still worth 52 Satoshi, with no real improvements in sight.
On social media, there is some buzz where Dogecoin is concerned, It appears the meme currency of the internet can now be used to pay for goods at Almighty Boost. Although buying all natural male testosterone boosters may not necessarily be the major use case people are looking for, any new merchant accepting DOGE will be more than welcome.  Another feather in the cap of the altcoin.
Now Accepting @dogecoin !!

Almighty Boost All Natural Male Testosterone Booster – https://t.co/lnOi1zReuO#organic #bitcoin #crypto #doge #BTC #cryptocurrency #dogecoin @DogeDirectory @RedditDogecoin pic.twitter.com/xUjuwmaaAy

— Almighty Boost (@almighty_boost) February 12, 2019
Crypto Strange is looking at DOGE from a completely different perspective. This user is smitten by Dogecoin and considers it to be his favorite even after all this time. That in itself shows Dogecoin certainly has something to offer which most other altcoins do not at this time. Moreover, it also confirms the Dogecoin brand is still going strong after many years.
I've said it a few times and I'll say it a few more until the end of time. #dogecoin will always be my favorite.

— Crypto Strange (@cryptostrange) February 13, 2019
Every Dogecoin-related write-up needs a meme or funny GIF. Today is no different in this regard. Mike Hartnett shared an interesting GIF pertaining to Dogecoin. It also features a dog wearing a tie and glasses. Simple things in life are often the best, and this GIF will bring a smile to many faces. It is also a  somewhat correct representation of Dogecoin's price evolution.
The only crypto that matters. #Dogecoin pic.twitter.com/2Z7Sj9l3pZ

— Mike Hartnett (@NJShadow) February 13, 2019
All things considered, it appears to be a matter of time until DOGE hits the $0.002 mark once again. Whether or not that will get many people excited, is a different matter altogether. This currency has become very stable in recent months, which also means it sees no real uptrends to take note of. Even so, some stability is still valuable under the current market circumstances, primarily because the volatility is far from over at this point.
---
Disclaimer: This is not trading or investment advice. The above article is for entertainment and education purposes only. Please do your own research before purchasing or investing into any cryptocurrency.
Image(s): Shutterstock.com