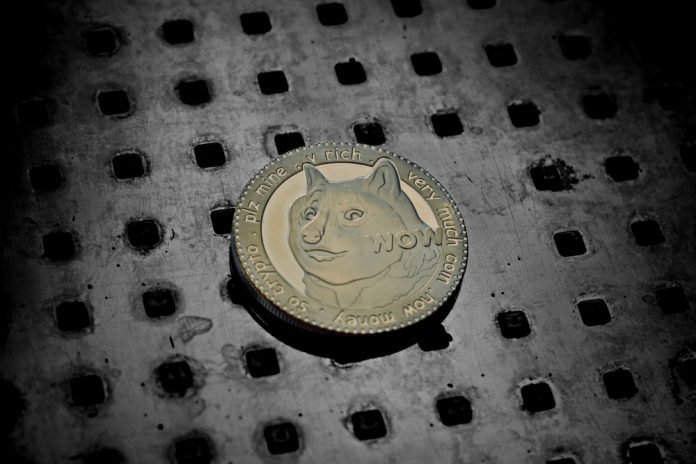 Even though things were looking relatively smooth for Dogecoin, its imminent uptrend has not materialized by any means. Similar to most other altcoins, DOGE is bleeding value in both USD and BTC. This trend should reverse course soon, as the altcoin is massively oversold according to some analysts.
Dogecoin Price Still Looks Promising
Even though it may not necessarily look like it, Dogecoin is still far better off than most people assume. The current net loss may not be too impressive to look at, but this altcoin has been one of the more resilient offerings in all of cryptocurrency. As such, it is not unlikely Dogecoin will be the first to signal a major price boost after this correction is over.
In the past 24 hours, the value of Dogecoin has dropped by 6% in USD value and 5.5% against Bitcoin. That latter part is somewhat worrisome, especially because Bitcoin's USD value is going down a slippery slope. For the time being, this trend may not necessarily reverse course, although there are some indicators which tell a different story.
Looking at social media activity pertaining to Dogecoin, there is still a strong focus on the value transacted over the network. This altcoin surpassed $1bn, ensuring it stays in second place behind Bitcoin itself. That is quite a telling sign, although these statistics are often overlooked by cryptocurrency enthusiasts for some reason.
#Dogecoin's "sent last 24hr" volume @ 1B USD, Bitcoin @ 5 billion USD. https://t.co/924UU0KSIt No one else is even close.

— mj (@silkmarketindex) November 8, 2018
For a more technical view on things, it seems Dogecoin has hit the "low" speculators have been looking for. If this support level holds – which it seems to be doing – there is a big change the value will spike to $0.0058 in the coming weeks. That would be a significant increase, although a drop to $0.0022 is not out of the question either.
$DOGE: 0.0032 target reached. This is a major support on the weekly. If it falls through, then next stop is 0.0022. If it climbs, then 0.0058.

There are several cryptos that show room for a very fast & significant spike coming up.#bitcoin $BTC #dogecoin #altcoin #ethereum pic.twitter.com/Pc7YHFlZ7S

— Linus Harbington (@harbington) November 8, 2018
MattisCrypto confirms Dogecoin appears to be well in the oversold territory at this stage. If that is indeed the case, there is a very good chance Dogecoin will rebound in the coming hours. As such, this rise to $0.0058 is not as difficult or unlikely as some may think. Making it come true is something else entirely, though.
I'm keeping my eyes on #dogecoin as its way oversold right now. Could get a nice rebound on it. $doge

— MattisCrypto (@Cryptoagogo) November 8, 2018
As is usually the case when cryptocurrency markets face some resistance, it remains pertinent to look at the bigger picture. In the case of Dogecoin, things look incredibly promising despite this most recent setback. While that is not necessarily something that will happen overnight, there is a very real chance the best has yet to come for Dogecoin in 2018.
---
Disclaimer: This is not trading or investment advice. The above article is for entertainment and education purposes only. Please do your own research before purchasing or investing into any cryptocurrency.
Image(s): Shutterstock.com