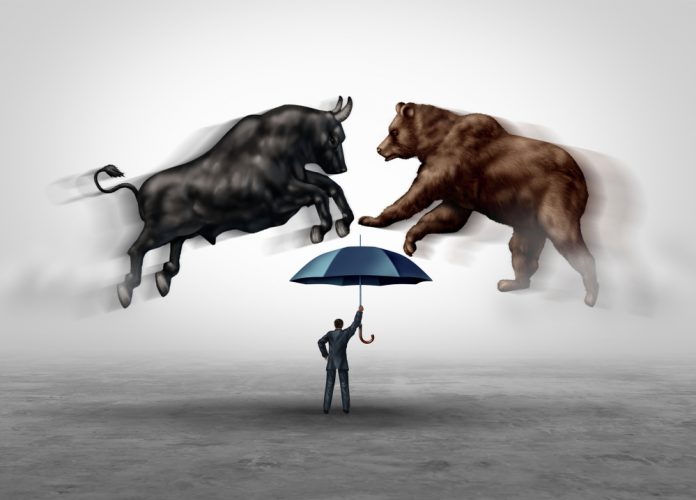 The past week has been rather interesting for Dogecoin community members. Not necessarily because a lot of things happened, but rather because of the Dogecoin price rising significantly. Although an out-of-hand April Fool's Joke is the main reason for the recent price gains, it seems all of that momentum has come to an end. It is one of the first top markets to show worrisome signs of a trend reversal.
Dogecoin Price Uptrend Collapses
For most cryptocurrency enthusiasts, Dogecoin is a bit of an unusual market. Its momentum often makes very little sense compare dot Bitcoin and other top markets. Moreover, there are plenty of people who feel this currency shouldn't even exist.  Even so, there is always some money to be made where DOGE is concerned, which allows this market to thrive under most circumstances. Today, however, the positive momentum has disappeared completely.
To put the current DOGE trend into perspective, there is a net 4.5% Dogecoin price loss. As such, one DOGE is now valued at $0.003297, which is still more than respectable. The bigger concern is how DOGE/BTC has lost 6.7% to drop to 64 Satoshi. Those who bought Dogecoin at 51 Satoshi won't mind this dip too much, yet those who chased the pump earlier in the week will not be too pleased with the way things are going, for rather obvious reasons.
On social media, Dogecoin is always an interesting topic to keep an eye on. Jan Hvizdak shares how the DOGE trading volume and price seems to evolve at specific times. When algos are working hard and the humans decide to not intervene too much, the momentum shifts drastically. For now, it seems the bots and algorithms are doing most of the trading once again, although this dip will also make a few human traders rather nervous.
volume & price of #dogecoin:
1st image – algos working
2nd image – human traders at work
3rd image – algos back at work, see latest trend for volume pic.twitter.com/bgB1CIGco1

— Jan Hvizdak (@realJanHvizdak) April 7, 2019
In slightly more positive news, it would appear Dogecoin has received a listing on the OOOBTC trading platform. While not a major exchange by any means, it can provide slightly more exposure and liquidity for Dogecoin, which can have an interesting impact on the price. In this day and age, one almost wonders why some exchanges still haven't listed DOGE, but there are quite a few such platforms out there.
Listing on OOOBTC on April 8 via /r/dogecoin https://t.co/l5iom98iaG hot 🔥 in #reddit #dogecoin #doge #crypto much wow!

— Domain Address Info (@DomainAddress4u) April 7, 2019
The main "culprit" of this downfall is how the Elon Musk joke has gotten out of hand and has now run its course as well. More specifically, the "big news" was how Elon Musk allegedly became the CEO of Dogecoin, even though that was clearly a joke first and foremost. Even so, plenty of people will have chased this price pump in the process and are now paying the price for their greed.
Elon Musk "Resigns" as Doge CEO. I feel (well not really) for all those who bought at the top of this pump #dogecoin #shitcoin …may that be a lesson, don't chase the green crypto dragon peepz pic.twitter.com/ep17Zefq2x

— Crypto7ay (@crypto7ay) April 7, 2019
One thing potentially working on Dogecoin's favor is how this market is a lot more resilient than people give it credit for these days. A dip like this, while not necessarily unexpected, is not something that will disrupt the recently established uptrend. If the losses continue to pile up, that story becomes significantly different. When normal trading resumes tomorrow, DOGE's value may look very different compared to its current levels.
---
Disclaimer: This is not trading or investment advice. The above article is for entertainment and education purposes only. Please do your own research before purchasing or investing into any cryptocurrency.
Image(s): Shutterstock.com