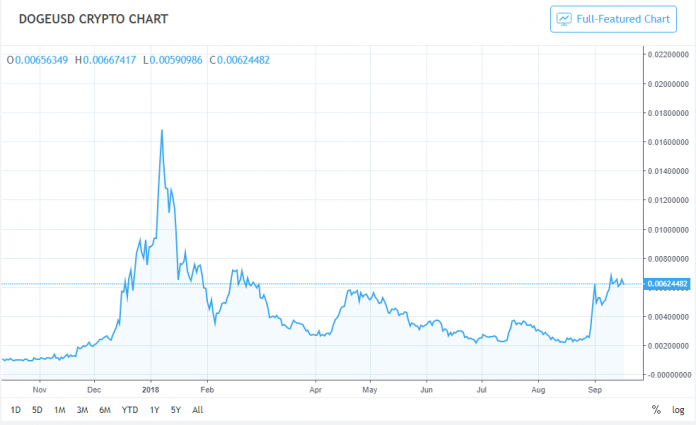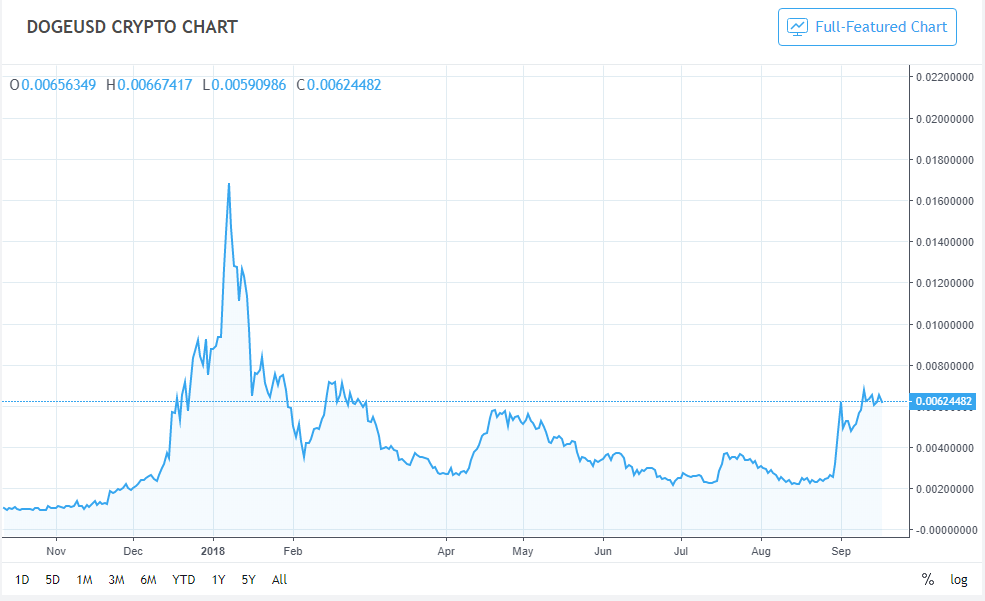 At press time, Dogecoin – the currency that began as a joke and represents Shiba Inus everywhere – is trading for about $0.0062. This is a good $0.0040 more than where it stood during our last price piece. For some reason, the currency appears to be doing better than most other altcoins and is rising through the ranks like nobody's business.
Now, it would seem Dogecoin is in line for some additional fame and glory thanks to South African entrepreneur Elon Musk. Largely known as the man behind Tesla, Musk has made a name for himself in the crypto space by praising the Ethereum scam bots on Twitter for how advanced they are. At the same time, Musk doesn't like the fact that anyone can simply impersonate him and potentially get their fingers on ether tokens from unsuspecting followers, and Musk is out to stop such "evil-doers" from getting the upper hand.
Musk is asking the creator of Dogecoin, Jackson Palmer from Australia, to assist him in creating a solution that would prevent such scam bots from doing further harm. Getting involved, Palmer has already built a script that is alleged to scatter scam bots, and he is now working with Twitter executives to see it implemented.
Palmer messaged Musk on Twitter, writing:
"If you DM me (your DMs aren't open), I'll send you the script. It's short, simple and you just run it with cron somewhere."
A few minutes later, Palmer updated his Twitter feed by reporting:
"Update: Elon has the script. We had a good chat on how [Twitter CEO] Jack and the Twitter team should definitely automate and fix this problem on their end, though."
Apparently, the scam bots are so common that Twitter recently began enforcing a new rule: if you change your name to Elon Musk, you are officially banned from the site. It's as simple as that. Scam bots have even discovered ways to show up inside major blockchains. Recently, over $200,000 was stolen from an EOS-based gambling site. Following the event, some users were discovered "phishing" unsuspecting users through EOS blockchain messages.
Scam bots on Twitter have been a serious problem for some time. One user, who goes by the name of Emin Gun Sirer, sent a message to CEO Jack Dorsey, asking:
"These scams are getting out of hand, @jack, @twitter. If you can't detect this kind of brazen scam, what hope do you have of improving your platform?"
Jack Dorsey offered the simple answer of, "We are on it" – virtually the same answer he gave to almost every other question while testifying before the House Committee.
Dogecoin Charts by TradingView
Image(s): Shutterstock.com