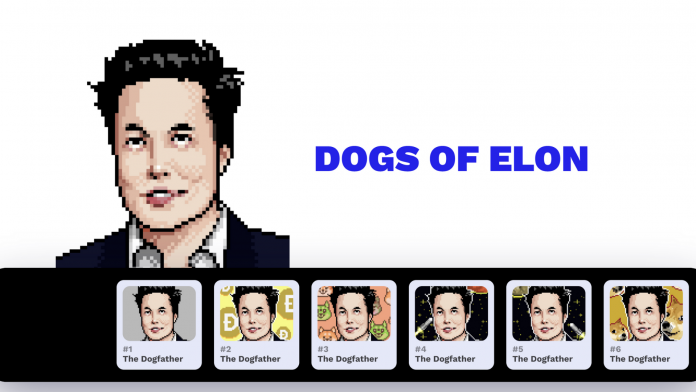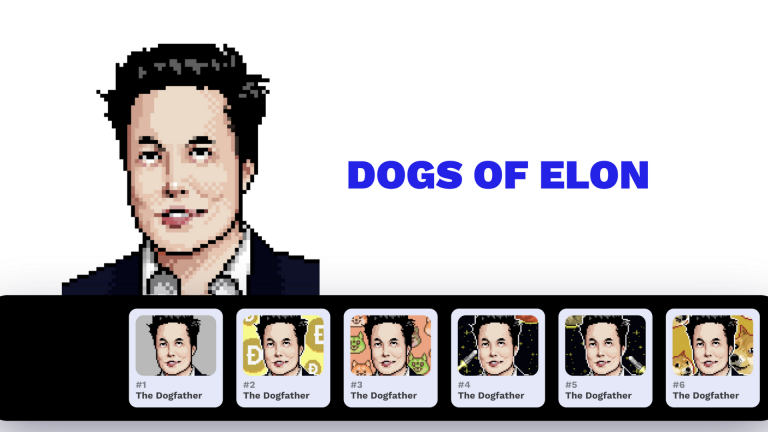 The non-fungible token (NFT) market continues to grow. There are speculations that the market will reach astronomical heights as this ensues. Since its exposure to the market, NFT aims to secure and store artistic ideas like drawings, music, and more. With that said, each NFT is unique — it can never be exchanged for anything else and it is also distinct on the blockchain.
Among the many emerging NFT projects is the NFT marketplace — Dogs of Elon. It is Inspired by both the DOGE (DOGE) and Shiba Inu (SHIB) coins. Dogs of Elon (DoE) made a historic debut with 10,000 unique arts and most of which have dog-inspired designs.
After more than a few months of preparation, it's time to announce our project. 🥳
MINT an NFT (Dogs Of Elon) & Join $ DOE Pre-sale! Our website is live!🚀

MINT NFT: 0.08 ETH $DOE Token Pre-sale price: 0.05 USDhttps://t.co/KJaD2dZo42#nft #shibainu #dogsofelon #doge #Bitcoin pic.twitter.com/Zuo3rcRthP

— Dogs Of Elon (@dogsofelon) October 19, 2021
Since the announcement of the launch of Dogs of Elon, it has already garnered the attention of the crypto community. Reasons could be because it acts as a tribute to Elon Musk or perhaps because of the dazzling designs of the NFTs it offers.
Nonetheless, the support of the crypto community has been evident and it's slowly achieving different milestones as early as now.
According to Dogs of Elon's official Twitter account, they are now listed on DappRadar and partnered with DEXToolsApp. More so, the team has just gotten their two smart contract audit with Certik; hence, its native token, $DOE is safe and secure. What's more, CoinMarketCap also collaborated with Dogs of Elon for an Airdrop event worth $50,000. Those who are interested in the airdrop can apply on November 1 on the CoinMarketCap page.
Furthermore, the team said that the launch date will be revealed to the public soon. They also reiterated that the participating addresses can only claim a maximum of 20 DOEs. Moreover, at the end of the pre-sale, the NFTs will be revealed along with their metadata. This gives everybody a chance to get something rare and cool.
Reports say that there is no potential hazardous code in the DOE contract. Thus, once the staking rewards are deposited in the pools, the ownership will be able to renounce that contract. This ensures that the rewards cannot be withdrawn or modified.
For now, the public can only anticipate what will happen next for Dogs of Elon. To know more about this project, please click here.