The Dogs of Elon presale has finally concluded with all the $DOE being sold out. The token went live on Uniswap and the price more than doubled since its original presale value.
Dogs of Elon Price
During the presale, investors could purchase 1 $DOE for the price of ~$0.06. The minimum purchase price was 300 $DOE and you needed Ethereum to buy it.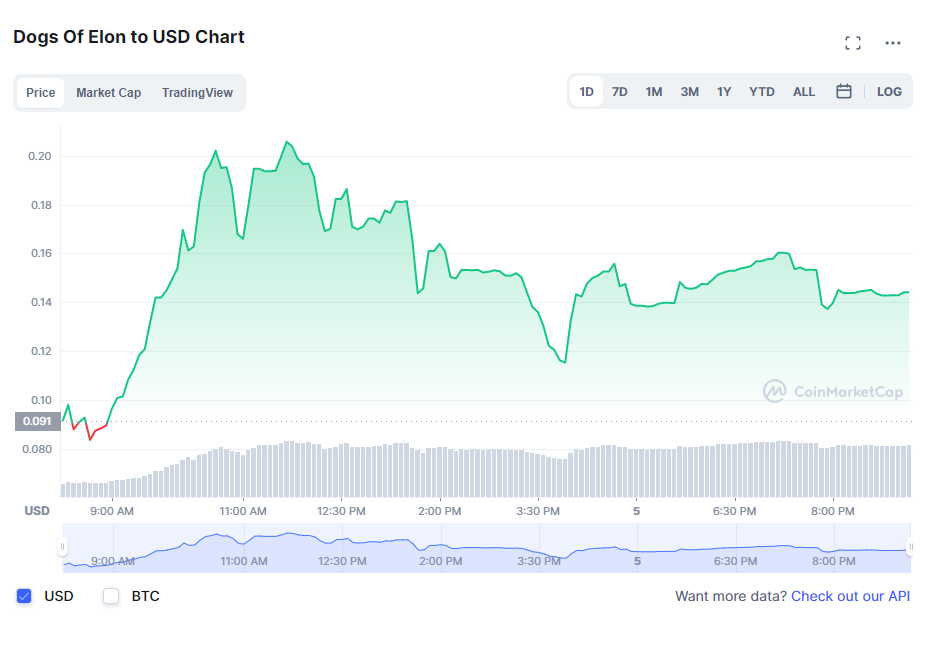 When $DOE went live on Uniswap right after the presale, the token price started off at $0.08. Shortly after it reached a high of $0.2, followed by a rebound at $0.12.
There is over $30M in trading volume for $DOE in the past 24 hours, most of which is coming from Uniswap. There's also an option to purchase $DOE via the 0x Protocol if you prefer not to use Uniswap.
$DOE came out on UniSwap, and already has a gain of over 100%.

Congratulations @dogsofelon team 🔥

Follow $DOE on #CoinMarketCap 😎👇https://t.co/i2fo2uAjqS

— CoinMarketCap (@CoinMarketCap) November 5, 2021
What Is Dogs of Elon?
$DOE is not just another meme ERC20 token. At its core, Dogs of Elon is an NFT collection featuring variations of everyone's favorite K-9 and Elon Musk. It's similar to CryptoPunks for those coming from the NFT world.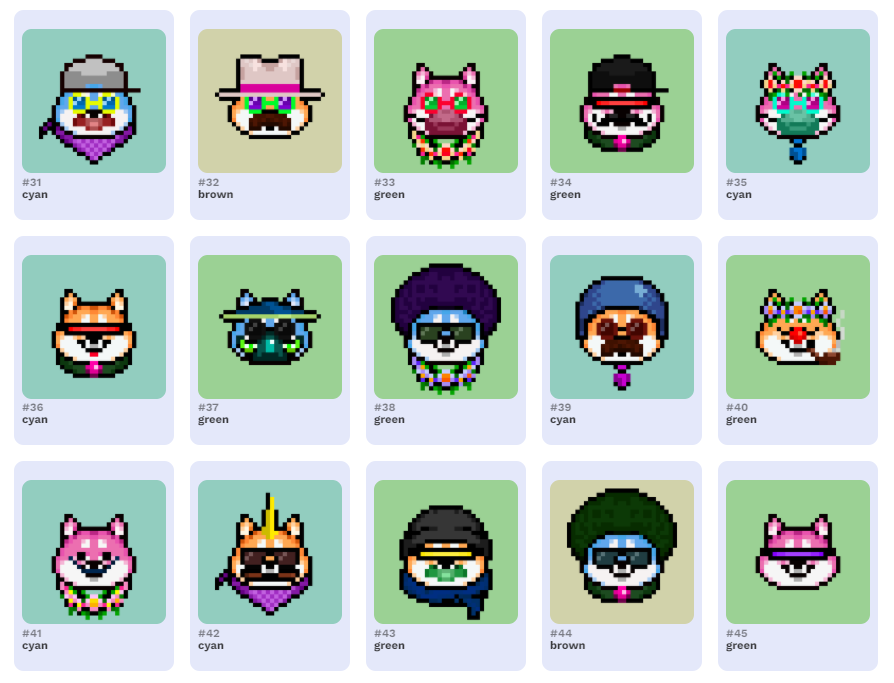 Dogs of Elon makes the perfect addition to anyone's meme coin portfolio and NFT collection.
To get your Dog of Elon make sure to check out their NFT collection on OpenSea.
Follow us on twitter @nulltxnews to stay up to date with the latest cryptocurrency news!
Originally Published on The VR Soldier