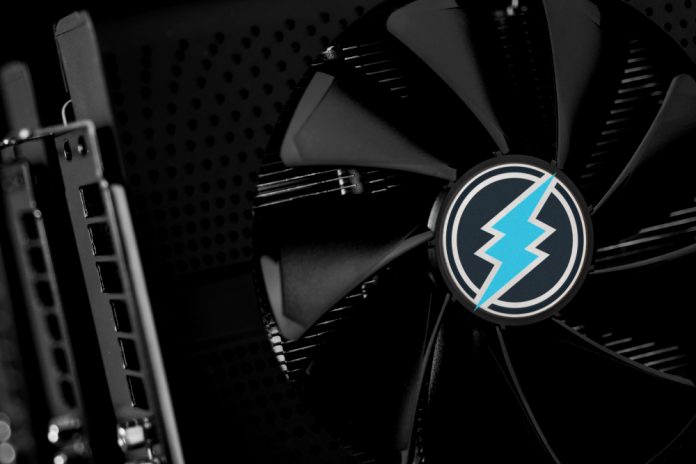 In the world of cryptocurrency, there will always be markets which struggle first and foremost. While Bitcoin is currently subjected to a bit of a bullish spell, the same won't always apply to alternative markets. When looking at the Electroneum price, it quickly becomes evident the recent losses have left a mark on this currency. Recovering them will be a tough challenge, albeit an important first step has been taken.
Electroneum Price Needs to get on the Mend
Quite a lot of people were surprised to see Electroneum continually lose value last week. Albeit the overall market conditions have not been the greatest by any means, most of the crypto markets held their own quite well. Electroneum was seemingly incapable of avoiding this downtrend, which is still in effect as of today. However, there currently is a minor gain across the board which can help turn the situation around and make something interesting happen.
To be more specific, the Electroneum price has risen by 1.3% in the past few hours. Because of this minor gain, one ETN is now valued at $0.005765. There is also a very small change in ETN/BTC, as a 0.39% gain will not get too many people expected. Sustaining the 140 Satoshi level will be a key challenge for this market moving forward, but it is not entirely impossible to do so as the day progresses. No real gains in ETN/BTC are to be expected at this time.
Mr. CryptoCZ is perhaps the biggest Electroneum bull in the world today. This enthusiast recently shared a key list of achievements earned by Electroneum throughout 2018. Considering how the mobile mining apps are now firing on all cylinders and the M1 smartphone seems to be in high demand, things are still looking up in early 2019. Keeping this momentum going will be crucial for this alternative market, although there is always plenty of work to be done.
#ETN #Electroneum & our 1st #achievements top #crypto #altcoin at the market playing the game with top big #brands like #amazon & top #telcom #operator #mvno #mvna bcs we are part of #gsma @gsma we have deals in #korea #HongKong #asean #africa #SouthAfrica #mexico #Philippines pic.twitter.com/EoD0p2TWVP

— Mr.CryptoCZ (@cechv2) April 1, 2019
There are a fair few community members who still expect mass adoption of ETN to occur. Soon thinks this altcoin is too good to be ignored, whereas Ziegler Toby expects mass adoption to still be multiple years away at this point. While there is plenty of momentum in favor of Electroneum as of right now, it remains to be seen how this situation evolves moving forward. The crypto industry is not out of the clutches of the bear market trend as of yet, thus anything can happen in the coming months.
Just wondering how many years it will take to the world to embrace #ETN

— Ziegler Toby (@Phergoph) April 1, 2019
One particular point of concern is shared by Stevie Haynes. This user confirms the ETN buy support has been eroded slowly in recent days and the buy orders are being stacked at much lower levels. This usually warrants a bearish trend to materialize fairly soon, although one never knows what the future will bring for an alternative market. It appears ETN will see a major market shift pretty soon, either for better or worse.
Bullish divergence on #etn

But slowly eating away at the support and buy orders being moved way below this. 🧐

Expect a big move north or south! Looks pretty bad at the moment for the HODLERS.👀@electroneum #crypto #kucoin #huobi #btc #blockchain #exchanges #bull #bear pic.twitter.com/WcmYmtwrjT

— Stevie Haynes (@thesteviehaynes) March 31, 2019
While the current signs do not indicate Electroneum will turn mega bullish in the near future, there is always a chance this may be the beginning of a prominent uptrend. Small gains are usually an indicator some market trend is brewing, although ETN has shown plenty of bearish signals in recent weeks. As long as Bitcoin remains in the green, there will not necessarily be any real problems for alternative markets like Electroneum, but carving out real gains will also be problematic.
---
Disclaimer: This is not trading or investment advice. The above article is for entertainment and education purposes only. Please do your own research before purchasing or investing into any cryptocurrency.
Image(s): Shutterstock.com