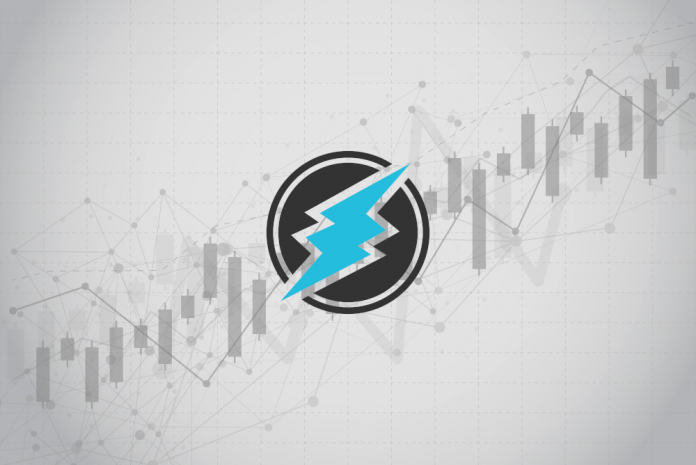 A lot of cryptocurrencies are slowly digging themselves out of a hole right now. While the top 20 currencies are doing so in anything but spectacular fashion, a lot of interesting things are happening beyond the top 20. Electroneum is looking for ways to recover some losses and return to the $0.02 level in the near future.
Electroneum Price is Moving up Again
It has not been a great week for most cryptocurrencies. Considering how all markets have taken a rather big dip courtesy of Bitcoin losing value, things may improve a lot sooner than originally anticipated. In the case of Electroneum, things are looking pretty good right now, as a small uptrend has been forming in the past few hours. Small gains can easily add up to big momentum for relatively low-cap altcoins.
Over the past 24 hours, the Electroneum price momentum has seemingly gained some momentum. More specifically, there is a 3.5% uptrend in the USD department and a near 4% gain over Bitcoin itself. If this trend continues and even intensifies a bit, there is a good chance the value per ETN will surpass $0.02 in rather quick succession.
Looking across social media, it seems there is some excitement regarding a new ETN exchange listing. Turkey's Sistemkoin is in the process of adding this altcoin to its platform, which further confirms this altcoin is in rather high demand. New exchange listings often lead to additional liquidity, which can be a pretty big deal for altcoins.
The impact of #SistemKoin 's #Electroneum listing! #Turkey https://t.co/Xqbvh2WtXe

— T-Rob (@Truthful_Rob) October 31, 2018
The bigger news this week comes in the form of Electroneum's push into eCommerce. The developers have hinted at such developments for quite some time now, which is rather promising. The new plugin for online vendors will support Magento, Woocommerce, and Magento. Supporting all of those platforms is a pretty big deal for this altcoin,
#Electroneum #Instant #Payment #Plug-In for Online #Vendors! #ETN $ETN #ETN242 check out this amazing video about our #woocomerce #etncommerce #magento #magento2 #plugins if you run a #shop #eshop and want to increase selling its #must have option 4 YOU! https://t.co/hMqesL2dav

— Mr.CryptoCZ (@cechv2) October 31, 2018
Community members will also be aware of the ongoing Electroneum Halloween contest. That particular event is coming to a close today, and interested parties can still earn up to $50 worth of ETN for their submissions. Events like these can bring some more positive attention to Electroneum moving forward.
Happy Halloween Everyone!

Remember, it's the last day of our Halloween competition, entries so far have been amazing! There are 20 prizes of $50 worth of ETN to be won.

Your creativity has blown us away, so keep them coming!

Enter on our fourm: https://t.co/B2T96Ci8WD pic.twitter.com/duUlLNhUkF

— electroneum (@electroneum) October 31, 2018
Based on the current market momentum, it appears the Electroneum price is in a good place right now. Surpassing $0.018 is the first hurdle to overcome on the way to returning to $0.02 again. Its current trading volume is relatively low first and foremost, although it is not necessarily something to be overly concerned about. Today is shaping up to be an interesting day for ETN price watchers.
Image(s): Shutterstock.com