It was another slow week for cryptocurrency markets and while most coins were trading sideways, today we are seeing some blood. All the cryptocurrencies in the top 10 are down a few percent, including EOS. Currently trading at $3.9, down from $4.1 earlier in the week. Let's take a look at any relevant EOS news that might have affected the market and see what the charts have in store for us.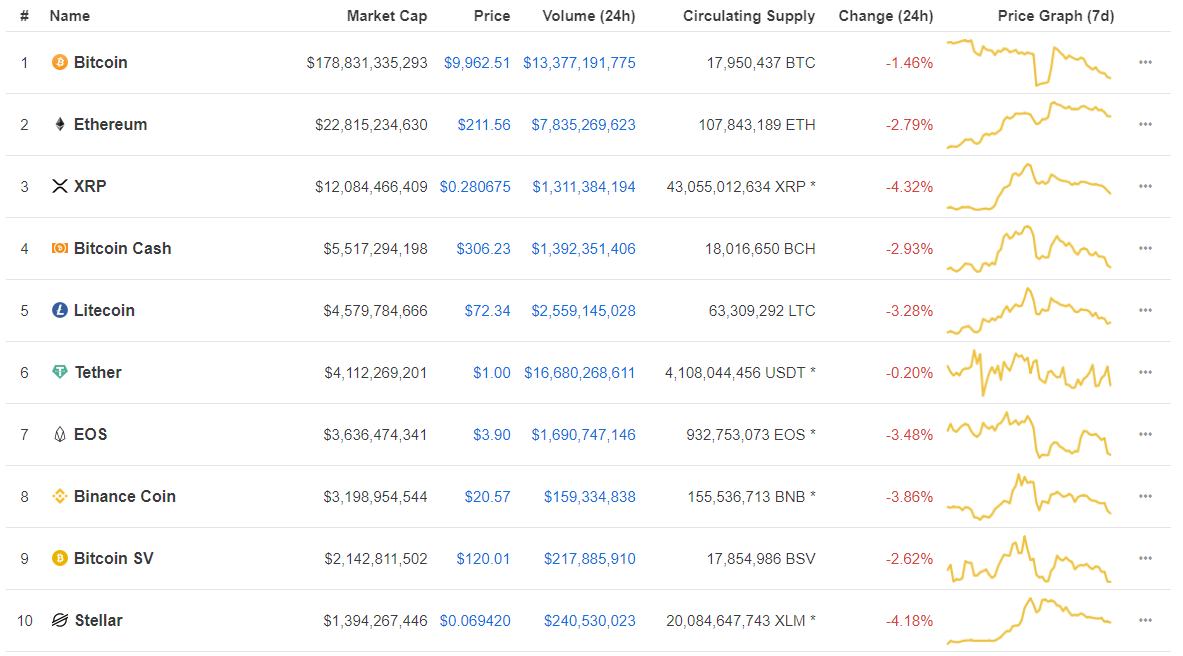 EOS News
Coindesk released quite a bearish article last week titled: Everyone's Worst Fears About EOS Are Proving True. The article investigated the community's concerns about EOS' centralization and how most of the block producers are located in China. As a result, EOS is at risk for state intervention which can put the whole cryptocurrency in jeopardy.
Moreover, the article mentioned how many community members aren't happy with the current state of dApps on EOS and how they aren't attracting enough users.
I have been playing around with EOS and Ethereum dApps for quite some time now and from personal experience Ethereum does have more complex and interesting dApps. However, the caveat here is that Ethereum is currently struggling with network congestion, which means many times most of the dApps running on ETH can be rendered unusable. As such, I personally prefer EOS dApps because there isn't any network lag and transactions cost much less.
If the EOS community can develop dApps on the same level that Ethereum has, that will surely propel EOS and its price. With the new network upgrade coming up on September 23rd, it will provide some awesome features to EOS developers such as letting dApps pay users for their computing power. That could open up the doors for some awesome dApps that can bring more users to the EOS ecosystem.
EOS Price Analysis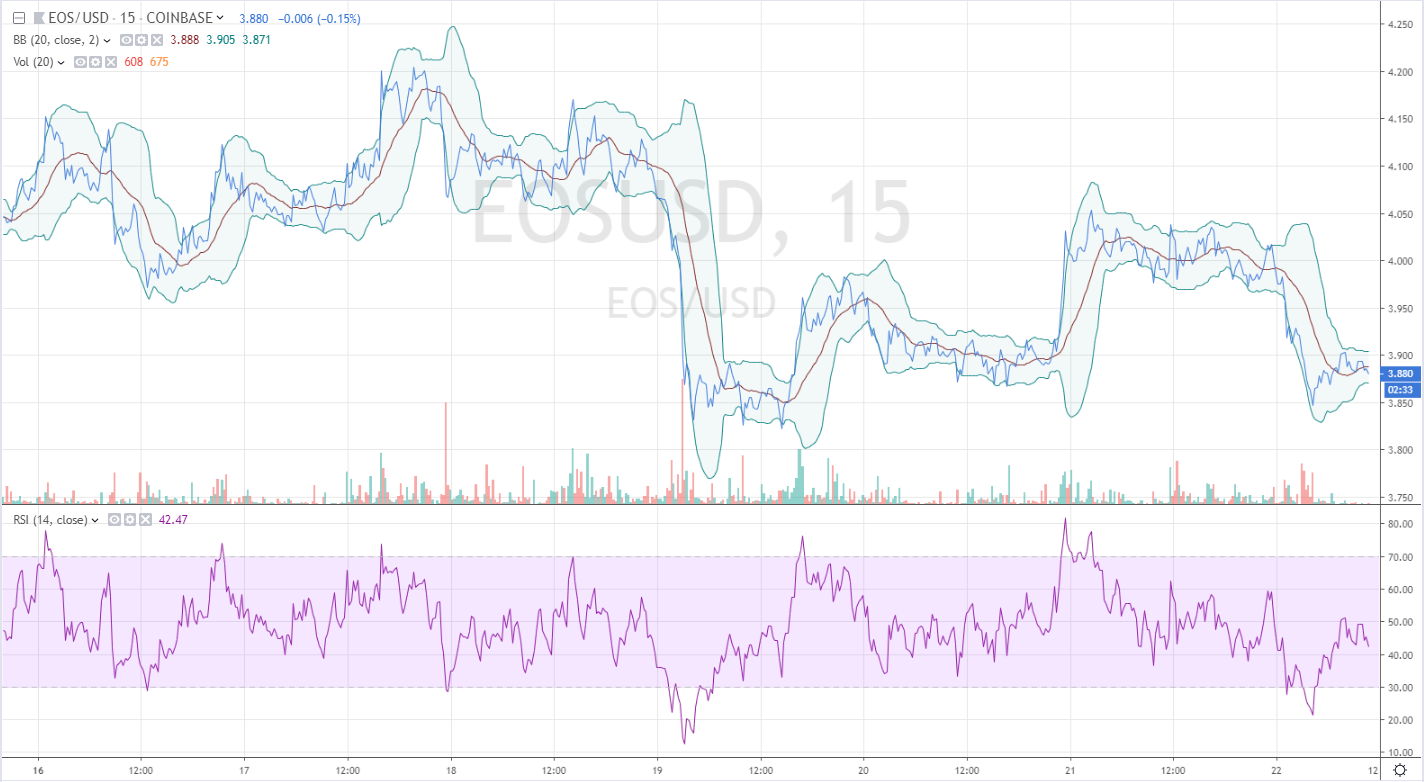 Relative Strength Index: The RSI is currently at a healthy 41 points. This means that the market will most likely continue to trade sideways for the next few hours.
Bollinger Bands: The price is also within the bollinger bands range, meaning it will most likely stay at the same level. Moreover, the price is right on the line with the MA, further reinforcing the signal of an upcoming sideways market.
Volume: At the time of writing, the volume for EOS is nearly nonexistent. This means the market doesn't have much power to slide upwards or downwards anytime soon. This isn't surprising as it's the weekend and volume usually drops during this time.
EOS Price Prediction
The RSI, Bollinger Bands, and Volume are all signalling a sideways market. While we didn't have much positive news about EOS recently, it doesn't seem like the market is exhibiting too much bearish pressure. As such, my prediction is that EOS will continue bouncing between the $3.8 and $4 levels for the next day.
---
Disclaimer: This is not trading or investment advice. The above article is for entertainment and education purposes only. Please do your own research before purchasing or investing into any cryptocurrency or digital currency.