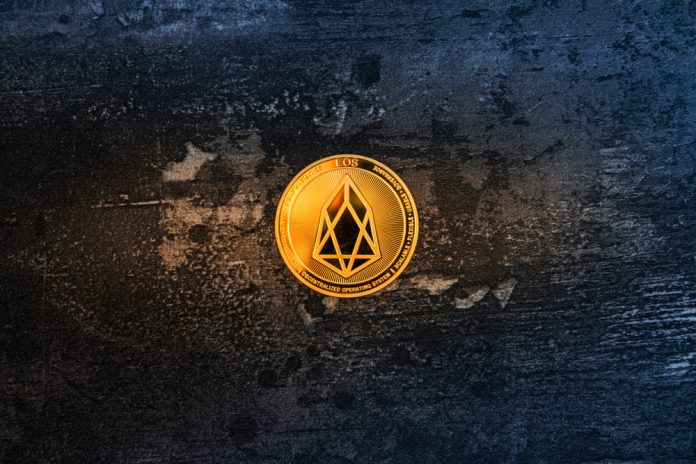 It would appear as if EOS has not made too many headlines over the past few weeks. Despite its strong ecosystem and overtaking Bitcoin Cash in market cap, not much else is happening right now. On the EOS price front, some minor gains can be noted over the past few hours, which is rather positive.  Sustaining all of these gains might prove troublesome, considering how the overall bearish pressure is still in place today.
EOS Price Shows Minor Bullish Signs
It is always worthwhile to keep an eye on altcoins and tokens when Bitcoin goes through a very rough period. Unfortunately for cryptocurrency enthusiasts, this negative Bitcoin price pressure has been in place for multiple months now. It wouldn't appear as if a major trend reversal should be expected in the near- term either, which is even more troublesome. Thankfully, it would appear some markets have shown signs of reversing course, regardless of what Bitcoin is up to these days.
As far as the EOS price is concerned, the current situation looks mildly promising. A minor 1.6% gain has been noted in both USD and BTC value alike. Because of these minor gains, the value per EOS has risen to $2.36 again, or 69,331 Satoshi. Both levels could very well act as stable support moving forward, although that will primarily depend on what Bitcoin brings to the table in the coming hours and days.
The big news pertaining to EOS is how there is a new version of REX being released. Some community members have been looking forward to this development, as it introduces various security fixes. One of its new features offers a "savings" solution which lets users opt-in to unstaking. An interesting approach to improving upon the overall security of this platform, yet one that seems well-appreciated by the EOS community at this time.
New REX version released by B1 today. We have commenced our review & analysis. Along with security fixes, new addition "REX savings" introduces an opt-in unstaking type feature for security. More details to follow after tests. https://t.co/fODMvoWdvy https://t.co/ICUy6Hr2hA

— EOS Authority (@EOSauthority) February 7, 2019
It is also important to take note of what is going on behind the scenes of any cryptocurrency project. The growing number of developers showing an interest in EOS has been well documented in recent months. Although it remains to be seen how that will affect mass adoption in the long run, it seems to disrupt the possibility of a hostile takeover of EOS. That in itself is a positive development, as such "attacks" aren't as uncommon as one may think.
Yes, but all of the smart developers are building on the chain with the most users (the #EOS mainnet) because it gives them a higher chance of reaching mass adoption. More active users = bigger initial customer base.

— Rob Finch (@finchify) February 7, 2019
One of the more popular applications on the EOS blockchain these days pertains to gambling. Trust Dice claims they have been very successful in the past few months and distributed over 30,000 EOS in the process. It is also a platform which seemingly provides high returns on investment, although it is advised users conduct their own research prior to experimenting with these dApps.
Since the launch of our #payout system, more than 30 k EOS has been distributed.🚀🚀 And Trust Dice is one of the dapps with highest returns on investment 😍 Stake more TXT to win more #EOS 💹 pic.twitter.com/zJaGIH76It

— Trust Dice (@Trust_Dice) February 7, 2019
Although all of the signs point toward a bright future for EOS in the coming hours, the bearish momentum should not be ignored whatsoever. As long as Bitcoin remains down or at least on unstable legs, one has to wonder what the future will hold for all of the top markets. With this solid trading volume in place, there is a good chance the EOS value will remain in the green for most of the day.
---
Disclaimer: This is not trading or investment advice. The above article is for entertainment and education purposes only. Please do your own research before purchasing or investing into any cryptocurrency.
Image(s): Shutterstock.com