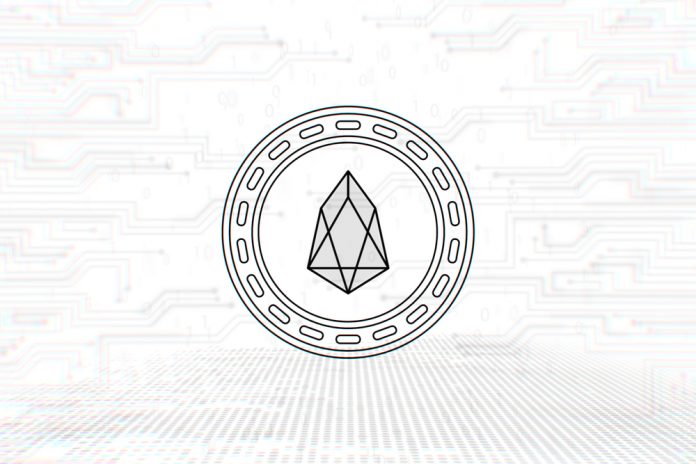 It has been a rather rough month of December for EOS. Although all currencies and assets lost tremendous value, EOS, in particular, suffered significant losses. It was not uncommon for the altcoin to drop by over 10% in a single day, whereas the market average was 5% or less. Things are not slowly picking up again, as the EOS price is well underway to hit $2 in the coming hours.
EOS Price Reversal Looks Promising
Every time a cryptocurrency or digital asset market rebound becomes apparent, one has to wonder how long the momentum will last this time around. This is especially true for altcoins, as they need Bitcoin's momentum first and foremost. EOS Has not been an exception in this regard, and it seems unlikely that scenario will change in the near future.
Over the past 24 hours, there has been an interesting EOS price increase. Thanks to an 8% rise in the EOS/BTC value, the altcojn now sits at $1.95 again. That represents a net 14% increase in USD value in just a few hours. Compared to the steep drop-offs in the past few weeks, such a massive reversal shouldn't come as a big surprise either.
It would appear tension on Twitter is rising where the EOS-related discussions are concerned. In fact, there is a genuine dispute between supporters of EOS and Tron right now. Both ecosystems take very different approaches and aren't even rivals to one another. Even so, people will gladly try to tell everyone else why one is better than the other.
OK forget my opinion look at facts: 45 million transactions #EOS ( free transactions) VS 1.5 million transactions for Tron..( not free transactions)

— leo perez (@Bavaro11) December 9, 2018
This "dispute" is also spilling over into a few other discussions between TRX and EOs supporters. Tarquin points out how TRX certainly has a real use and is destined to overtake both ES and Ethereum in terms of utility. That would certainly be something to behold, although one has to wonder whether or not all of these projects will succeed in the first place.
No real utility because it's not a token. It is a world of it's own. #trxcommunity is stronger smarter and has the leader @justinsuntron that will make #TRX take over #eth and #EOS if you are #hodling #xrp over #tron don't cry when u lose out of 5,000 XS return. @Tronfoundation

— Tarquin Token Tarq Tronstronics (@TronsTronics) December 9, 2018
To put things in a different spotlight, it would appear EOS is one of the more active topics of discussion on Telegram. It joins a pretty impressive list which includes Bitcoin, Ethereum, Binance Coin, and Vechain. Surprisingly, EOS does not score that well in the "sentiment" rankings, albeit that is not necessarily a big surprise either.
Today top 5 cryptocurrency discussed most on Telegram are 1.#BTC 2.#EOS 3.#ETH 4.#BNB 5.#VET
Coins with highest sentiment index (higher score = more positive) are 1.#AE 2.#CS 3.#DASH 4.#BNB 5.#MFT
See more data: https://t.co/LnW93z47MV

— Huobi Research (@Huobi_Research) December 9, 2018
As has been rather apparent, a Bitcoin price dip can be quite problematic for the EOS value as well. This problem is not unique to EOS by any means, although its rather big trading volume should be sufficient to keep the momentum going for some time to come. At the same time, markets can turn around in very quick succession, and tomorrow may be very different from today.
---
Disclaimer: This is not trading or investment advice. The above article is for entertainment and education purposes only. Please do your own research before purchasing or investing into any cryptocurrency.
Image(s): Shutterstock.com