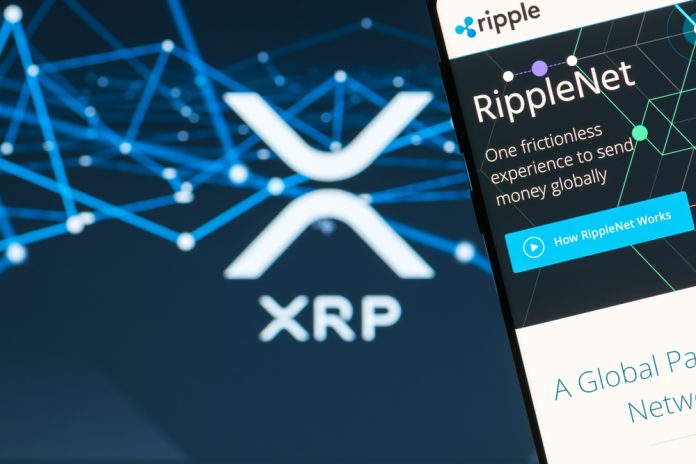 It has been brewing for some time now, but there is some positive momentum in the XRP price department. Whereas this asset was dipping below $0.3 just a few days ago, it is seemingly recovering some of those losses in quick succession. There is still a net loss in BTC value which will cause some problems in the short term.
XRP Price Goes Green and Red
It is evident all cryptocurrencies and digital assets will struggle for sustainable momentum for the time being As long as Bitcoin will not head in either direction for more than a few hours, the rest of the market will follow a similar pattern first and foremost. XRP Will not be any different in this regard, although it is noting some positive momentum over the past few hours.
To put this in perspective, there has been a 4% uptrend in USD value, bringing XRP back to the $0.31 level. On the other hand, there is a 2.2% decline in Bitcoin value, which means the 9.000 Satoshi level is well out of reach at this time. In theory, this should not cause any problems, but there will be some traders on edge because of this most recent price slip.
As is always the case when it comes to XRP, some positive developments can be noted. The past few months have been very promising in this regard, as multiple companies are exploring with technology which involves the use of this digital asset. That doesn't necessarily result in a higher XRP price, but the momentum is definitely promising.
*#XRP Ecosystem Update*

Additions since October 14:

–#xPring funds @securitize_io
–@kava_labs brings @Interledger to @cosmos
–@Mojaloop launches Mowali
–@Solstice_Info – Aurora ILSP
–@EnterBillions
–@sendfriendinc – #xRapid
–@Bitstamp – xRapid
–@inside_r3 – Corda Settler pic.twitter.com/vgyl75ndiM

— XRP Research Center (@XrpCenter) December 9, 2018
It would also see a lot of people are only now finding out William Shatner is involved in cryptocurrencies and digital assets. He is even one of the people keeping an eye on both Ripple and XRP alike, which is getting a lot of attention right now. Unlike other "celebrity endorsements", this is not a promotional campaign funded by Ripple, by the look of things.
Now @WilliamShatner is not only my childhood hero but also my "adulthood" hero! 🖖🏻 #XRP https://t.co/fVPxDjDeXP

— Discord (@DiscordinCrypto) December 9, 2018
For those who seek an XRP-based arbitrage opportunity, using two of the world's biggest exchanges can yield some positive results. The value per XRP on Binance and Bitfinex is very different from one another. Although this close is destined to close pretty quickly, traders may want to take advantage of this gap as long as the opportunity remains in place.
There is a huge price difference in #XRP listed on @binance & @bitfinex, Why is that? pic.twitter.com/yqOa1RA6x2

— Jayram Varma (@JayramVarma) December 9, 2018
Despite the net loss in Bitcoin value, it would appear the XRP price will remain in the green for a while. At this time, the hourly chart doesn't look too promising for any currency, token, or asset, which may indicate some pre-bearish momentum is shaping up already. Tomorrow will be the real test to see if these gains can remain in place, yet it seems highly unlikely that will be the case.
---
Disclaimer: This is not trading or investment advice. The above article is for entertainment and education purposes only. Please do your own research before purchasing or investing into any cryptocurrency.
Image(s): Shutterstock.com