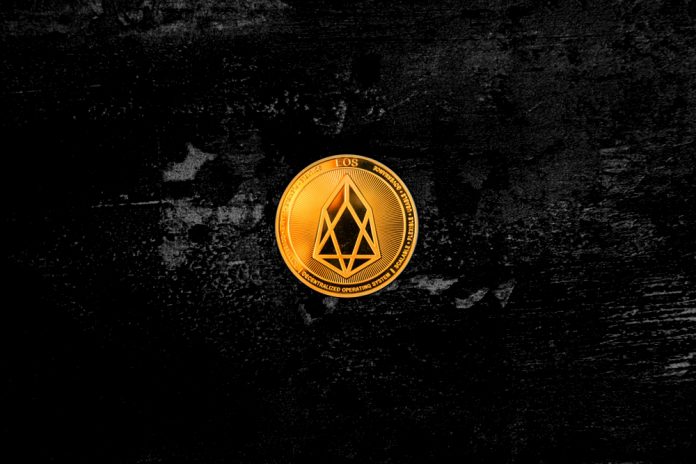 Most crypto enthusiasts try to stay abreast of the crypto market so as to make informed decisions as regards any asset(s) they want to invest in. This has led to most people checking out the likely digital assets that have the potential to increase considerably in price in the near future. 
EOS happens to be one of these assets and it's imperative we check out its profitability and potential, but first, we need to get a brief detail about the EOS project. 
What is EOS?
EOS is surprisingly a blockchain and cryptocurrency all at once. The EOS decentralized platform is extensively used by lots of developers to create decentralized apps, also known as dapps. For them to make use of the EOS blockchain, they need to make use of the EOS coins. 
So far, the firm has shown huge potential for the products it offers and it has attracted investments from all quarters and has created a new buzz in the crypto community. The major reasons behind the sudden interest in EOS is due to the platform's capacity to process 50,000 transactions/second.
History of EOS
The EOS coin was created by Daniel Larimer in 2017, and he's previously worked on projects like Steem and Bitshares. In contrast to most digital currencies, its token distribution and ICO lasted for just one year. EOS is quite different from other blockchain-based platforms in several ways some of which are;
– It's processing speed, which is estimated to be about 50,000 operations in one second.
– Secondly, EOS can't be mined but it can be bought with its supply capped at a billion coins. 
Bitcoin, Its biggest rival has a processing speed that is lesser than that of EOS. A major issue bugging BTC is the fact that it's not suitable for the development of several decentralized applications that are springing up daily. 
In addition, EOS is better than Ethereum when it comes to processing speed and it gives its users the tools to create top-notch apps. For these reasons, the future of EOS is bright and it's just a matter of time before it achieves a market cap like that of BTC.
EOS Price Prediction for 2019
The development of the EOS coin in the future is determined by several factors including future upgrades of the decentralized platform along with highly volatile market sentiment as regards the coin which determines the prevailing price of EOS. One thing that's certain is that EOS is one project that has a lot of potentials and it has the capacity to match up with bigwigs like NEO and Ethereum. 
According to Daniel Larimer, the company's founder, EOS offers governance and brand new scalability which make many decentralized apps move seamlessly to the platform. Some professionals are confident about the coin's price in 2019 while others believe that the coins trend for the year would be bearish.
Just like the entire cryptocurrency market trend last year, EOS saw a considerable rise in price before falling abruptly later in the year. The fall was about a 71% decrease when compared to the price of the coin in January of 2015. In January, the coin jumped from $9 to $21 in April where it peaked before falling to a palpable $2. 
In spite of these fluctuations, the EOS coin ranks 3rd when all the major coins are classified in terms of market cap. Currently, the current price of EOS is $4.24.
One writer from Steemit gives price prediction for EOS and it believes the coin will do well in 2019. He believes the coin has the possibility of getting to $70 or beyond in 2019 should the market be favorable. Or else, it will not go beyond $20. 
For EOS to moon, it's hinged on two key factors and they are they likely changes in the regulation of the cryptocurrency market, Whether the coin will moon is determined by two main factors which are possible changes in the regulation of the crypto market or a substantial capital inflow from the United States and China including imminent upgrades of the EOS platform which can draw a larger audience and increase the price as expected. 
Where to manage EOS?
At Coincola OTC Cryptocurrency trading platform, you can exchange your EOS coins and several other cryptos in a decentralized way. CoinCola has a ton of features that make it stand out from several other exchanges which is what any EOS buyer needs. All data are stored and encrypted and cannot be tampered with even by Coincola staff themselves, so your data and assets are basically in your hands.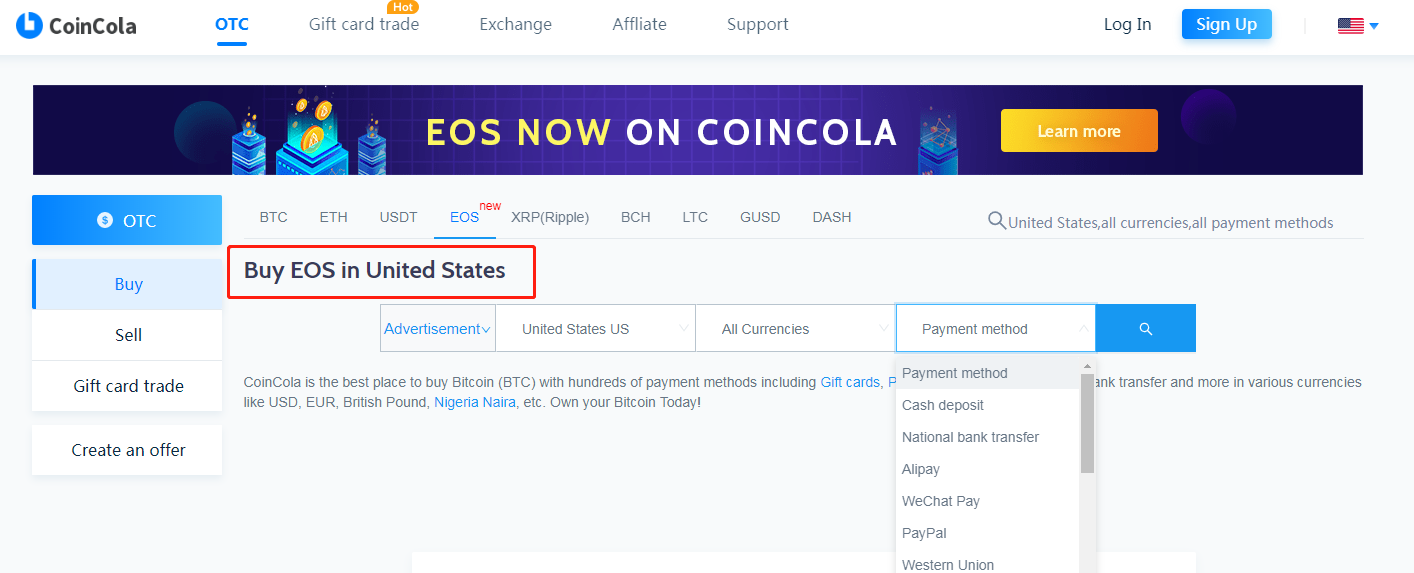 You can select from the several crypto coins supported by the Coincola wallet and CoinCola offers flexibility when it comes to buying crypto with fiat as they support several currencies like the US dollar, Pounds, Euro, Naira and several other currencies.  You can even exchange gift cards like the iTunes gift card or Amazon gift card for EOS. CoinCola also has a peer to peer exchange that provides users with the best available rates for several cryptos.
Should a user need assistance or help, CoinCola has one of the best customer services and they're available 24/7 to help with whatever problem user's encounter. The best part is that they have a detailed body of knowledge with several articles that can help the user without having to seek external help. 

Buy EOS on CoinCola Today!
Disclosure: This is a sponsored article
Image(s): Shutterstock.com