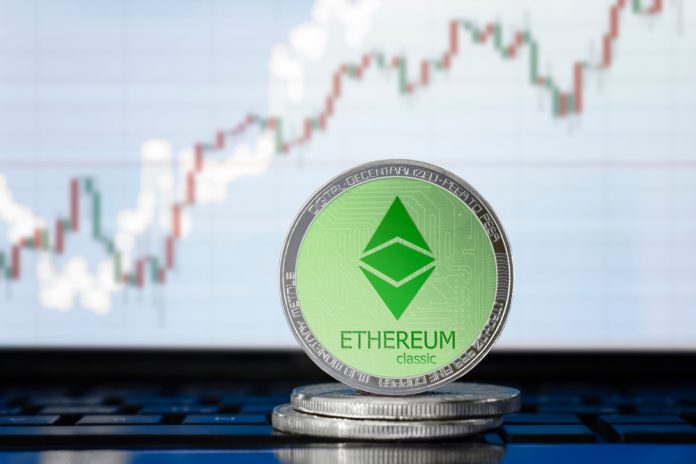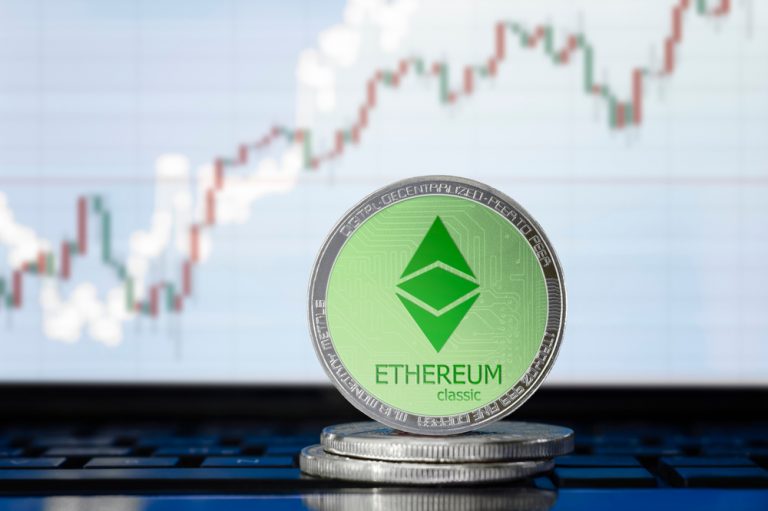 As is usually the case when the weekend looms around the corner, cryptocurrency markets tend to do surprising things. This time around, there are some pleasant surprises to take into account. The Ethereum Classic price is an intriguing example of how quickly things can turn around in this industry.
Ethereum Classic Price Enjoys a Positive Spell
Cryptocurrencies are a very unique creature in the financial world. Their volatility is notorious, but so are the overall unusual market swings. In the case of the Ethereum Classic price, it is evident the positive momentum has materialized out of the blue. As such, it can also disappear in the blink of an eye. Whether or not that will be the case, remains to be determined.
Over the past 24 hours, there has been a relatively strong Ethereum Classic price increase. Although this altcoin has seen upticks of 5% and more on a regular basis, those developments usually do not last very long. It's possible things will be different this time around, which would mean the ETC price will remain above $18 for at least another day. That in itself would be a surprising development.
As is to be expected when there is an Ethereum Classic price increase, the ETC/BTC ratio is also undergoing some changes. In this particular case, the momentum shifted in favor of the altcoin thanks to a 7.17% gain. Considering how Bitcoin is only now recovering some of its lost value, it will be interesting to see how ETC will evolve in this regard.
Due to the increased overall cryptocurrency trading, Ethereum Classic notes a healthy spike in trades as well. As is usually the case when this altcoin pumps, the volume spikes to nearly half a billion. If the pump runs out of steam, that volume will return to its normal level of $50m or less. Keeping on an eye on these figures is more than worth it at this stage.
Surprisingly, BitForex is leading the charge in terms of ETC trading volume. During previous Ethereum Classic price pumps, the volume would usually originate from a South Korean exchange. There is no such platform in the top eight, which takes a lot of people by surprise. OKEx still has two pairs in the top three, whereas Binance and Bitfinex both contribute one market to the top five.
This upcoming weekend will be very interesting for all cryptocurrency markets. If the Ethereum Classic price momentum remains in place, the altcoin might finally surpass $20 again for a brief while. That will heavily depend on how the Bitcoin price evolves over the weekend, which is always difficult to predict. So far, the momentum looks semi-bullish, which is rather promising.
Image(s): Shutterstock.com