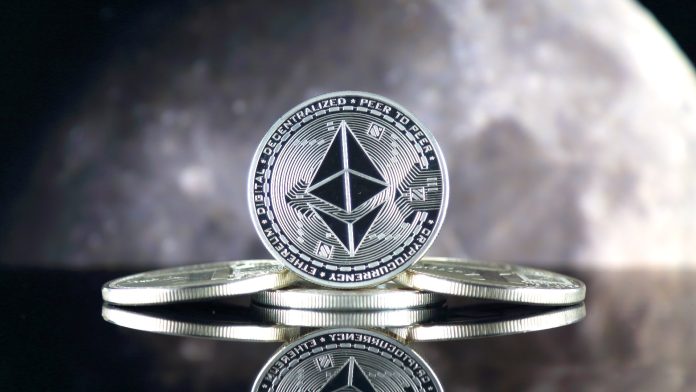 The bearish momentum this week has subsided this Wednesday as cryptocurrency markets are starting to recover. Bitcoin is holding the $21k support level relatively well, up 2% in the past 24 hours. Meanwhile, Ethereum is up over 7% today, as the second-largest digital asset is attempting to reach the $1,500 range to establish newfound support at that level.
Key Points:
Ethereum outperforms Bitcoin in curbing bearish correction and in 24-hour price growth.
ETH's "merge trade" continues to fuel the market.
Declining trading volume suggests uncertainty in the market.
Upcoming Fed interest rate hike could spell trouble for Bitcoin and Ethereum.
ETH is likely to drop to the $1,200 range and trade sideways before attempting to establish momentum for another bull run.
Ethereum Continues to Outperform Bitcoin
While the seven-day price action for Bitcoin and Ethereum remains bearish, ETH continues to outperform Bitcoin in managing the bearish market correction and showing substantial price growth today.
Ethereum's "merge trade" continues to support the market and provide the necessary bullish momentum and increase in trade volume to enable Ethereum's price to outperform Bitcoin. Traders are anticipating Ethereum's network upgrade from a proof-of-work to a proof-of-stake consensus model come September, which will also increase the number of transactions per second (TPS) ETH's network will be able to handle.
Last week's EthCC conference was another significant event contributing to the hype and the excellent performance surrounding ETH. Luckily, NFT Expoverse is scheduled for this weekend, a major NFT event likely to contribute to additional bullish momentum for crypto assets which a strong NFT community like Ethereum and Solana.
Ethereum Price Prediction
Ethereum surprised traders today as the cryptocurrency saw a sharp rebound after dipping to a low of $1,300. In yesterday's Ethereum price analysis, we predicted that ETHUSD would likely drop to the $1,200 range before attempting a rebound.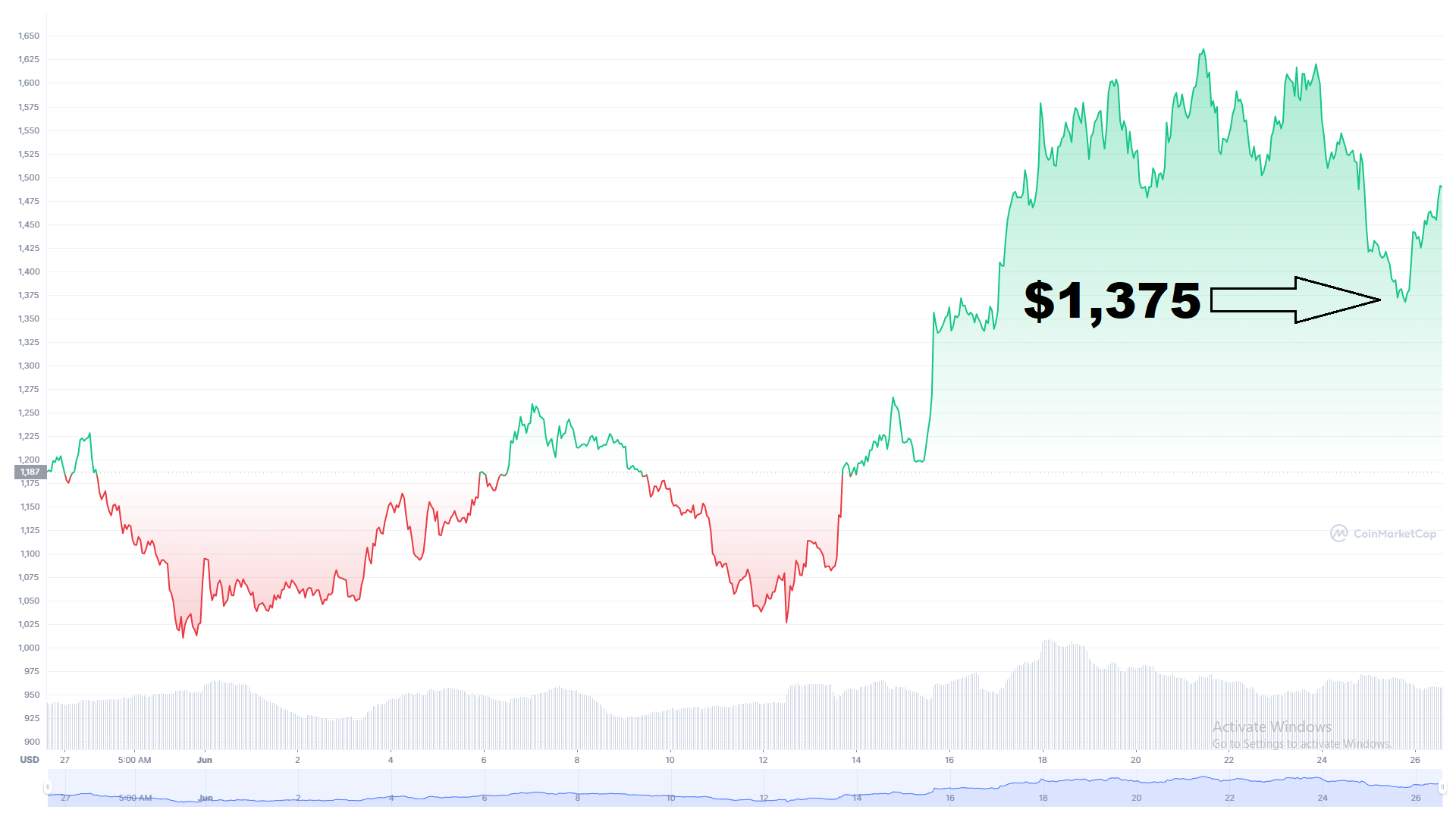 It seems the rebound occurred at the $1,300 level instead, 10% higher than our prediction last night.
Despite the sharp rebound, Ethereum is still not out of the woods. The global crypto market cap remains below the $1 trillion range, which means the bears are still on the playing field.
Moreover, with the Fed scheduled for a historic interest-rate hike today, markets may falter and show a bearish correction by the end of the day.
Another sign of market uncertainty is the declining 24-hour trading volume for Ethereum, currently at $17.3 billion, down 13.5% in the past 24 hours. A declining trading volume is not necessarily a bearish sign, but it confirms the uncertainty of the current price action.
For today's Ethereum price prediction, we hold to yesterday's analysis that Ethereum is likely to test support at the $1,300 level, trading near the $1,200 range for the rest of the week until a bullish upside during the weekend. The NFT Expoverse conference should provide ETHUSD with an increase in trading volume and could result in a small to medium-sized bull run for the cryptocurrency.
Moreover, since Ethereum continues to outperform Bitcoin, we're likely to see ETH's market cap surpass 50% that of Bitcoin's in the next few days.
Disclosure: This is not trading or investment advice. Always do your research before buying any cryptocurrency or investing in any projects.
Follow us on Twitter @nulltxnews to stay updated with the latest Crypto, NFT, AI, Cybersecurity, Distributed Computing, and Metaverse news!
Image Source: promesaartstudio/123RF