By Dmitriy Gurkovskiy, Chief Analyst at RoboForex
On Friday, October 11th, ETH price is declining, trading at $186.72. The cryptocurrency has been selling for two days in a row.
On H4, Ethereum quotations have tested the resistance line of the long-term channel. This situation may also be understood as the completion of correctional growth. The main resistance is at the fractal level of $224.44. If the quotations manage to break through the local support line near $174.40, the main trend may move on to $141.60. The beginning of the downtrend might be indirectly confirmed by the histogram on the MACD becoming red.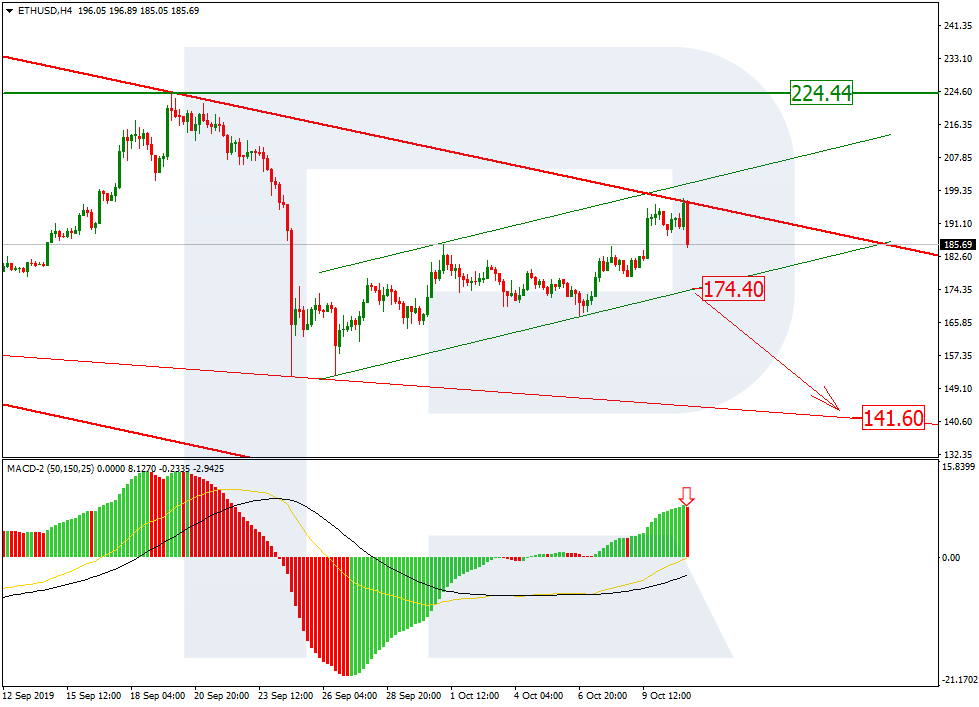 On H1, ETH/USD demonstrated a convergence on the Stochastic, broke through the short-term support level, and is aiming at $174.40.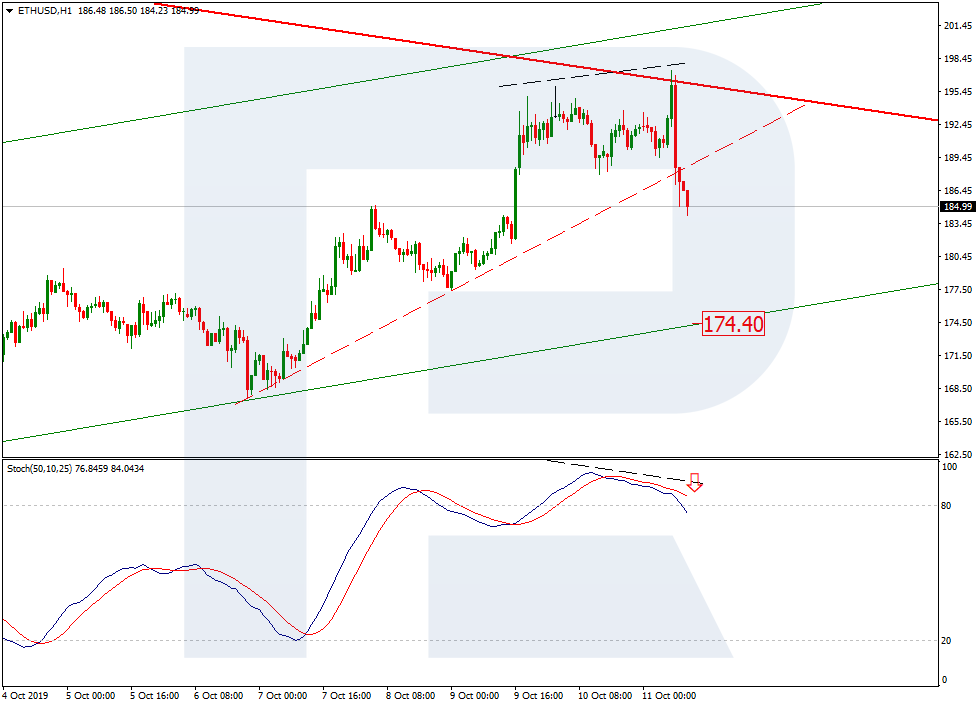 IKEA, a world-known company selling furniture and goods for home, accepted payment in a cryptocurrency for the first time. For this, the Ethereum blockchain was used. The trade was between Nordic Store and IKEA.
The transaction was carried out by the Tradeshift platform. As we have heard, Tradeshift used a blockchain version of the ETH-based Iceland crown. The version, in its turn, was created by Monerium, the only company in the world that has the right to issue regulated electronic money.
The transaction was carried out using smart invoices, i.e. an automatically generated account. In the essence, this is such programmed money that can be used the same way as any other.
As they say in Tradeshift, the creation of a smart invoice helped to avoid a big deal of administrative formalities that are inevitable in the case of an international payment. If so, then world retailers received a quick and rather easy way to overcome bureaucratic hindrances.
Disclaimer: Any predictions contained herein are based on the authors' particular opinion. This analysis shall not be treated as trading advice. RoboForex shall not be held liable for the results of the trades arising from relying upon trading recommendations and reviews contained herein.