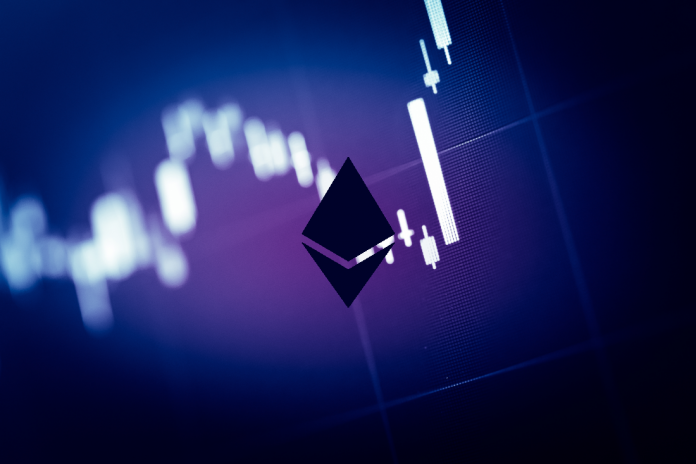 By Dmitriy Gurkovskiy, Chief Analyst at RoboForex
The crypto market started moving up on Tuesday, the ETH not being an exception, currently trading at around $150.67.
On D1, the ascending trend is continuing, with the immediate target at 23.60% Fibo, or $185.45, and another one at the round number of $200. The MACD is confirming the trend momentum in the midterm, while the support lies at $120. The price may also continue its correction to 38.20%, or $245.50.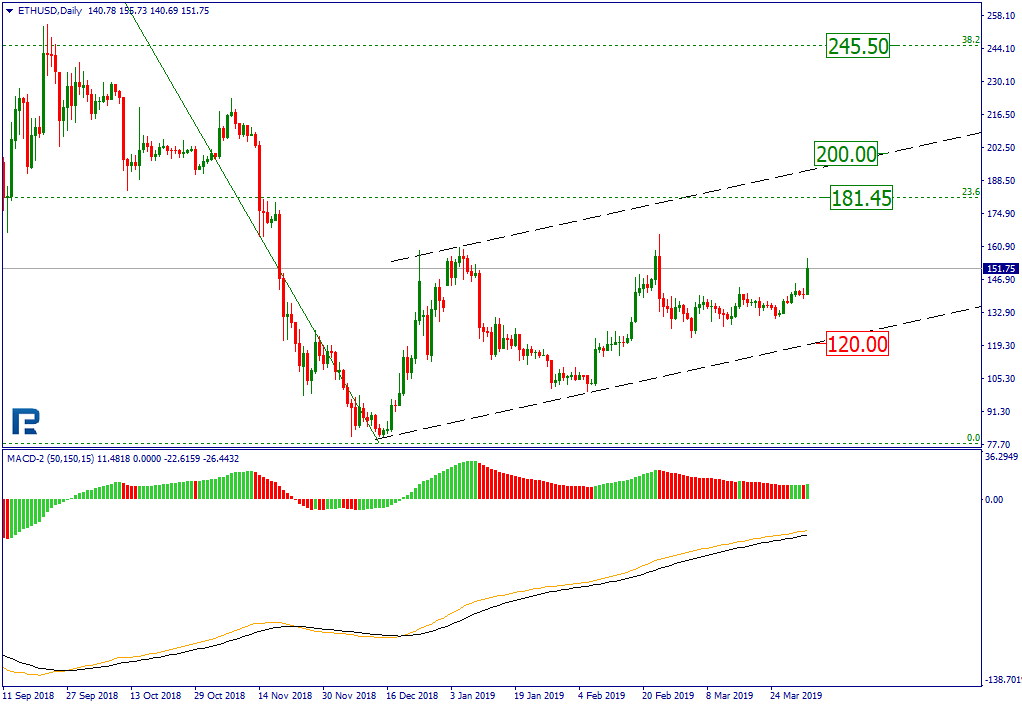 On H4, the short term ascending channel is being tested bottom up, while the price has already reached 76% Fibo. The next potential target lies at the high of $166.04, with the ETH possibly staying above the resistance. The support is at $134.85.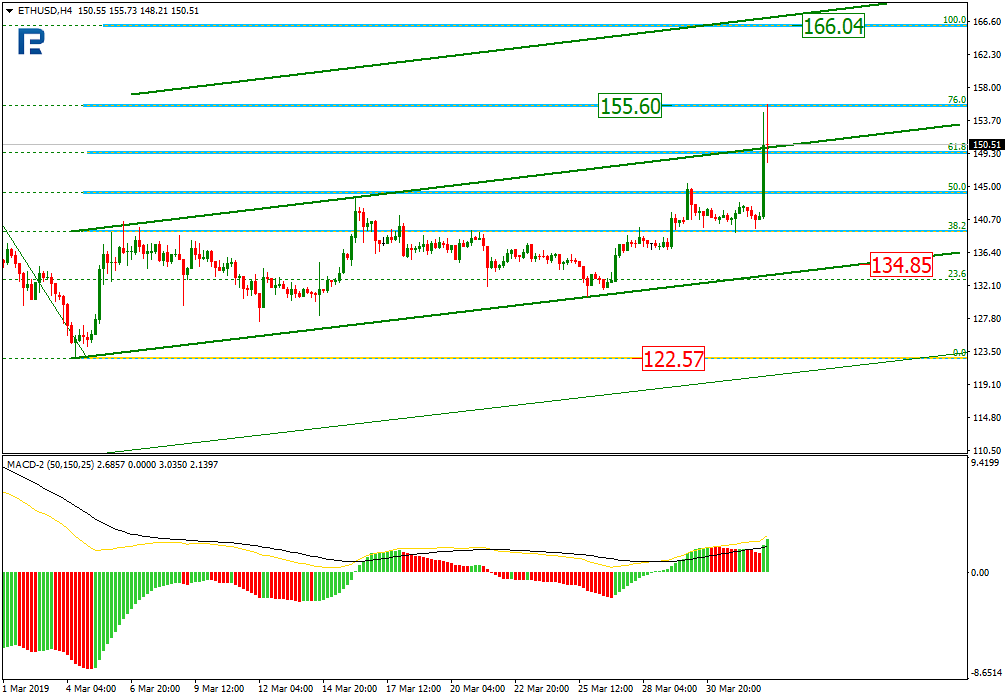 On H1, the Stochastic is forming a local divergence, which signals a correction is near. The pullback has reached 38.20% Fibo so far, and may continue to 50% ($147.62) and 61.80% ($145.74). Meanwhile, the local resistance is at $155.73.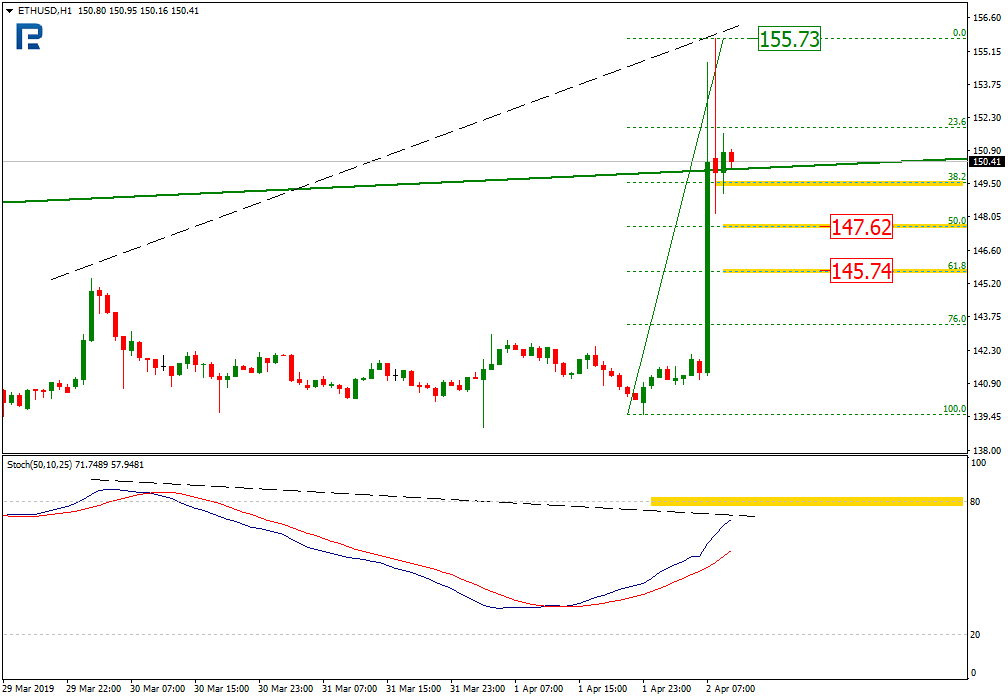 At Bloomberg, they think the crypto industry is going to change a lot; this affects the Ethereum as well, with both Stellar and EOS being very near, in terms of the competition.
Kyle Samani, a founder at Milticoin Capital Management, does not consider Ethereum a decentralized app (DAPP) leader anymore. Over the last nine months, other DAPP platforms have achieved much more success. As such, with 100% DAPPs belonging to Ethereum a year ago, only 28% do now. Around 48% of DAPPs are now based on EOS.
The most important thing here is the transaction speed. A year ago, Ethereum was king, while it's a very different story now.
The new networks have no performance issues, and, thus, Ethereum is losing its users, which also weakens the underlying crypto. Besides, Ether has been a loser in the ICO segment, with EOS being in the forefront.
Thus, most likely, it is the lack of tech advancement that prevented the Ether from recovering in full.
Disclaimer
Any predictions contained herein are based on the authors' particular opinion. This analysis shall not be treated as trading advice. RoboForex shall not be held liable for the results of the trades arising from relying upon trading recommendations and reviews contained herein.
Image(s): Shutterstock.com