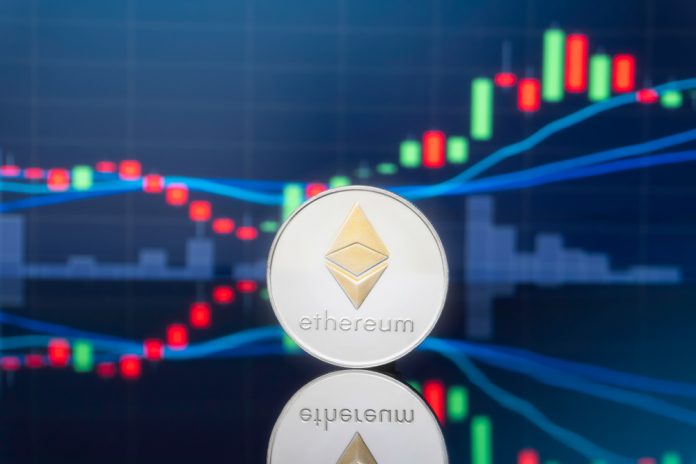 The rather uneasy situation across all cryptocurrency markets continues unabated. With Bitcoin still soaring, altcoins continue to struggle for any real momentum at this stage. The Ethereum price has finally found some support and is slowly bouncing back after a few rough days. Successfully maintaining the $470 price level will not be easy.
Ethereum Price Attempts to Stabilize
All altcoins are going through a very rough period as of right now. One would expect the increasing Bitcoin price to result in favorable altcoin momentum. While that has been the case on a regular basis in the past, things are very different during this bull run. It is not the first time Bitcoin's value rises and altcoins struggle to keep up with this trend.
In the case of the Ethereum price, the past few days have been relatively interesting. Although the price momentum hasn't been all too positive, it is a matter of time until the situation turns around in favor of alternative currencies. For the Ethereum price, that turnaround is already forming thanks to a minor 1.15% increase in value over the past 24 hours.
While this Ethereum price increase is not spectacular by any means, it is better than what most market speculators had predicted or expected at this stage. A current Ethereum price of $470 may not be sustainable for long, although it will heavily depend on how the trading volume evolves in the coming hours and days. With sufficient volume, it should be easy to slowly push the Ethereum price higher again.
Speaking of the Ethereum trading volume, things are looking rather promising at this point in time. Almost $2bn worth of Ether has changed hands in the past 24 hours, which further seems to indicate there is a genuine demand to buy and sell this popular altcoin these days.  This trading volume is made possible thanks to an overall bump in crypto volume, as that figure has surpassed $17.5bn once again.
OKEx maintains its control on the Ethereum trading industry, for the time being. Its USDT pair trumps Binance's BTC market and Bitfinex's USD offering. Huobi and Binance add two more USDT pairs to the top five. A bit more fiat currency support would be more than beneficial to Ethereum in this regard, but given the overall increase in volume, the current pairs should be sufficient to keep things going for a while.
As is always the case when the Ethereum price rises, this may only be a temporary trend first and foremost. Since the ETH/BTC ratio is still down by 2.47% over the past 24 hours, it is evident the coming hours and days will remain subject to a steep uphill battle. Even so, the current Ethereum price momentum seems promising, but nothing is ever guaranteed in the cryptocurrency world.
Image(s): Shutterstock.com