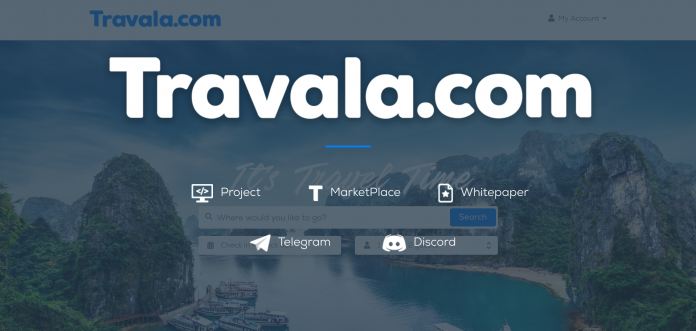 A lot of innovative projects can be found within the cryptocurrency and blockchain ecosystem. Travala is one such project, as it is a very different take on booking accommodations for travel. Its marketplace connects customers and vendors directly.
The Idea Behind Travala
Launching a travel booking marketplace is not an easy feat by any stretch of the imagination. It requires a lot of participation from companies which provide travel accommodations. Since most of those companies rarely want anything to do with cryptocurrency, it's difficult to make any sort of meaningful impact in this regard.
How Does it Work?
The alpha version of the Travala marketplace instills a lot of confidence. The team has partnered with leading hotel brands known around the world. Although this venture is currently limited to Vietnam, the list of hotels includes names such as Marriott, Hyatt, Hilton, and Intercontinental. Booking all of these hotels through a convenient marketplace at the best possible price is worth checking out.
At this time, the Travala marketplace supports a wide range of currencies. Users can pay for bookings with USD, EUR, GBP, and AUD, although prices will be based on the value of AVA at the time of ordering. No support for established cryptocurrencies has been announced at this stage, which is a bit of a letdown.
Other useful features of the platform include searching for specific countries or cities, determining one's room size, and selecting check-in and check-out dates. All search results will start with five-star-rated hotels, followed by lower-rated hotels. Users can also filter by price or facilities as they see fit.
The AVA Token
It is interesting that the Travala team claims this project requires a native token. Whether or not the AVA token will be beneficial to this project is very difficult to predict at this stage. Its exact purpose remains a bit unclear, even though it is clearly designed to be used for all bookings on the platform. It will allow users to save up to 45% on their bookings.
The Road Ahead
Launching an alpha version of the Travala marketplace is only the first step toward disrupting the travel booking industry. Throughout 2018, the team will continue expanding the platform's functionality and add more Vietnamese hotels to the list. A built-in wallet application will come to market fairly soon as well. Other to-be integrated features include peer-to-peer chatting, a dispute system, and a smart contract for booking.
Image(s): Shutterstock.com