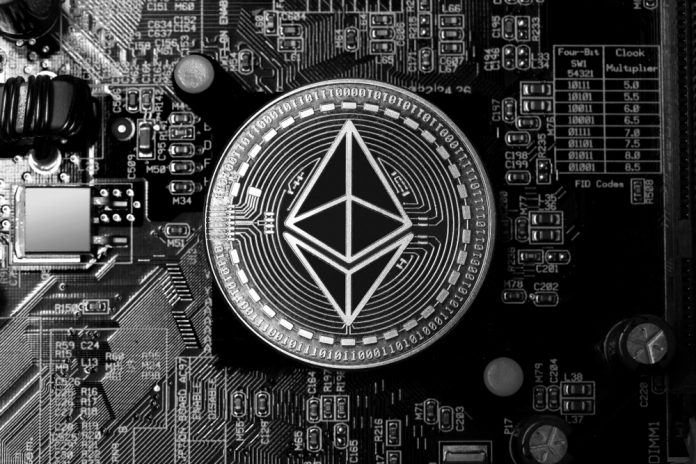 After another massive setback for all cryptocurrency markets, it will be interesting to see how Bitcoin and the altcoins evolve in the future. The Ethereum price is taking a massive beating as of right now, as it has dropped below $485 once again. This is not the trend cryptocurrency users are looking for, but there is very little to be done about this bearish pressure unless something drastically changes.
Ethereum Price Pressure Intensifies
Over the past few weeks, there has been an increasing amount of bearish pressure across all cryptocurrency markets. As such, there has been another major decline over the past 24 hours, and it appears the situation will not change for the better anytime soon. If the Ethereum price is any indication, there will be plenty of setbacks in the coming days and weeks for all cryptocurrencies, including Ethereum.
Over the past 24 hours, the Ethereum price has effectively declined by another 10.04%. While a setback was inevitable as soon as the Bitcoin price began to slip, such a spectacular decline was not necessarily what people had expected at first. Instead, it seems a 5% setback seems more normal at this stage, albeit things often turn out differently in the world of cryptocurrency. For the Ethereum price, the current decline pushes the value down to $481, which may not necessarily be the bottom as of yet.
There is also a 5.74% decline in the ETH/BTC ratio, which is only to be expected when the Bitcoin price is going down at the same time. With these steep declines, it seems unlikely the Ethereum price will succeed in returning to $500 before the week is over, although anything is possible in this industry. Even so, there is still a lot of negative market pressure to contend with, which can effectively push the Ethereum price closer to $450 in the coming days.
Additionally, it also seems the Ethereum trading volume is on the decline a bit. While a volume of $1.9bn is still pretty spectacular for any cryptocurrency, it is lower compared to what one would expect this altcoin to generate at this point in time. Considering how the sellers are clearly maintaining their hold over the Ethereum market, for the time being, it is only normal more negative momentum will materialize in one way or another.
As of right now, Bitfinex's USD pair is in the lead in terms of overall trading volume. OKEx's USDT pair is well ahead of the USDT pairs found on Huobi and Binance. GDAX's USD pair is in fifth place, which seems to indicate there is an interesting collection of platforms and trading pairs in the Ethereum top five. Whether or not this will result in further declines later today, or perhaps a temporary Ethereum price reversal in the hours to come, remains to be determined at this stage.
It is evident there is nothing to be excited about when it comes to the cryptocurrency industry as of right now. With all markets in the dirt and no real improvements in sight at this time, it will be interesting to see what the rest of the week holds. Anyone speculating on the Ethereum price will hope for a major trend reversal in the near future, but it seems that will not be the case under the current circumstances. Even so, everything is subject to change in the cryptocurrency industry, for obvious reasons.
Image(s): Shutterstock.com